Wednesday Wisdom: The Best Way To Get Things Done is To Get Started
Written by H, Posted in Christian Living, Wednesday Wisdom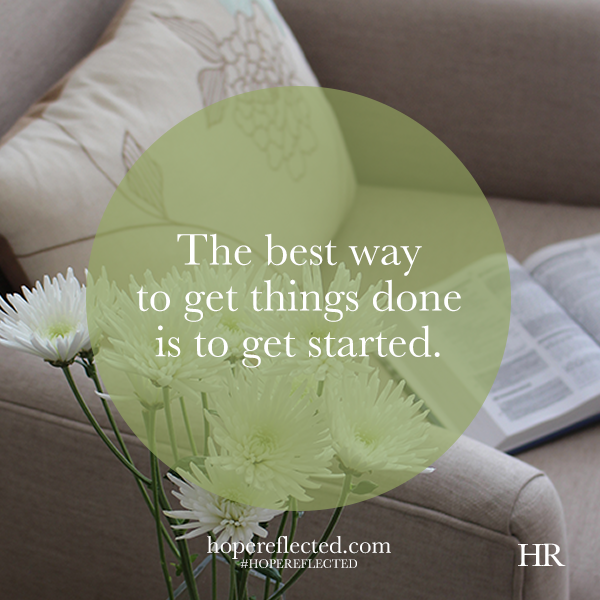 Call it wisdom, or call it a life hack: The best way to get things done is to get started.
We've all been there. The most important task we should be doing is the last thing we feel like getting started. Whether it be house work, cleaning, or final exams, sometimes getting started is so hard.
But that's the key.
Get started.
Getting started on something is often the hardest part, but when you make the decision to dive in and begin, you'll find you're able to get more done.
Increase your productivity by helping yourself out along the way. Don't leave things until the morning of; take steps the night before to make your life easier. Set up the coffee, plan your outfit, take notes. Do as much prep work in advance of your task as possible, that way, when it comes time to actually beginning the work at hand, you're better prepared, ready to work, and more apt to remain focused.
Sometimes, you just have to simply begin.