Hope Reflected | What's your focus?
Written by H, Posted in Christian Living, Published Work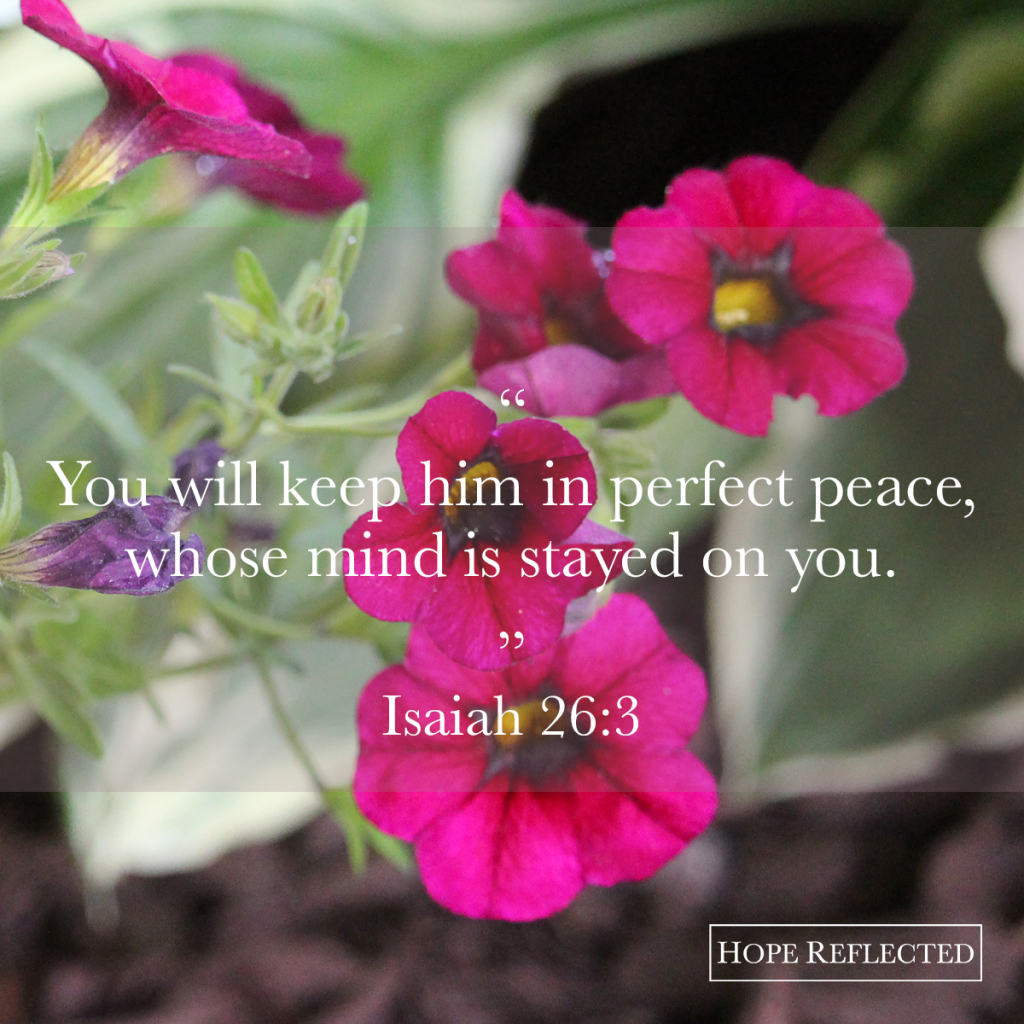 What's your focus?
At some point in each of our lives, we will visit a buffet-style restaurant. A test of will power and self-control, you may have experienced the sensation of having eyes bigger than your stomach, and over-filling your plate. You think you're going to eat all this food in front of you, and then you hit a wall. Or, as it often happens when you eat too much, you actually start to not feel so great because you've over-indulged. You focus so much on the food in front of you that you forget to listen to your stomach.
Isn't that so much like life? We think that after pursuing all of our dreams and wants we'll be so much happier, so much more satisfied. "When I buy my dream car," "When I complete my degree," "When I get that promotion," "When we buy that house," "When we get married," and the list goes on. The truth is, if you're living in the mindset that achieving dreams and goals will make you a happier person, you're setting yourself up for severe disappointment.
Please don't misunderstand; having dreams and pursuing goals are both good and honourable – they're part of a healthy mentality – however when you start thinking that you'll be happier once you achieve your dreams and conquer your goals, that's when you set yourself up for disappointment.
True contentment can only be found when you put your focus on God. Some people learn this early; some people learn it later; some people never learn. It is true however, what is written in Proverbs 15:16-17 "Better is a little with the fear of the Lord, than great treasure with trouble. Better is a dinner of herbs where love is, than a fatted calf with hatred." You can be content with very little when you turn away from distractions and learn to focus on God.
When your focus is on God, He will bring you true joy and contentment. Not just for the good times, but for every season. Lest you think the temporary high of achieving earthly goals will sustain you, there are countless blessings when you choose to put your focus on the Lord. Focusing on the Lord will:
Provide peace. "You will keep him in perfect peace, whose mind is stayed on you, because he trusts in you." (Isaiah 26:3) "Be still, and know that I am God." (Psalm 46:10)
Relieve worry. "He will not be afraid of evil tidings; his heart is steadfast, trusting in the Lord." (Psalm 112:7) We all worry. But has worrying ever done you any good? Only God can provide the reassurance each of us longs for. As Max Lucado says, "The presence of anxiety is unavoidable, but the prison of anxiety is optional." God will help you break free of your worries. He even calls us to lay it all on Him! "Casting all your care upon Him, for He cares for you." (1 Peter 5:7)
Breed contentment. "Now godliness with contentment is great gain. For we brought nothing into this world, and it is certain we can carry nothing out." (1 Timothy 6:6-8) We've all heard the saying, "Once you need less, you will have more." God doesn't call us to compare ourselves to others, to accumulate more material possessions, or to build our financial portfolios. He calls us to be responsible, He calls us to follow Him, and it's only when we put our focus on Him that we shift our gaze from temporary earthly successes to what will truly count for eternity.
Inspire compassion. "Praise be to the God and Father of our Lord Jesus Christ, the Father of compassion and the God of all comfort, who comforts us in all our troubles, so that we can comfort those in any trouble with the comfort we ourselves receive from God." (2 Corinthians 1:3-4) The Golden Rule is do unto others as you would have them do unto you. When we put our focus on the Lord, we learn to look at the well-being of others rather than just ourselves. Compassion begins within, and it has a ripple effect.
Mold character. "But the fruit of the Spirit is love, joy, peace, longsuffering, kindness, goodness, faithfulness, gentleness, self-control. (Galatians 5:22-23) There are many notes on the developing of a man's character. What's undisputed is that character certainly starts within. When your focus is on the Lord, your character will show it. As John Wooden once said, "Be more concerned with your character than your reputation, because your character is what you really are, while your reputation is merely what other think you are."
Change your heart. "Then I will give them a heart to know Me, that I am the LORD; and they shall be My people, and I will be their God, for they shall return to Me with their whole hearts." (Jeremiah 24:7) One of my favourite Bible verses is Proverbs 21:1, which says, "The king's heart is in the hand of the LORD, like the rivers of water; He turns it wherever He wishes." When your focus is heavenward, your life will show it. Luke 6:45 tells us that "from the overflow of the heart his mouth speaks." Only the Lord can change a heart, and when your focus is on Him, He will steer you in the right direction.
Originally published as "What's your focus?" Minto Express, Independent Plus, Arthur Enterprise-News, Mount Forest Confederate. June 1, 2017: 7. Print. Web.