Written by H, Posted in Christian Living, Published Work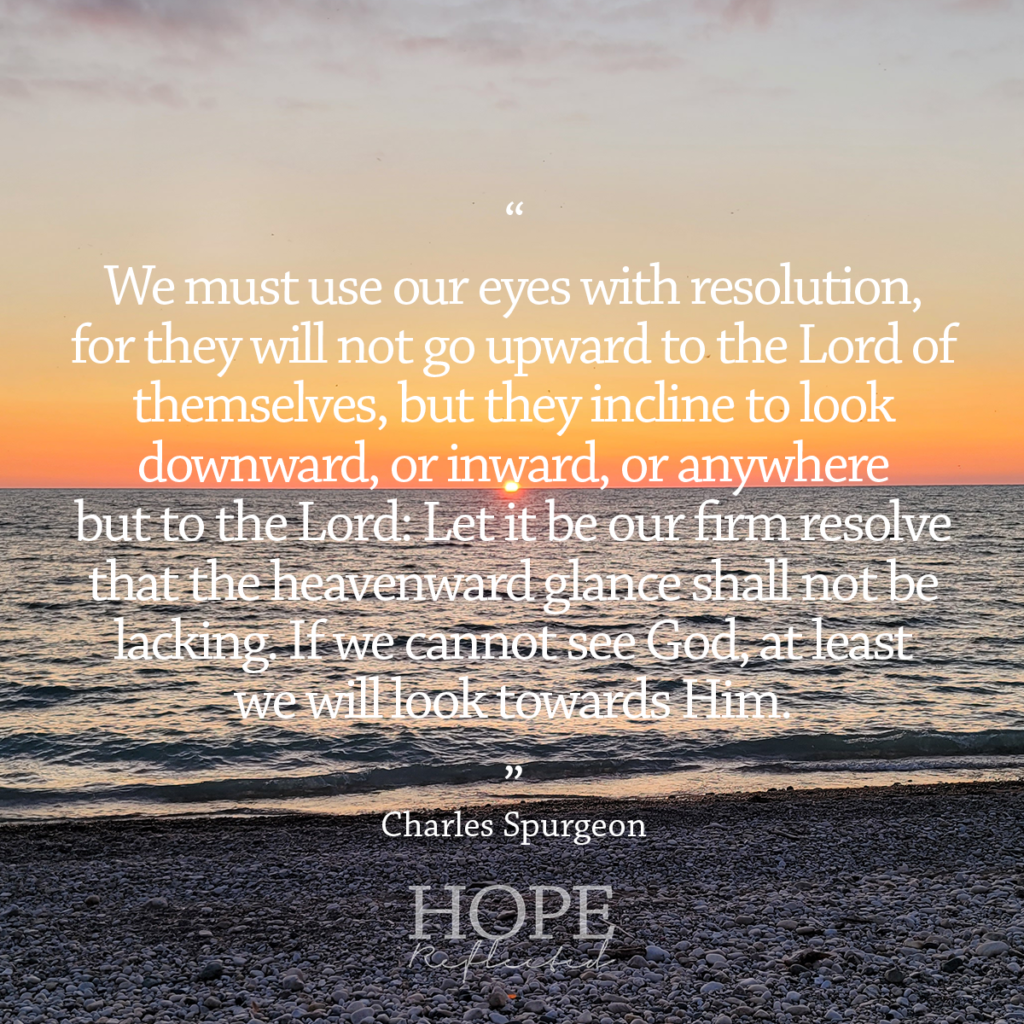 Focusing on Christ rather than the miracles He performed
Throughout Jesus's ministry, there are many times Jesus performs a miracle and specifically tells the healed not to tell anyone about their healing. The leper (Matt. 8), the blind men (Matt. 9), the "great multitudes" (Matt. 12), the twelve year old girl (Mark 5), the man with the speech impediment (Mark 7), as well as several others.
Wouldn't Christ have wanted these incredible healings to be broadcast to bring more people to Him? In Mark 7:36, we read that "the more he charged them, so much the more a great deal they published it;". More than the miracles themselves, it seems that Christ wanted to keep the focus on the Saviour rather than on the miracles.
We get so focused on what's going on around us, on our circumstances, on other people, on their problems, that we have a hard time keeping our eyes on God. We're faster to find fault than we are to offer forgiveness. We're more quick to question than we are to quietly wait on the Lord's will. We are troubled over trivial matters instead of maintaining a triumphant attitude at all that the Lord has done for us.
"Set your affection on things above"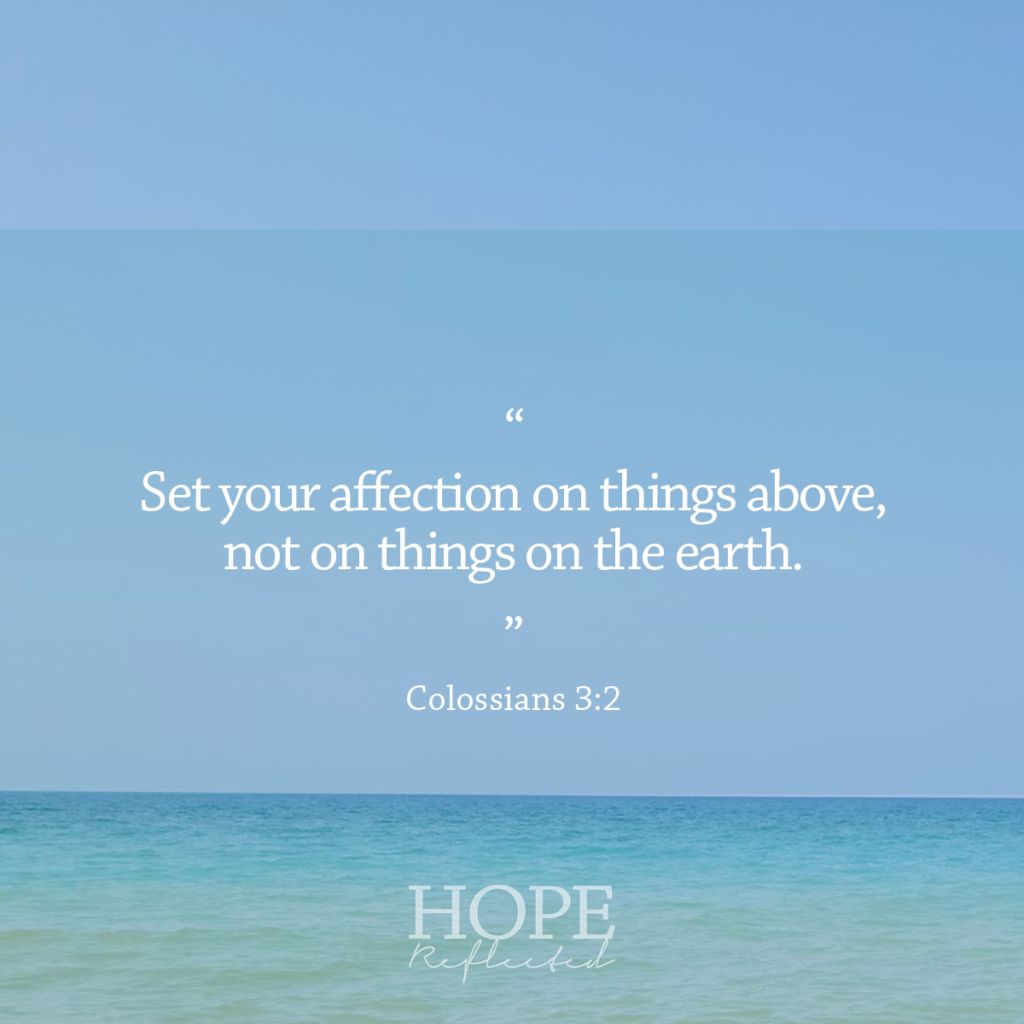 "Set your affection on things above, not on things on the earth," Paul wrote to the church at Colossae in Colossians 3:2. This is not to suggest that we be so heavenly minded that we're of no earthly good, however as Matthew Henry wrote, "affection to the one will weaken and abate affection to the other." Where we put our focus is of utmost importance. When we focus on the things of this world, they become the most important. Paul wrote the book of Colossians while he was in prison. His focus was on providing encouragement to Christian believers. Throughout his letter, we don't read about the prison conditions or how discouraged he was. The only reference we read about Paul's imprisonment is at the closing of his letter when he asks for the believers to "Remember my bonds." (Col. 4:18). Paul's focus was in the right place.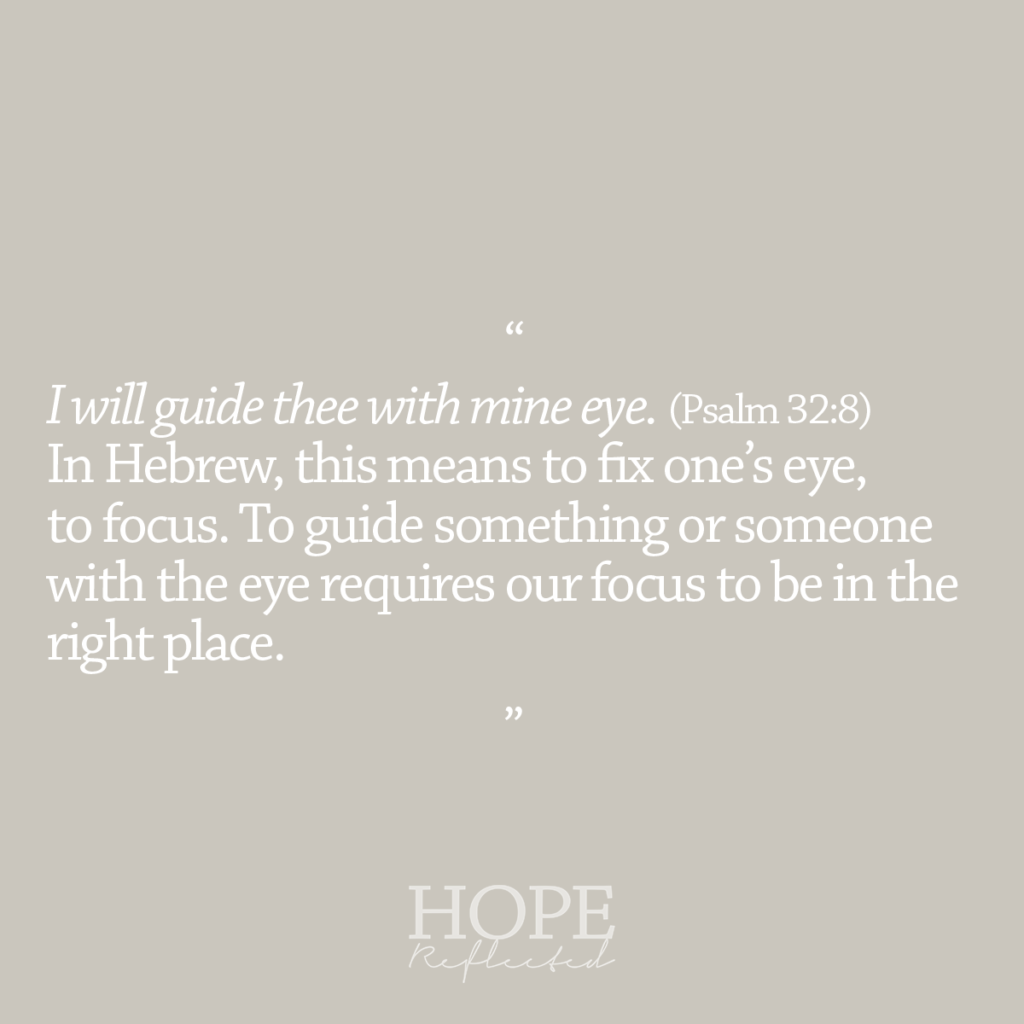 David is another Biblical figure who understood the importance of where we focus. After his sin with Bathsheba and the murder of Uriah, he wrote several Psalms, including Psalm 32. "I will instruct thee and teach thee in the way which thou shalt go: I will guide thee with mine eye." (v. 8). In Hebrew, this means to fix one's eye, to focus. To guide something or someone with the eye requires our focus to be in the right place. Similarly, in Psalms 121 and 123, the psalmist writes, "I will lift up mine eyes," to focus on the Lord (Ps. 121:1, 123:1).
Where we choose to focus directly impacts our lives. Charles Spurgeon wrote that "we must use our eyes with resolution, for they will not go upward to the Lord of themselves, but they incline to look downward, or inward, or anywhere but to the Lord: let it be our firm resolve that the heavenward glance shall not be lacking. If we cannot see God, at least we will look towards him."
Originally published as "Focus." Independent Plus. March 11, 2021: 5. Print. Web.