Wednesday Wisdom | A Firm Foundation
Written by H, Posted in Christian Living, Wednesday Wisdom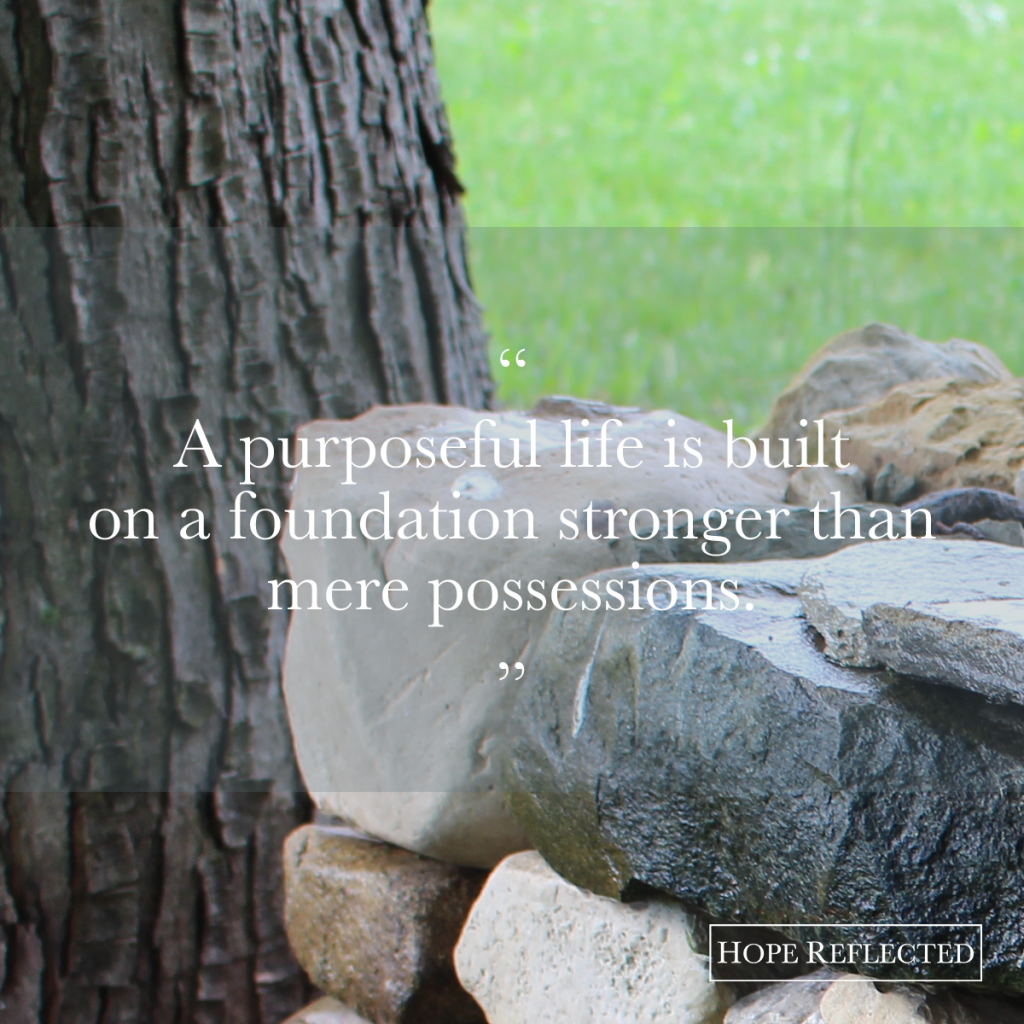 "A purposeful life is built on a foundation stronger than mere possessions."
A few weeks ago, my Wednesday Wisdom post resonated with many of you. I heard several comments from several readers who agree with the adage that "when you love what you have, you have everything you need". An attitude of gratitude certainly is one of the components to a joy-filled life. On another, deeper level, we also have to realize that in order to live a purposeful (or purpose-filled) life, we need to build our lives on a foundation that's stronger than mere possessions.
Life isn't about how much 'stuff' you have; life is more than an accumulation of 'things'. Each of us was created for a unique purpose, and until we start building on the foundation that God formed us and created us and has a plan for us, we'll just be wandering through this life without real purpose.
You may think that love, or success, or even sunshine and warm weather, will help you live the life you want to live, however without the proper foundation, ultimately your life will amount to nothing. As we're told in 1 Timothy 6:7, "After all, we brought nothing with us when we came into the world, and we can't take anything with us when we leave it." Your life is about more than mere possessions.
A purposeful life is built on a foundation stronger than mere possessions. What foundation are you building on?
 "Therefore everyone who hears these words of Mine and acts on them, may be compared to a wise man who built his house on the rock. And the rain fell, and the floods came, and the winds blew and slammed against that house; and yet it did not fall, for it had been founded on the rock. Everyone who hears these words of Mine and does not act on them, will be like a foolish man who built his house on the sand. The rain fell, and the floods came, and the winds blew and slammed against that house; and it fell—and great was its fall." Matthew 7: 24-27