Written by H, Posted in Christian Living, Published Work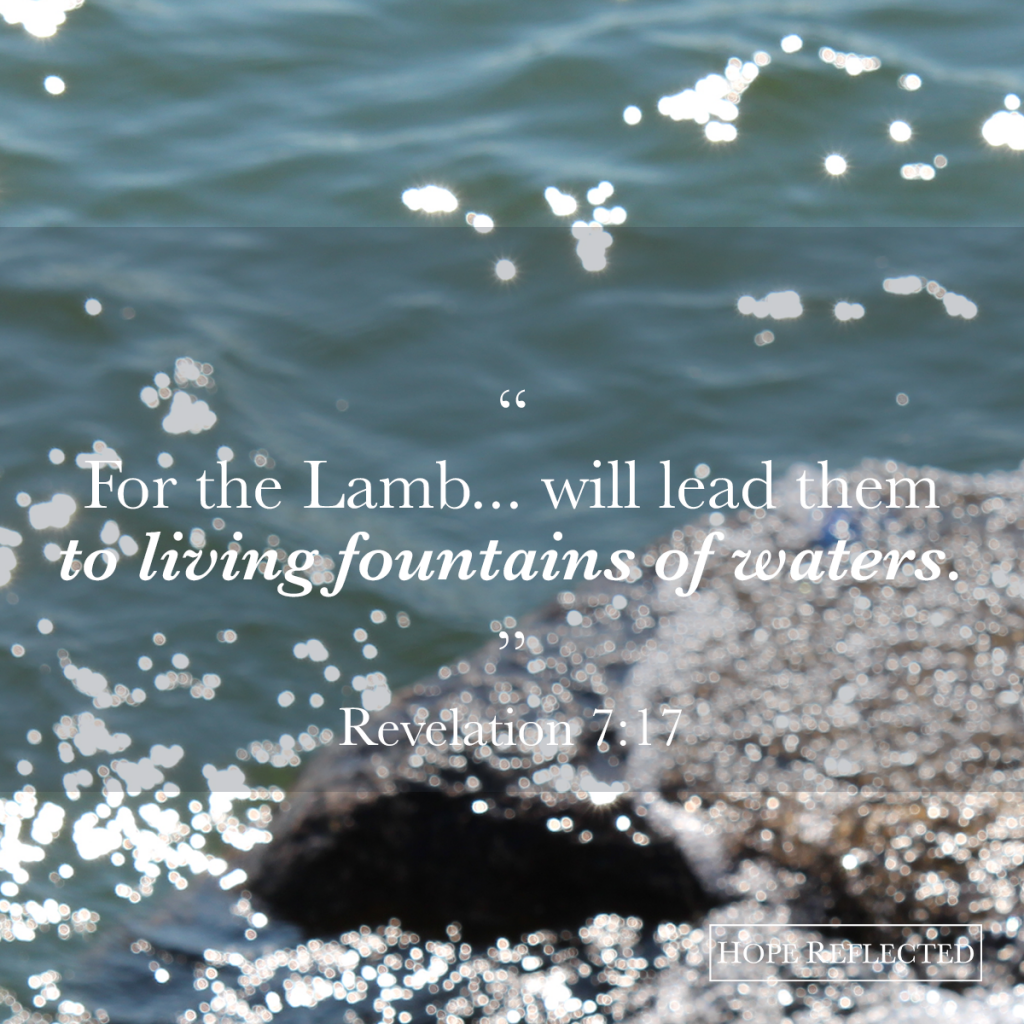 The Fountain of Life
Easily one of the most recognizable tourist attractions in Rome, the Trevi Fountain is a masterpiece of Baroque architecture. It took thirty years to construct, is one of the oldest sources of water in Rome (the fountain is built at the end of the Aqua Virgo Aqueduct, which was used as early as 19 B.C. as water in the ancient Roman baths), and attracts thousands of visitors each year.
Throughout the Bible, our Lord is referred to as many things, one of the most fascinating of which is the fountain of life. Several times throughout Scripture, a parallel between God and a fountain or spring is drawn. During times of spiritual struggle, discouragement, or deep valleys in our lives, looking to God as our source of water, as our fountain, can provide just the relief, encouragement, and light that we need.
God is our source of life. "…on that day all the fountains of the great deep burst forth, and the windows of the heavens were opened." (Genesis 7:11) In the midst of seasons when we are tired, drained, and wondering where we'll muster the strength for the day ahead, recall this to mind: God is our source of life. While we don't know when exactly David wrote Psalm 36, we can be sure he was looking to the Lord as his source of strength: "For with you is the fountain of life; in your light do we see light." (Psalm 36:9). In Christ alone, we live and move and have our being (Acts 17:28). When our strength seems small, or even when it seems like we've got the world wrapped around our finger, we need to claim Christ as our source of life.
God is our source of abundance. "A fountain will flow out of the LORD's house and will water the valley of acacias." (Joel 3:14) All that we are and all that we have comes from the Lord. As our source of abundance, we can rely on God to provide for our every need, even the things we haven't thought of. It's not until we learn (and will we really ever learn in this lifetime?!) to rest in Him, rather than our own power, that we will truly understand the blessing of relying on God as our source of abundance. He truly is able to do exceeding abundantly above all we can ask or think! "I am come that they might have life, and that they might have it more abundantly." (John 10:10)
God is our source of security. "For the Lamb who is in the midst of the throne will shepherd them and lead them to living fountains of waters. And God will wipe away every tear from their eyes." (Revelation 7:17) In a previous column, I wrote about God as our Shepherd. Just as a shepherd protects his sheep, God also protects His children. He's our source of security (Isaiah 41:10). He is our Great Comforter (Psalm 23:4). He is our fortress (Psalm 91:2). Psalm 46:1 opens with the statement, "God is our refuge and strength, a very present help in trouble."
One of the things that I love about the metaphor of God as our fountain is that throughout the Bible, we read how fountains flow down into valleys. Psalm 104:10 says that "He sends the springs into the valleys". Isaiah 41:18 says that God opens "fountains in the midst of the valleys." God is our source of life, abundance, and security. No matter how low or far down we may feel, God can reach us, especially in our valleys.
Originally published as "The Fountain of Life." Minto Express, Independent Plus, Arthur Enterprise-News, Mount Forest Confederate. November 2, 2017: 7. Print. Web.