Garden Stone Border
Written by H, Posted in Gardening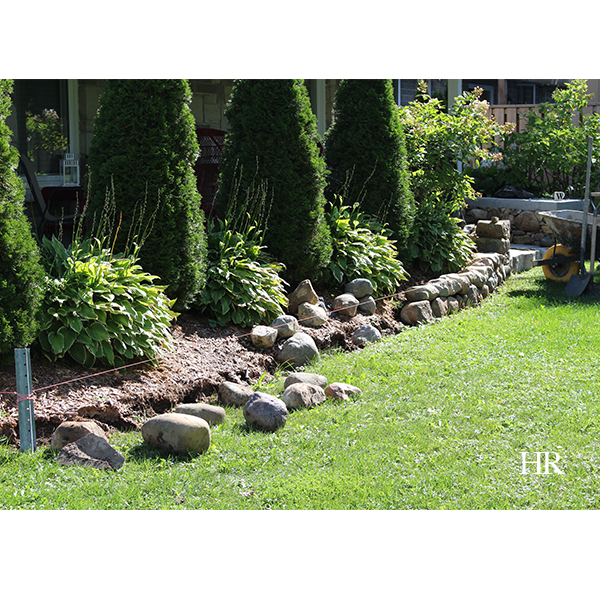 Our yard has been buzzing with activity this season; I'm thankful to be married to a man who is so gifted. Wes has spent several hours over the spring and summer season complementing our garden with three dry lay stone benches (you can see the stories here).
After the completion of our stone benches, Wes started on our garden stone border. Previously, we had a single row of large rocks edging our flower beds. We thought it would look beautiful to tie in the strength of the dry lay stone benches off the patio, and bring them all around the flower bed, creating a strong stone border to showcase our garden.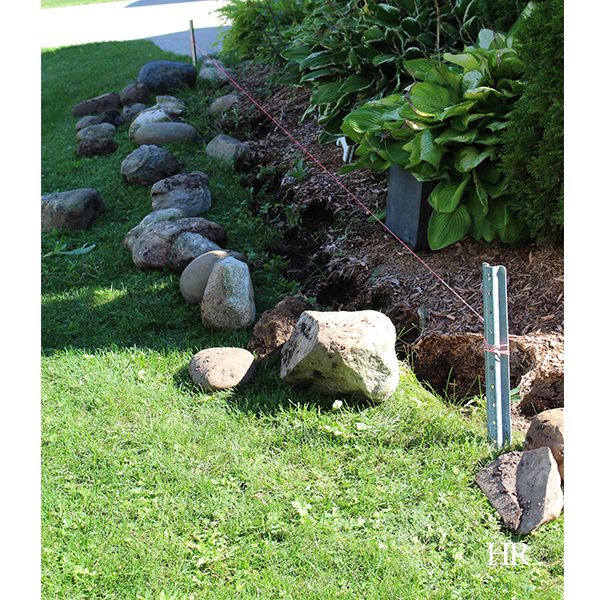 After pulling the stones that were originally edging the garden, Wes stationed some stakes at either end of the garden as well as the corner, and strung a line around the perimeter of the flower bed. He also levelled the line so it was even all around. This line acted as a guide as Wes built the border, to provide consistency in both height and straightness.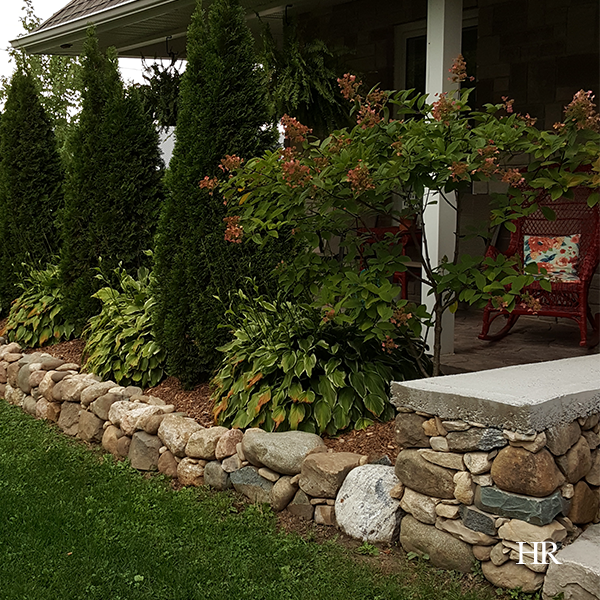 Another important thing to keep in mind if you're looking to create your own garden stone border, is how you disperse the large stones throughout the border. Wes was careful to keep things consistent so that all the large stones were not bunched in one area, but rather dispersed evenly throughout the garden wall. As you can see from the photo above, the start of the garden stone border blends well with the dry lay patio bench, and is about half the height of the bench.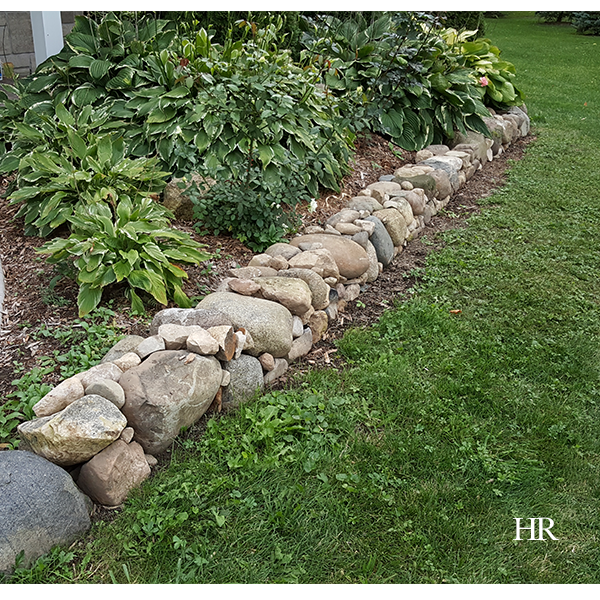 It's important to keep colour in mind if you're building a stone garden border (or a stone wall of any kind, for that matter). Sometimes the colour of the stone is more important than the size or shape. Notice in the photos above, how Wes evenly distributed stone colours, size, and shape to achieve a uniform, attractive edge. The photos don't really do it justice, but this wall is incredibly constructed, and has an even, flat top and straight lines.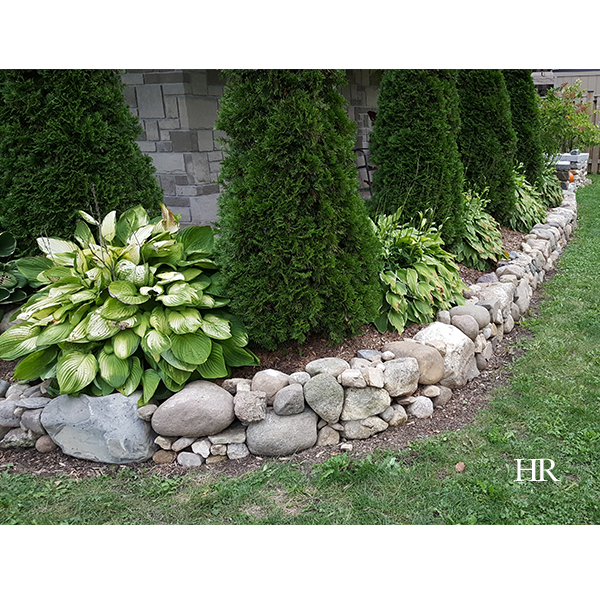 Wes did quite a bit of working and re-working to consider where the stones would best fit. Not only is he extremely gifted, but patient as well! The end result is a classic, eye-catching stone garden border that really highlights our flower beds.