Written by H, Posted in Christian Living, Published Work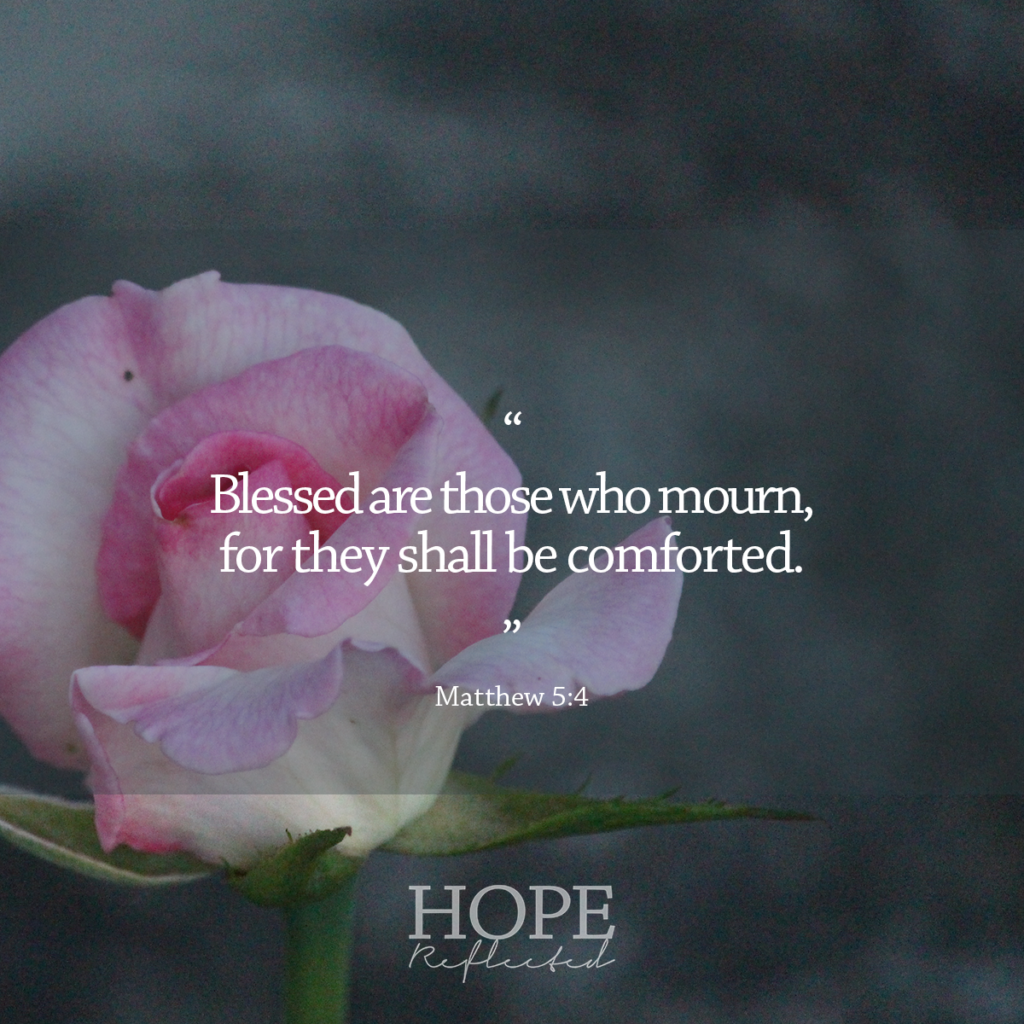 Even in grief, God is still good
There is nothing quite like grief. Grief is a lot like love, and we feel grief because we love; it's not until we experience grief that we start seeing it everywhere. Grief, that homesick longing that will never be fulfilled on this side of heaven; grief, that feeling that we all have in common in some way or another, but that each of us experiences so differently.
"Feelings, feelings, feelings." C.S. Lewis said in A Grief Observed. "Let me try thinking instead." That's just it, as Lewis said, "our feelings come and go, but God's love for us does not." Even in our grief, God is still good. When we are in the middle of suffering, when we are walking through the valley of the shadow of death, and when we are caught in the furnace of affliction, God is still good. He is still with us. Though we may not feel it – though we may feel everything but – God is still with us, even in our grief, as we see in Scripture.
In Isaiah 53, which is widely read at Easter, we are reminded of this truth.
"He is despised and rejected of men; a man of sorrows, and acquainted with grief: and we hid as it were our faces from him; he was despised, and we esteemed him not."

Isaiah 53:3
He hath borne our griefs
Man of sorrows! What a name! Christ, our Lord, is acquainted with grief! We are not alone! When we feel that God is hiding His face from us, when we feel that He doesn't esteem us, let us remember the truth: That is precisely what we did to Him, and it is precisely what He will never do to us. On the contrary, God loves us so much, that He let His only son endure deeper grief that we could ever imagine, because He loves us so much.
Even in grief, God is still good. Even when we feel the weight of the world, He still cares, and He still carries us.
"Surely he hath borne our griefs, and carried our sorrows; yet we did esteem him stricken, smitten of God, and afflicted."

Isaiah 53:4
"And even to your old age I am he; and even to hoar hairs will I carry you: I have made, and I will bear; even I will carry, and will deliver you."

Isaiah 46:4
Though grief lingers and leaves us under a cloud of gloom, He will carry us and He will deliver us.
We must have faith
"Blessed are those who mourn," Jesus said in Matthew 5:4, "for they shall be comforted." That is a promise! When our hope is in God, He will help us. Though weeping may endure for a night – or a week, or months, or even years, – joy cometh in the morning (Psalm 30:5). Our grief is not forever. Though our grief may at times feel greater than we can bear, we must remember that even when we are wearied in the greatness of our way, He will deliver us.
Originally published as "Acquainted with grief." Independent Plus. January 23, 2020: 6. Print. Web.