Written by H, Posted in Christian Living, Encouragement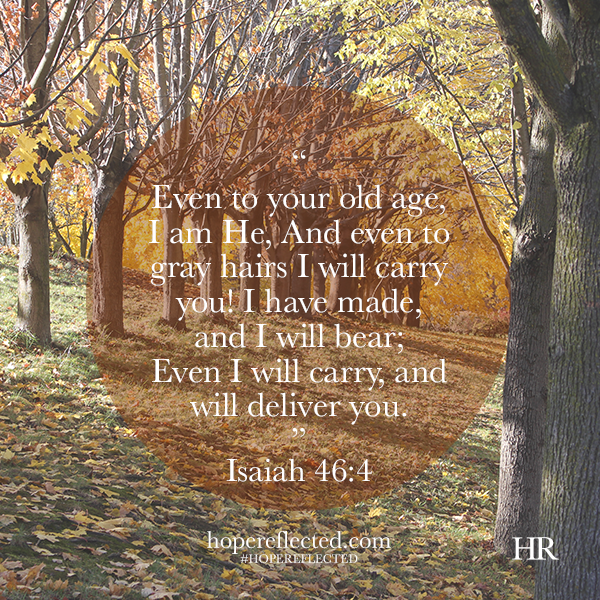 "Even to your old age, I am He, And even to gray hairs I will carry you! I have made, and I will bear; Even I will carry, and will deliver you." Isaiah 46:4
Looking for some encouragement for this week? I read this verse over the weekend, and was so moved by the promises that are provided in such a short verse.
Even to our old age, God is the One Who…
God will carry us.
God made us.
God will bear us.
God will carry us. (So important it's mentioned a second time!)
God will deliver us.
Feeling overwhelmed, and not sure how you're going to accomplish all the tasks before you this week? Maybe you think a situation is impossible and you're not sure how it will work out.
Rest assured, our God is bigger than any situation or fear you face, and He will carry you; He made you; He will bear you; He will carry you; He will deliver you.
WOW!
5 amazing promises for the week ahead. God is more than capable!
"Even to your old age, I am He, And even to gray hairs I will carry you! I have made, and I will bear; Even I will carry, and will deliver you." Isaiah 46:4