Written by H, Posted in Quote of the Day, Robertson's Reads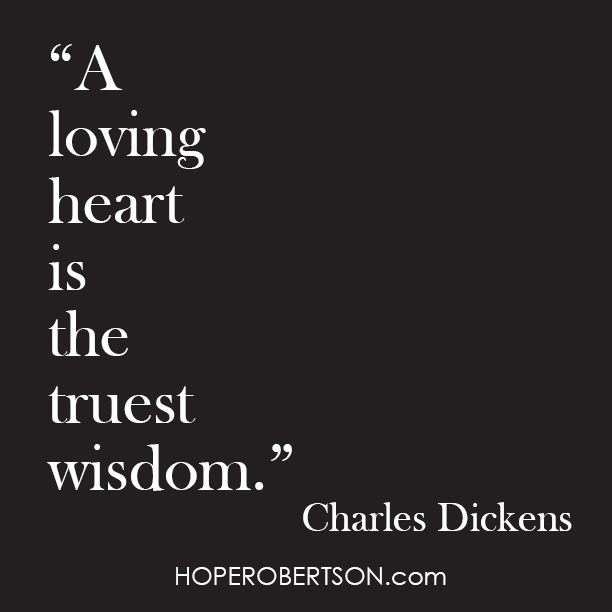 Well my friends, were he still alive and writing, legendary British writer Charles Dickens would turn 203 on February 7.
In honour of my favourite author, — hey, I love Dickens so much I named my mini schnauzer after him! — I thought it'd be fun to share ten of my favourite Charles Dickens quotes:
"A loving heart is the truest wisdom." (from David Copperfield)
"The most important thing in life is to stop saying 'I wish', and start saying 'I will'. Consider nothing impossible, then treat possibilities as probabilities." (from David Copperfield)
"Reflect upon your present blessings, of which every man has many – not on your past misfortunes, of which all men have some."
"Take nothing on its looks: Take everything on evidence. There's no better rule." (from Great Expectations)
"Happiness is a gift, and the trick is not to expect it, but to delight in it when it comes." (from Nicholas Nickleby)
"Every heart is a profound mystery to the heart beating nearest it."
"It is good to be children, and sometimes never better than at Christmas, when its mighty Founder was a child Himself." (from A Christmas Carol)
"We forge the chains we wear in life." (from A Christmas Carol)
"Do all the good you can, and make as little fuss about it as possible."
"I never could have done what I have done without the habits of punctuality, order, and diligence, without the determination to concentrate myself on one subject at a time."
What are your favourite Dickens quotes? What's your favourite novel by Charles Dickens?