Written by H, Posted in Christian Living, Encouragement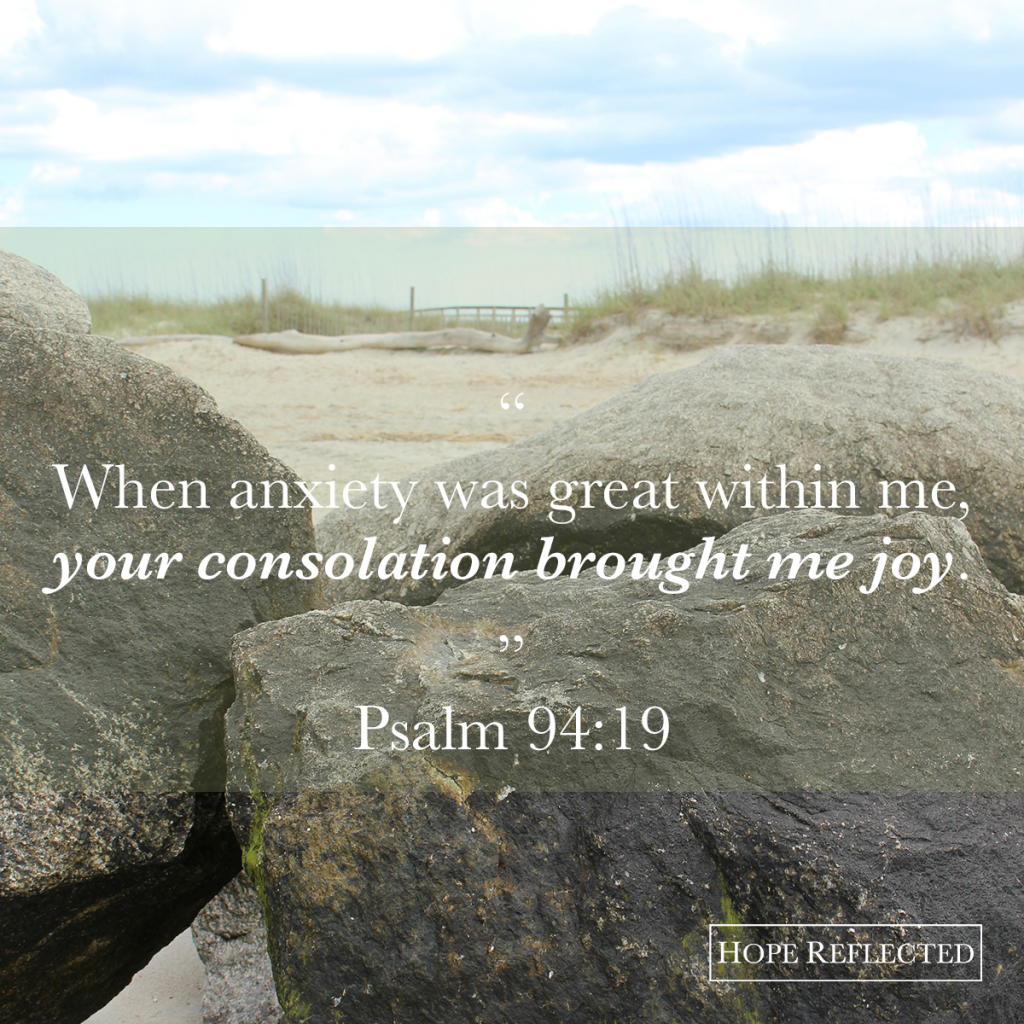 "When anxiety was great within me, your consolation brought me joy." Psalm 94:19
A new week brings with it new challenges: School assignments that are due, big meetings at work, extracurricular activities every night, personal responsibilities. The list is endless; there's always something to do, somewhere to go, and someone to help.
Sometimes we can get so caught up in our circumstances, and just running, that we get overwhelmed. According to Matthew Henry's commentary, Psalm 94 was written during a time of great persecution within the church. Yet, the Psalmist penned, "When anxiety was great within me, your consolation brought me joy." (Psalm 94:19)
Even in the midst of adversity and anxiety, God provides encouragement and support. We can get so caught up in trying to control our own circumstances and lives that we forget the simple strength of "Be still and know that I am God." (Psalm 46:10) You can't be comforted or consoled when you're running and being "busy".
Slow down, soul, and let God's consolation bring you joy. When anxiety is great with you, — and even when it's not — let God refresh your spirit and renew your strength.
"When anxiety was great within me, your consolation brought me joy." Psalm 94:19