Written by H, Posted in Christian Living, Published Work
5 things to remember when seeking God's counsel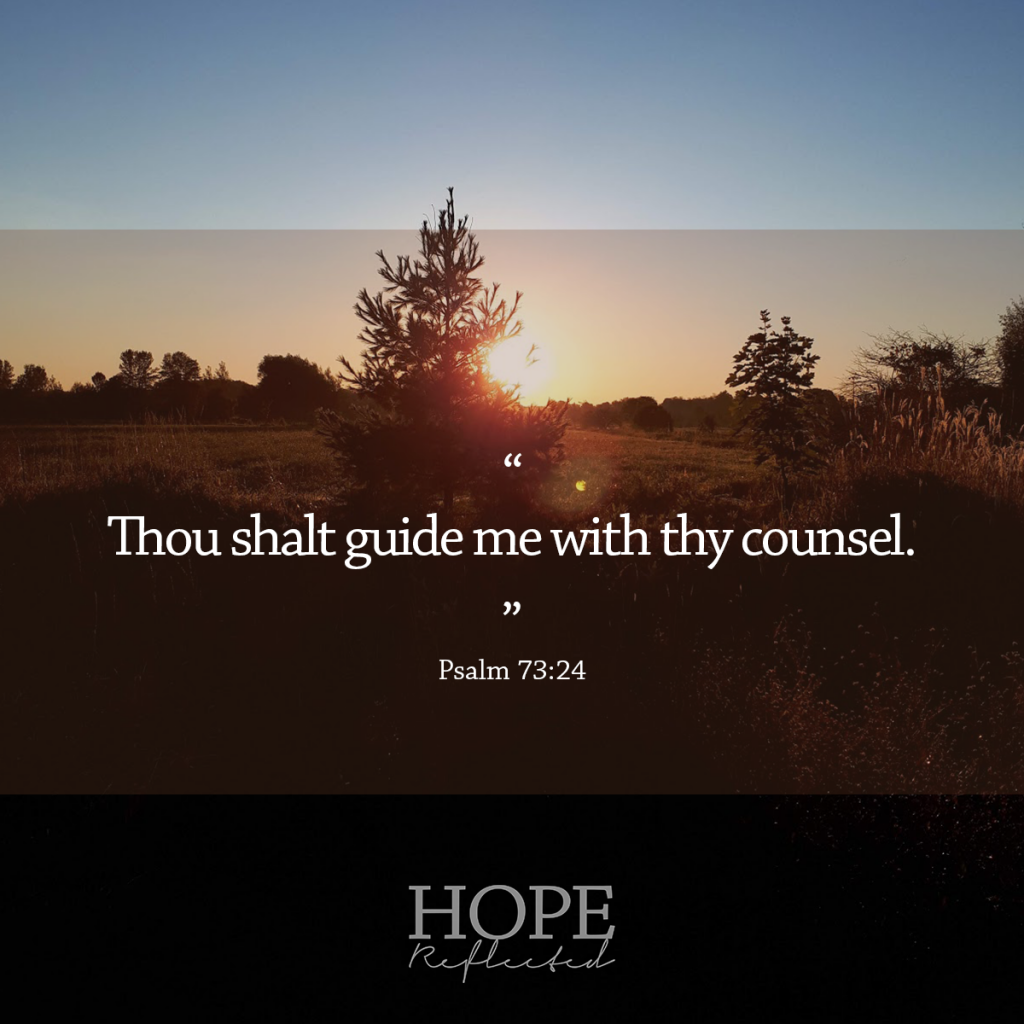 "And king Rehoboam consulted with the old men, that stood before Solomon his father while he yet lived, and said, How do ye advise that I may answer this people? And they spake unto him, saying, If thou wilt be a servant unto this people this day, and wilt serve them, and answer them, and speak good words to them, then they will be thy servants for ever. But he forsook the counsel of the old men, which they had given him, and consulted with the young men that were grown up with him, and which stood before him:" (1 Kings 12:7-8)
We all know how Rehoboam's reign ended. The importance and impact of heeding wise counsel should never be underestimated. The Bible is filled with the history of men and women who sought wise counsel, and also of those who thought they knew better. Time and time again throughout Scripture we see a similar pattern: Seeking wise counsel is always best.
The book of Proverbs also shares a lot of advice on the subject of seeking wise counsel: "Where no counsel is, the people fall: but in the multitude of counselors there is safety (11:14), "The way of a fool is right in his own eyes: but he that hearkeneth unto counsel is wise." (12:15), "Hear counsel, and receive instruction, that thou mayest be wise in thy latter end." (19:20), "For by wise counsel thou shalt make thy war: and in multitude of counsellors there is safety." (24:6)
Probably the most recognizable Proverb on the topic of seeking wise counsel is found in chapter 3, verses 5 and 6: "Trust in the LORD with all thine heart; and lean not unto thine own understanding. In all thy ways acknowledge him, and he shall direct thy paths."
Our elders and mature believers are both excellent sources to go to for counsel, but let's not forget the best source of all for wise counsel: Our Heavenly Father.
God's counsel is sovereign. "And all the inhabitants of the earth are reputed as nothing: and he doeth according to his will in the army of heaven, and among the inhabitants of the earth: and none can stay his hand, or say unto him, What doest thou?" (Daniel 4:35)
God's counsel is eternal. "The counsel of the LORD standeth for ever, the thoughts of his heart to all generations." (Psalm 33:11)
God's counsel is reliable. "Thou shalt guide me with thy counsel, and afterward receive me to glory." (Psalm 73:24)
He is our Wonderful Counsellor (Isaiah 9:6) and He is great in counsel (32:19). God's Word stands no matter what – He is faithful and true. Seeking wise counsel? Remember to look to God first.
---
Want to understand more about seeking God's counsel? Find out more about how God's counsel stands here.
---
Originally published as "Seeking Wise Counsel." Minto Express, Independent Plus, Arthur Enterprise-News, Mount Forest Confederate, Walkerton Herald-Times. August 8, 2019: 6. Print. Web.