Written by H, Posted in Christian Living, Encouragement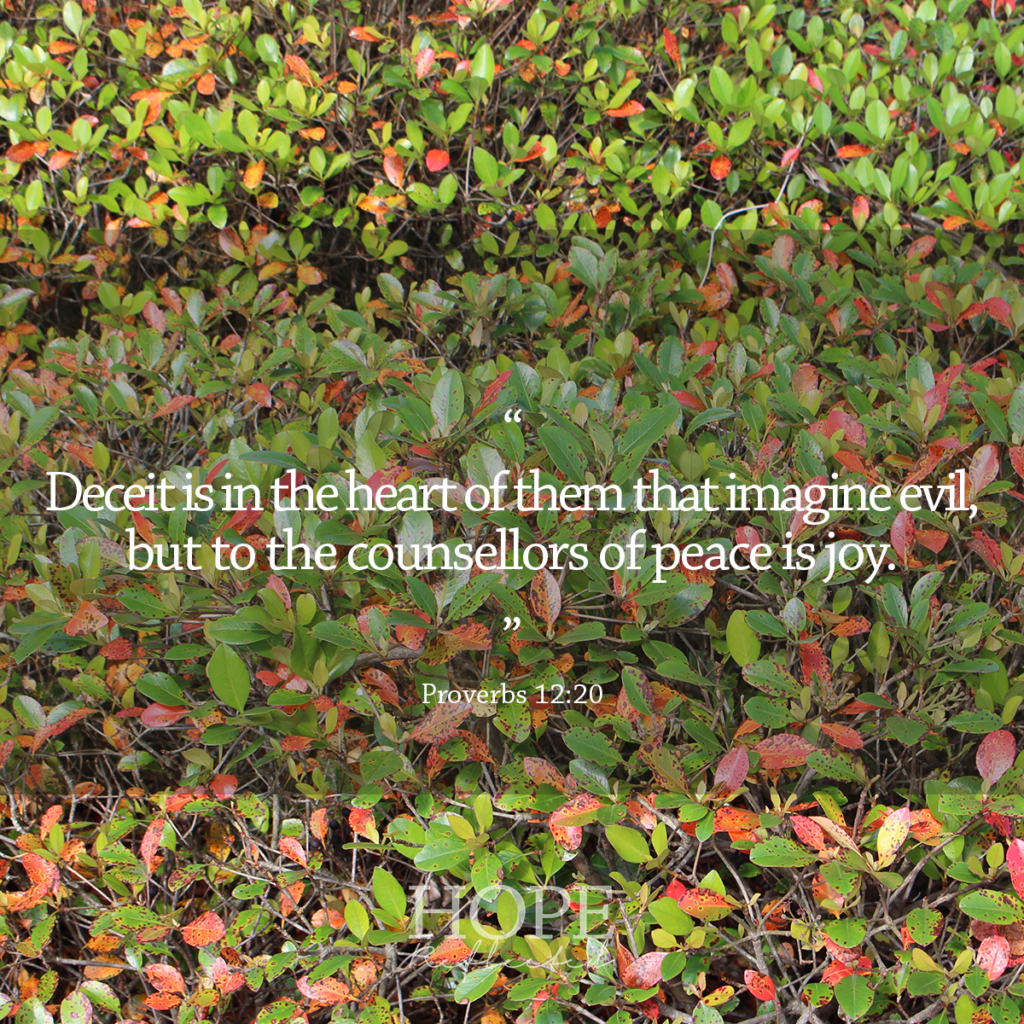 "Deceit is in the heart of them that imagine evil, but to the counsellors of peace is joy."

Proverbs 12:20
The Bible is filled with verses about peace. We are all familiar with Psalm 34:14, John 16:33, Hebrews 12:14, Colossians 3:15, and more. Perhaps one of the lesser referenced verses on the topic is Proverbs 12:20. Proverbs 12:20 refers to "counsellors of peace", and that one of the benefits to such people is joy.
Are we counsellors of peace? Are we sowing peace in our relationships, and cultivating the characteristic? It can be hard, especially when there is uncertainty all around. Counsellors of peace are those who promote peace not just in their own lives, but in the lives of others as well. In Gill's Exposition, he describes counsellors of peace like this:
"…such who consult the good of others, who advise to peace, concord, and unity; who seek to cultivate it in their families and neighbourhoods, and in the church of God…"

John Gill's Exposition of the Whole Bible
How can we become counsellors of peace, as described in Proverbs 12:20?
Rather than fretting about our circumstances, may we find our confidence in God. (Proverbs 14:26)
Instead of complaining, may we practice an attitude of gratitude (1 Thessalonians 5:18)
Remember that though we may not understand the timing, we can rest in the fact that God is in control. (Luke 12:22-26)
When we are going through challenging and uncertain times, may we remember that nothing is a surprise to God. (Revelation 1:17)
We have peace when we have a relationship with God. In this life, we will never find peace in and of ourselves, but only when we look to Him and His Word.
"And the fruit of righteousness is sown in peace of them that make peace."

James 3:18