Written by H, Posted in Christian Living, Published Work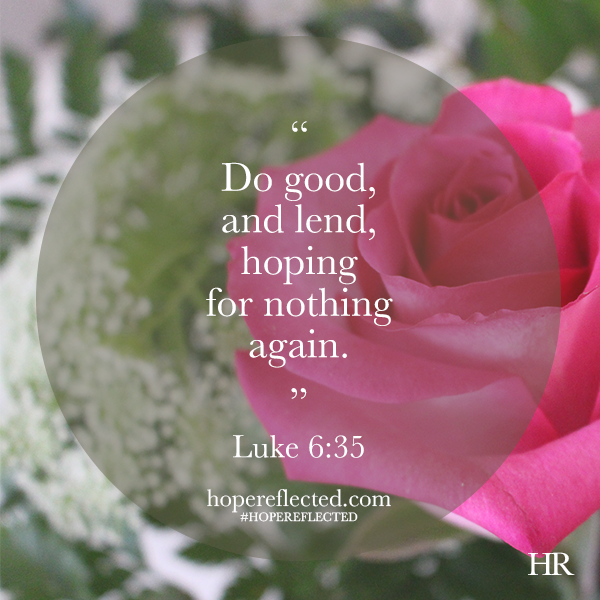 By this time, you've read Part 1 of my guide to encouraging Bible verses, and in this column, I share some encouraging Bible verses that have impacted my life greatly, on the topics of love, forgiveness, and patience.
In this second part of the Guide to Encouraging Verses in the Bible, I've selected several verses each on the topics of forgiveness, love, and patience. At times, all three can be difficult virtues to practice, however God assures us in His Word of the benefits of living a life and exercising forgiveness, love, and patience. I hope you find these verses to be an encouragement, wherever you're at in your walk today.
[If you're feeling apathetic or indifferent] Verses about LOVE:
Luke 6:35 "But love ye your enemies, and do good, and lend, hoping for nothing again;"
John 3:16 "For God so loved the world, that He gave his only begotten Son, that whosoever believeth in him should not perish, but have everlasting life."
Romans 13:10 "Love worketh no ill to his neighbour: therefore love is the fulfilling of the law."
1 Corinthians 13:4-8 "Love suffers long and is kind; love does not envy; love does not parade itself, is not puffed up; does not behave rudely, does not seek its own, is not provoked, thinks no evil; does not rejoice in iniquity, but rejoices in the truth; bears all things, believes all things, hopes all things endures all things. Love never fails. But whether there are prophecies, they will fail; whether there are tongues, they will cease; whether there is knowledge, it will vanish away."
Ephesians 4:2 "Be completely humble and gentle; be patient, bearing with one another in love."
1 Peter 4: "Above all, love each other deeply, because love covers over a multitude of sins."
1 John 4:7 "Beloved, let us love one another: for love is of God; and every one that loveth is born of God, and knoweth God."
[If you're feeling bitter and need relief] Verses about FORGIVENESS:
Psalm 103:12 "As far as the east is from the west, so far hath he removed our transgressions from us."
Isaiah 1:18 "Come now, and let us reason together, saith the LORD: though your sins be as scarlet, they shall be as white as snow; though they be red like crimson, they shall be as wool."
Matthew 6:12 "And forgive us our debts, as we forgive our debtors."
Matthew 6:14 "For if ye forgive men their trespasses, your heavenly Father will also forgive you:"
Mark 11:25 "And when ye stand praying, forgive, if ye have ought against any: that your Father also which is in heaven may forgive you your trespasses."
Ephesians 1:7 "In whom we have redemption through his blood, the forgiveness of sins, according to the riches of his grace;"
1 John 1:9 "If we confess our sins, he is faithful and just to forgive us our sins, and to cleanse us from all unrighteousness."
[If you're feeling impatient] Verses about PATIENCE:
Psalm 27:14 "Wait on the LORD: be of good courage, and he shall strengthen thine heart: wait, I say, on the LORD."
Psalm 37:7 "Rest in the LORD, and wait patiently for him; fret not thyself because of him who prospereth in his way, because of the man who bringeth wicked devices to pass."
Psalm 130:5 "I wait for the LORD, my soul doth wait, and in his word do I hope."
Jeremiah 29:11 "For I know the thoughts that I think toward you, saith the LORD, thoughts of peace, and not of evil, to give you an expected end."
Romans 12: 12 "Be…Rejoicing in hope; patient in tribulation, continuing instant in prayer;"
Galatians 6:9 "And let us not be weary in well doing: for in due season we shall reap, if we faint not."
Philippians 4:6 "Be careful for nothing; but in every thing by prayer and supplication with thanksgiving let your requests be made known unto God."
Originally published as "A Guide to Encouraging Verses in the Bible Part 2 – Verses About Love, Forgiveness, and Patience." Minto Express. March 23, 2016: 12. Print.