Written by H, Posted in Christian Living, Encouragement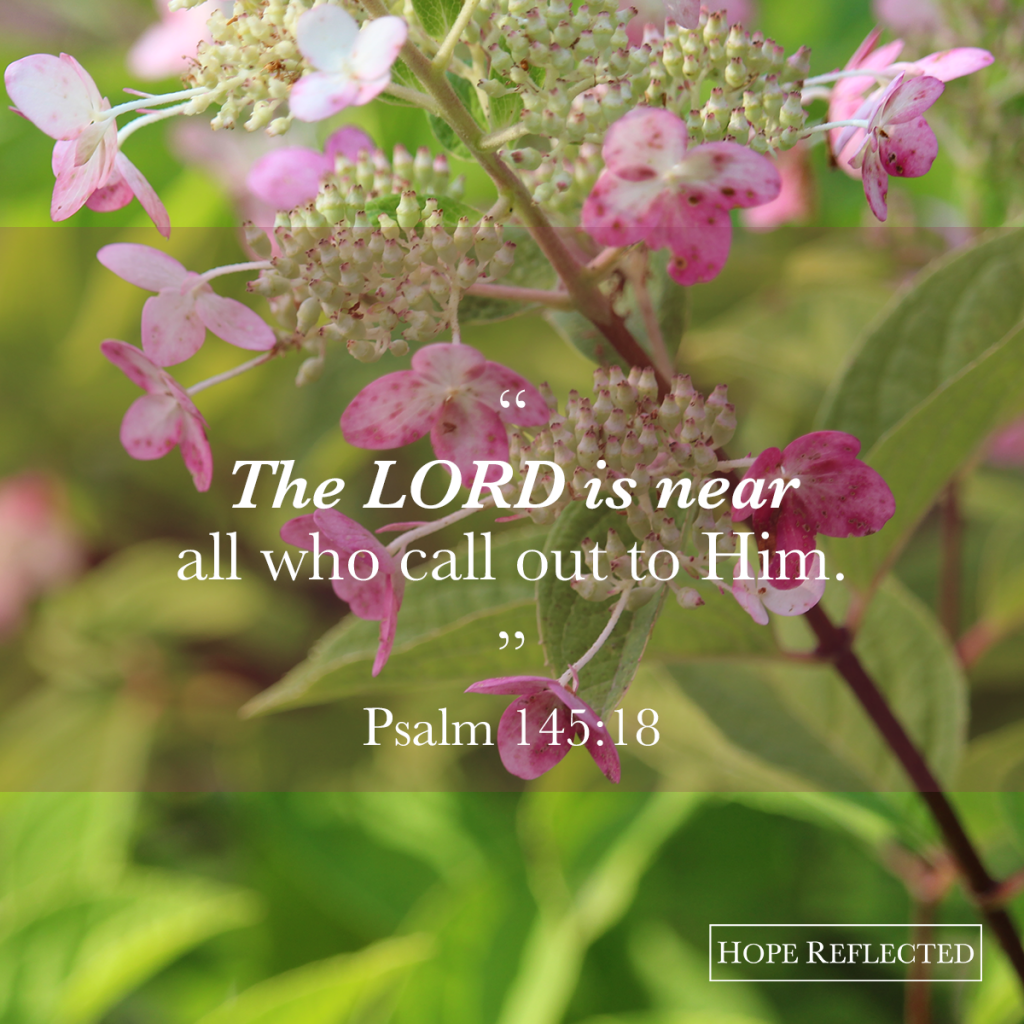 "The LORD is near to all who call upon Him, to all who call upon Him in truth." Psalm 145:18
Even when you feel like He can't hear you, you can rest assured that the Lord is near to all those who call upon Him.
Each one of us has days where it feels as though God is far away, or like He can't hear us. It's what we do when we feel that way that matters.
Psalm 145:18 says that we should "call upon Him". Even when it feels as though God can't hear you or maybe even like He's not listening, call upon Him and cry out to Him!
King David, who wrote many of our favourite psalms, shared throughout several of the psalms that at times he felt abandoned by God. But notice the pattern? While he may start a psalm lamenting that he feels God can't hear or has forsaken him, by the end of the psalm he is praising God for His goodness and faithfulness!
When we feel like God can't hear us, it's at those times that we really need to cry out to God! He does hear! He is listening!
James 4:8 says, "Draw near to God and He will draw near to you." Make an effort. Pray. Read your Bible. Cry out to the Lord. The Lord said that He will never leave us or forsake us (Hebrews 13:5). Trust Him. In Matthew 28:20 Jesus said, "And lo, I am with you always, even to the end of the age."
"The LORD is near to all who call upon Him, to all who call upon Him in truth." Psalm 145:18