Written by H, Posted in Christian Living, Published Work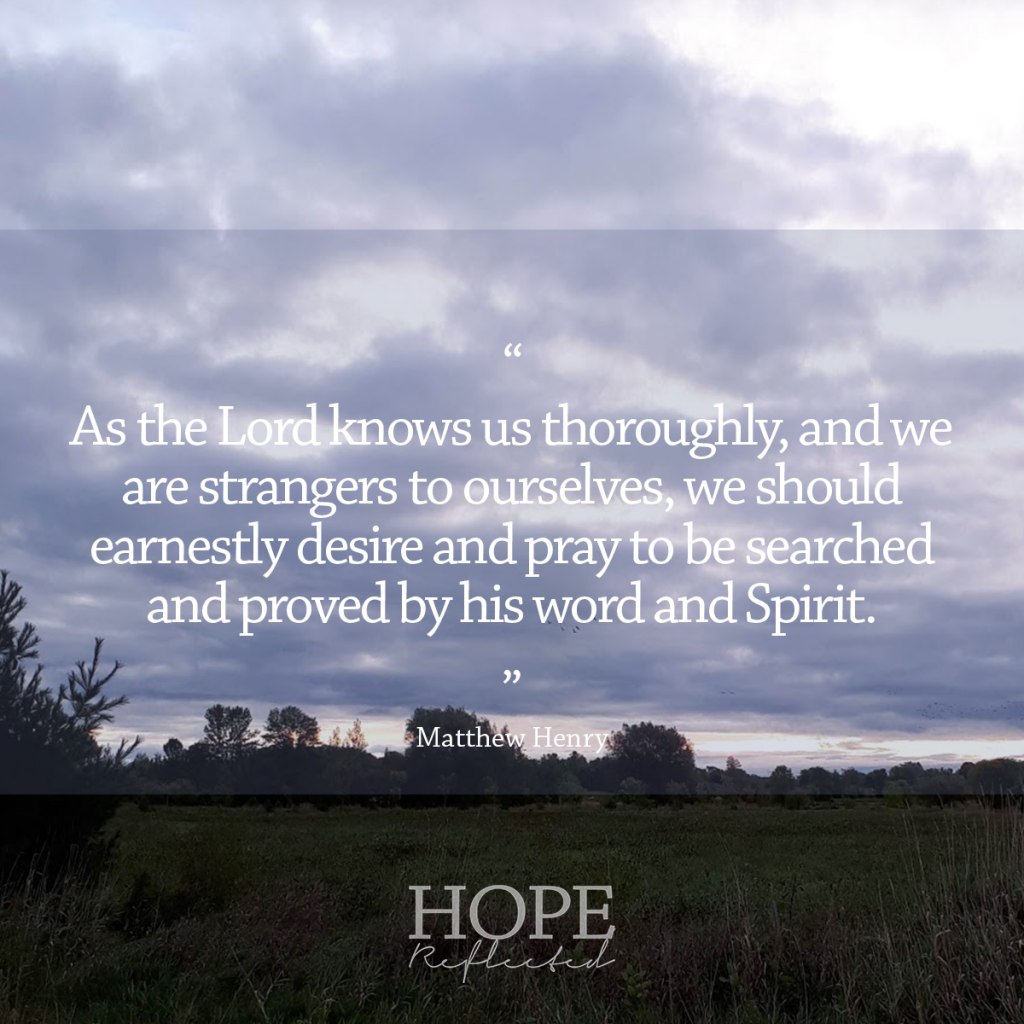 Our lives here on earth aren't separate from our lives after death
"Search me, O God, and know my heart: try me, and know my thoughts: and see if there be any wicked way in me, and lead me in the way everlasting." (Psalm 139:23-24) We often think upon reflection of David's words in Psalm 139:24 that "lead me in the way everlasting" refers specifically to eternal life, however David was asking for direction for his life on earth.
Our lives here on earth aren't separate from our lives after death; in fact, the path we choose here on earth will ultimately determine where we'll live when we die.
The Lord knows us thoroughly
Matthew Henry said in his commentary that, "As the Lord knows us thoroughly, and we are strangers to ourselves, we should earnestly desire and pray to be searched and proved by his word and Spirit. If there be any wicked way in me, let me see it; and do thou root it out of me. The way of godliness is pleasing to God, and profitable to us; and will end in everlasting life."
The way everlasting isn't a path we just happen upon; throughout our journey we have to continuously ask God for directions. "Lead me, O LORD, in thy righteousness because of mine enemies; make thy way straight before my face." (Psalm 5:8) It's easy to get tripped up and sidetracked by what the world deems as wise, but the way everlasting is only found by seeking guidance in one place: God's true and perfect Word. The self-care and do-good beliefs, the world religions, the "influencers" who try to woo us – they are like the teachers that Jude referred to as "wandering stars". Joseph Benson said of them, "as the planets seem to have a very irregular motion, being sometimes stationary and sometimes retrograde, they are very proper emblems of persons unsettled in their principles, and irregular in their behavior…."
Seek the Lord first
None of us are perfect. We each go through seasons (some lasting longer than others) where we are also unsettled and irregular. The good news is that the way everlasting – on earth and to eternity – isn't dependent on anything that you or I can do. We will never measure up, none of us will ever reach the righteous standard on our own merit, only God can do that for us – and He did, when He sent His only begotten Son to die so that we can live. Lest you think you're destitute and too far down the path of darkness to turn around, our Lord has already paid the price to redeem your life from destruction (Psalm 103:4). All you have to do is choose Him.
Let us not be like the "wandering stars" described in Jude 13, "to whom is reserved the blackness of darkness for ever." Rather, let us follow the path of the just, which Proverbs 4:18 describes as, "the shining light, that shineth more and more unto the perfect day." The way everlasting will lead us to the perfect day; eternity. Do you know where you'll be spending it?
Originally published as "Lead me in the way everlasting." Minto Express, Independent Plus, Arthur Enterprise-News, Mount Forest Confederate, Walkerton Herald-Times. August 28, 2019: 7. Print. Web.