Written by H, Posted in Christian Living, Published Work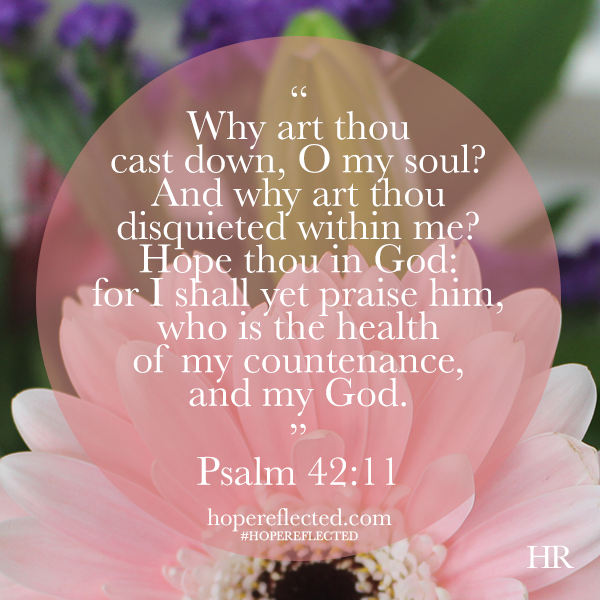 As I've written in past columns, there are so many ways to be encouraged. Smiling more often, writing a handwritten note, going for a walk – these are all great ways to boost not only our own morale, but also the spirit of others who are touched by our gratitude.
Another great way to be encouraged is to dig into God's Word and find some verses of encouragement. Feeling anxious? There are verses for that. Feeling afraid? There are verses for that. Feeling sad? There are verses for that. This selection is certainly not exhaustive, however I've curated some of my favourite Bible verses about a few different topics that I hope will be an encouragement to you, wherever you're at in your walk today.
[If you're feeling afraid or anxious] Verses about PEACE:
Psalm 4:8 "I will both lie down in peace, and sleep; for You alone, O LORD, make me dwell in safety."
Psalm 29:11 "The LORD will give strength unto his people; the LORD will bless his people with peace."
Psalm 34:14b "Seek peace, and pursue it."
Psalm 85:8a "I will hear what God the LORD will speak: for he will speak peace unto his people…"
Isaiah 26: 3 "You will keep him in perfect peace, whose mind is stayed on you, because he trusts in You."
Isaiah 26:12 "LORD, You will establish peace for us, for You have also done all our works in us."
Philippians 4:6 "Be anxious for nothing, but in everything by prayer and supplication, with thanksgiving, let your requests be made known to God;"
[If you're feeling afraid] Verses about COURAGE:
Deuteronomy 31:6 "Be strong and of a good courage, do not fear nor be afraid of them; for the LORD your God, He is the One who goes with you. He will not leave your nor forsake you."
Joshua 1:9 "Have I not commanded you? Be strong and of good courage; do not be afraid, nor be dismayed, for the LORD your God is with you wherever you go."
Ezra 10:4 "Be of good courage, and do it."
Psalm 27:1 "The LORD is my light and my salvation; whom shall I fear? The LORD is the strength of my life; of whom shall I be afraid?"
Psalm 27:14 "Wait on the LORD: be of good courage, and he shall strengthen thine heart: wait, I say, on the LORD."
Psalm 31:24 "Be of good courage, and he shall strengthen your heart, all ye that hope in the LORD."
Psalm 118:6 "The LORD is on my side; I will not fear. What can man do to me?"
[If you're feeling sad] Verses about COMFORT, HAPPINESS, and JOY:
Nehemiah 8:10b "The joy of the LORD is your strength."
Psalm 16:11 "Thou wilt show me the path of life: in thy presence is fullness of joy; at thy right hand there are pleasures for evermore."
Psalm 32:11 "Be glad in the LORD, and rejoice, ye righteous; and shout for joy, all ye that are upright in heart."
Psalm 42:11 "Why art thou cast down, O my soul? And why art thou disquieted within me? Hope thou in God: for I shall yet praise him, who is the health of my countenance, and my God."
Psalm 119:111 "Thy testimonies have I taken has an heritage forever; for they are the rejoicing of my heart."
2 Corinthians 1:3-4 "Blessed be God, even the Father of our Lord Jesus Christ, the Father of mercies, and the God of all comfort; Who comforteth us in all our tribulation, that we may be able to comfort them which are in any trouble, by the comfort wherewith we ourselves are comforted of God."
1 Peter 5:6-7 "Humble yourselves therefore under the mighty hand of God, that he may exalt you in due time: Casting all your care upon him; for he careth for you."
Originally published as "A Guide to Encouraging Verses in the Bible Part 1 – Verses About Peace, Courage, Comfort, Happiness, and Joy". Minto Express. March 9, 2016: 5: Print.