Written by H, Posted in Christian Living, Published Work
Sometimes it feels as though everyone is against us
Hard feelings seem to be readily available, while harmony is in short supply. We don't have to look far to find these feelings, even within ourselves.
David experienced a lot of pain in his own life, and while many of us are more familiar with the account of Saul's pursuit of David, we often forget the grief that David bore when he was betrayed and chased away by someone in his very own family – his son, Absalom. Because of Absalom's rebellion, David had to flee Jersualem, and the situation was so dire and hopeless that David sought refuge with his enemies.
"for man would swallow me up"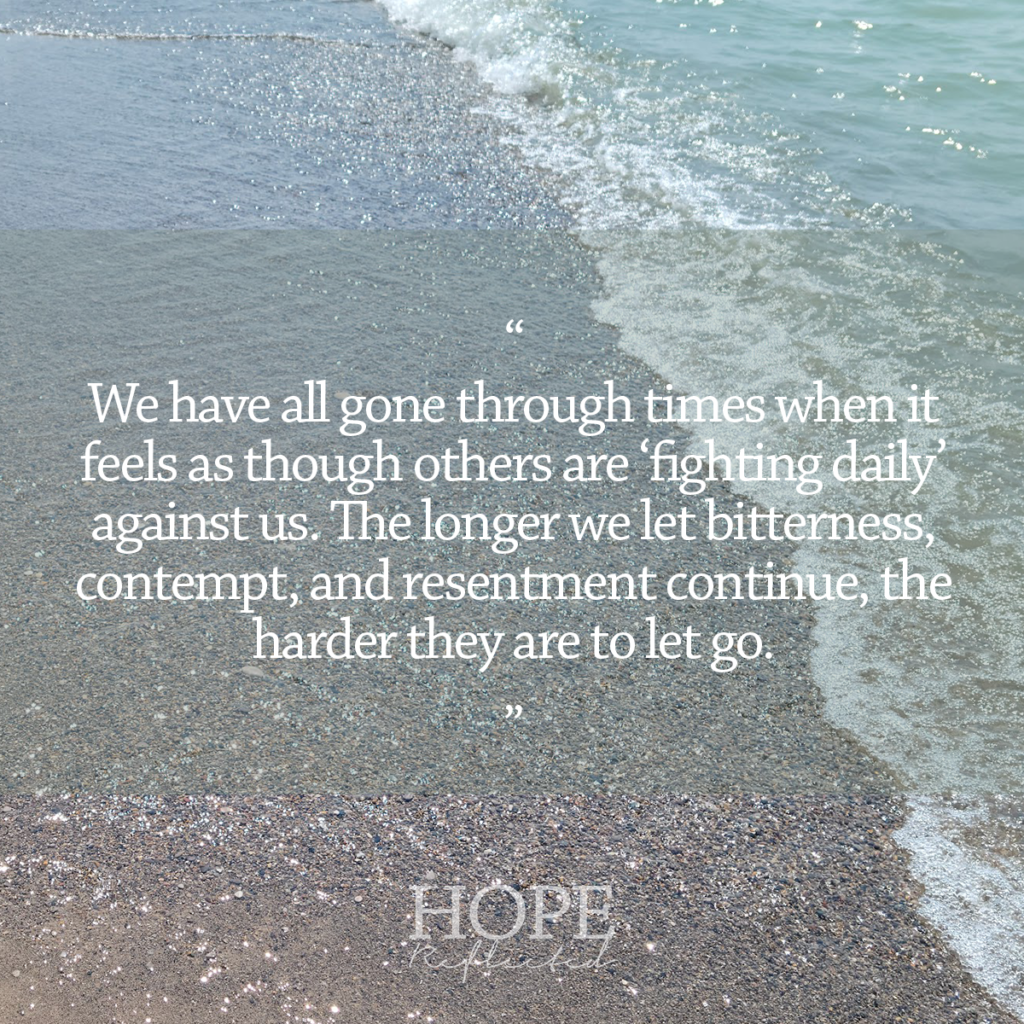 "Be merciful unto me, O God: for man would swallow me up;" David wrote in Psalm 56:1, "he fighting daily oppresseth me." While perhaps not to the extent that David experienced, we have all gone through times when it feels as though others are "fighting daily" against us. The longer we let bitterness, contempt, and resentment continue, the harder they are to let go of. The struggle is as real today as it was then. David reiterated, "Mine enemies would daily swallow me up: for they be many that fight against me, O thou Most High." (v. 2).
When facing contempt, ask God for compassion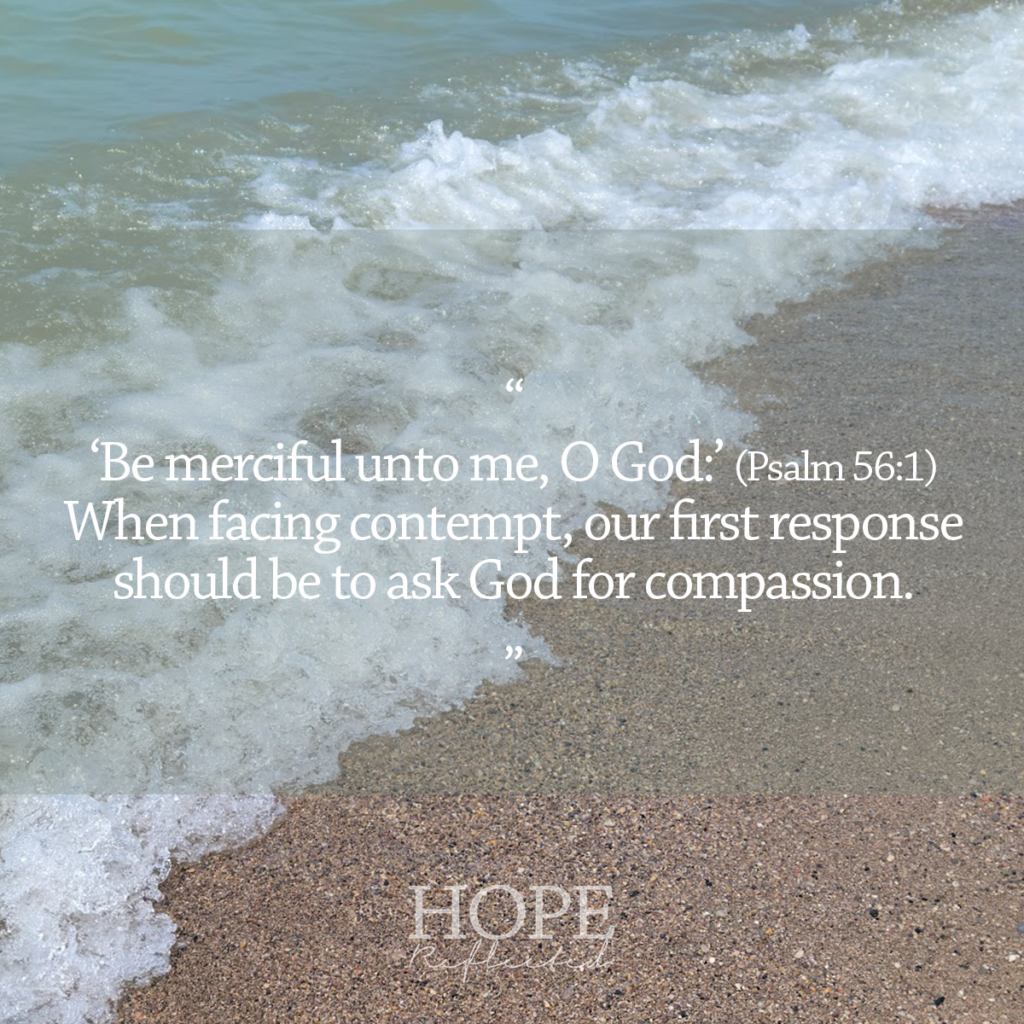 When times are challenging and the going is rough, when it seems as though everyone is "fighting daily" against us and we are experiencing pain, stress, and strife, how do we respond? Many turn inward, preferring to bottle up emotions rather than pour out their hearts. David's first response was to ask God for help. "Be merciful unto me, O God:" (v. 1). When facing contempt, David asked for God's compassion.
"What time I am afraid, I will trust in thee." David continues in Psalm 56:3. In life, guaranteed there are times that we will be afraid, that's a sure thing. The key to getting through it is consciously choosing to trust in the Lord to bring us through fearful times. Spurgeon said that, "Faith brings forth praise. He who can trust will soon sing." Somehow, even while being pursued by his son and his son's army, David was courageous and praised the Lord. He purposed to put his focus and his trust in the One who is greater than any man, any army, or any challenge we may face. "In God I will praise his word, in God I have put my trust; I will not fear what flesh can do unto me." (v. 4).
When people twist our words, act maliciously, and purposefully try to put us out, our response is so important. We can allow our challenges to foster bitterness, unforgiveness, and resentment, or we can ask God for His mercy and help. Committing it to the Lord sometimes needs to be done repeatedly, multiple times a day, as we can all be forgetful people who find it hard to focus. As Tozer wrote, "Our Lord came not to destroy but to save. Everything which is safe we commit to Him, and nothing is really safe which is not so committed."
Originally published as "Fighting daily." Independent Plus. March 18, 2021: 5. Print. Web.