Written by H, Posted in Christian Living, Published Work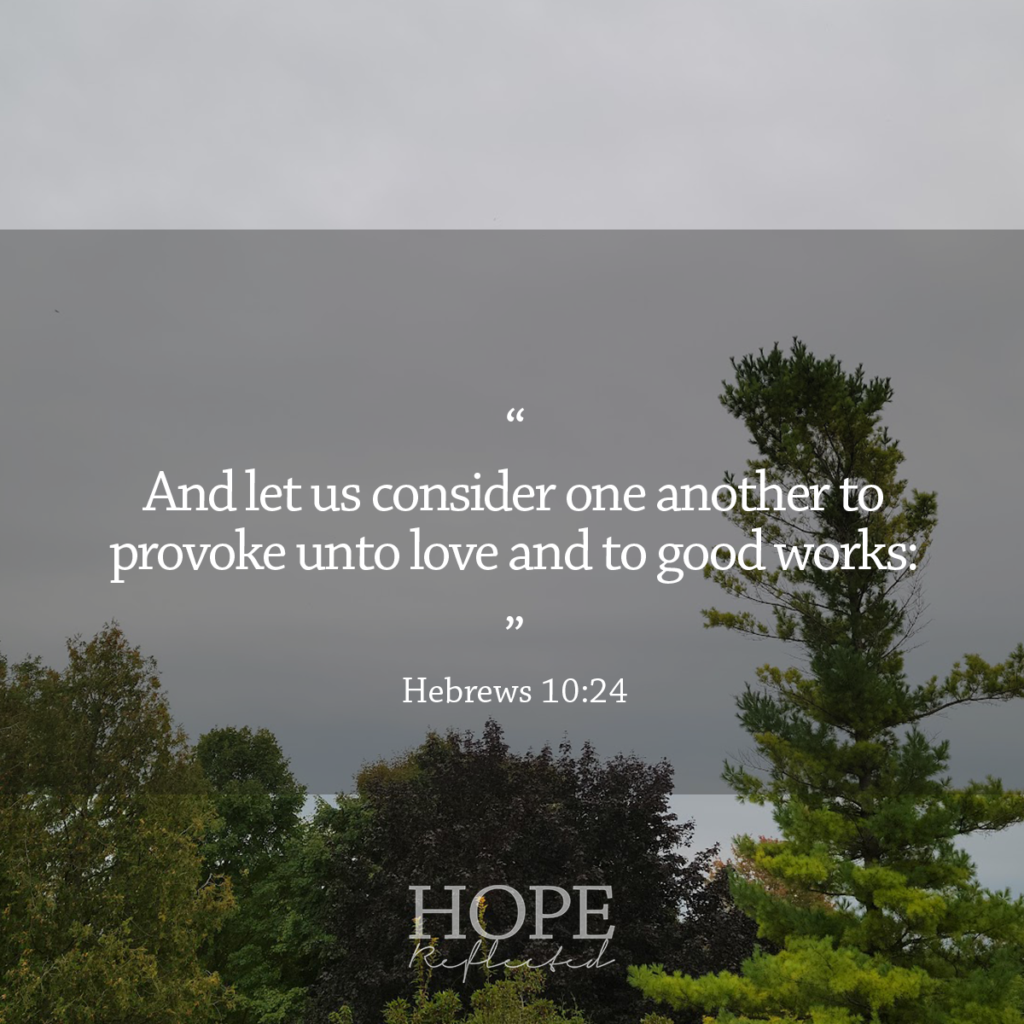 The victor's material
In Biblical times, iron was the victor's material for weapons of war. We read in Judges that Judah could not defeat the Philistines of the valley "because they had chariots of iron." (1:19). Before the days of steel, iron was popular for the making of swords and other weapons, because it was stronger and could be sharpened better than other prominent metals of the time period.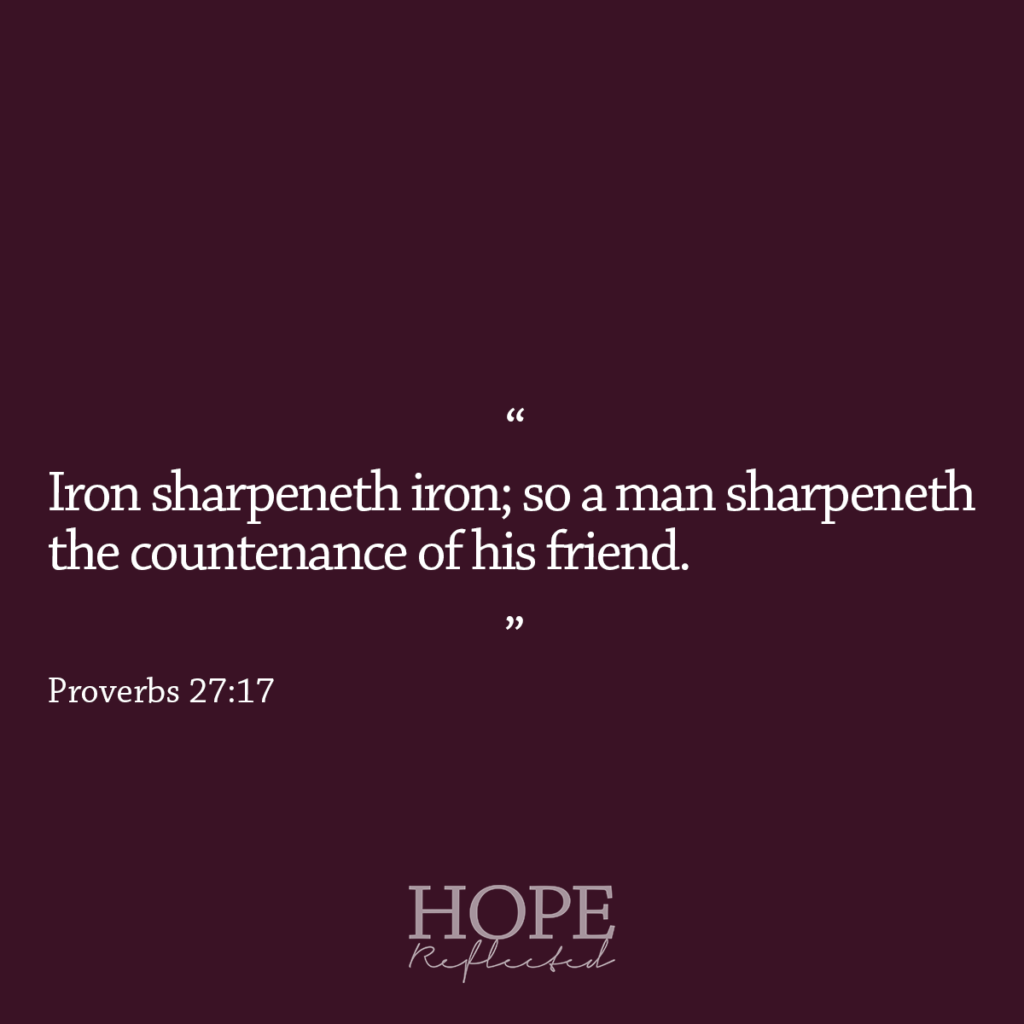 Sharpening is important
In woodworking, a dull blade can ruin a good piece of wood. In the kitchen, an unsharpened knife can cause serious injury to the person using it. King Solomon wrote in Proverbs 27:17 that as "Iron sharpeneth iron; so a man sharpeneth the countenance of his friend." Good friends help to keep each other sharp. You know the feeling when you finish a conversation with a good friend, and you feel better, lighter, and refreshed? That is the countenance sharpening that Solomon referred to. True friends help to refine, encourage us to grow in wisdom, and point us to the Lord. "And let us consider one another to provoke unto love and to good works:" (Hebrews 10:24). True friends prepare us for action.
Realignment and straightening
Many people have a knife set in their kitchen. A standard knife set usually includes an unusual-looking column of steel or ceramic. This tool is called a honing rod. Contrary to popular belief, a honing rod doesn't actually sharpen knives. A honing rod is used to realign and straighten knife blades that have become blunt or curled. Beyond countenance sharpening, a good friend offers correction when we're going astray. Paul wrote in 2 Timothy 4:2 that in addition to exhorting one another, we are to reprove and rebuke when necessary. Jesus Himself said that when a brother sins against us, we're to "go and tell him his fault," (Matthew 18:15). As much as we all need sharpening, we also need to be realigned and straightened out once in a while, too!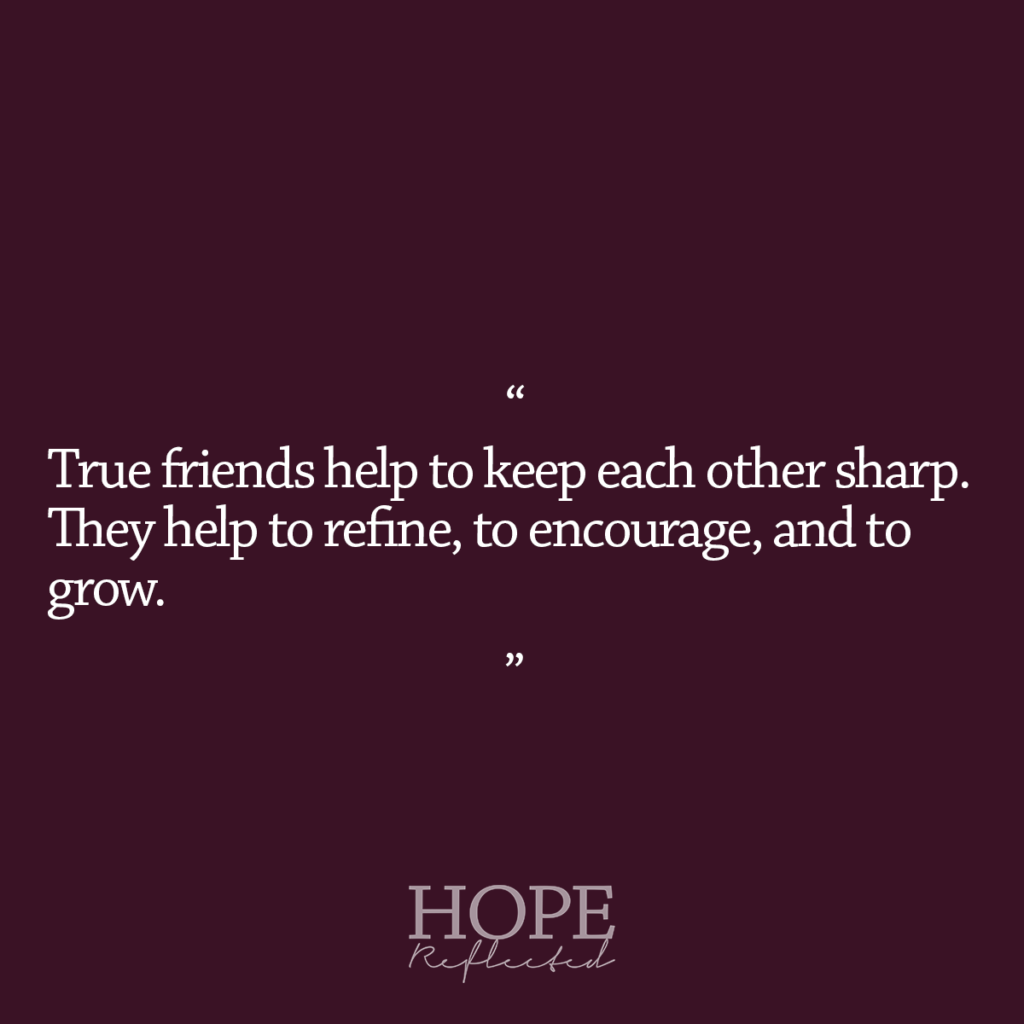 True friends point one another to Christ
Some commentaries suggest that to "sharpen" in Proverbs 27:17 is to antagonize or exasperate. A true friend doesn't provoke; a true friend promotes others to be better people and most importantly points their friends toward Christ. Anything contrary to this is not friendship.
C.S. Lewis wrote in his book The Four Loves that, "In friendship… we think we have chosen our peers…for a Christian, there are, strictly speaking, no chances. A secret master of ceremonies has been at work. Christ, who said to the disciples, 'Ye have not chosen me, but I have chosen you,' can truly say to every group of Christian friends, 'Ye have not chosen one another but I have chosen you for one another.' Friendship is not a reward for our discriminating and good taste in finding one another out. It is the instrument by which God reveals to us the beauties of others." The opposite of sharp is to be dull, blunt, or blurred. We've all had occasions where we've felt less than our best. In such times, it is prayer answered to have a friend come alongside to sharpen our countenance.
Originally published as "Countenance sharpeners." Independent Plus. June 10, 2021: 5. Print. Web.