Written by H, Posted in Christian Living, Published Work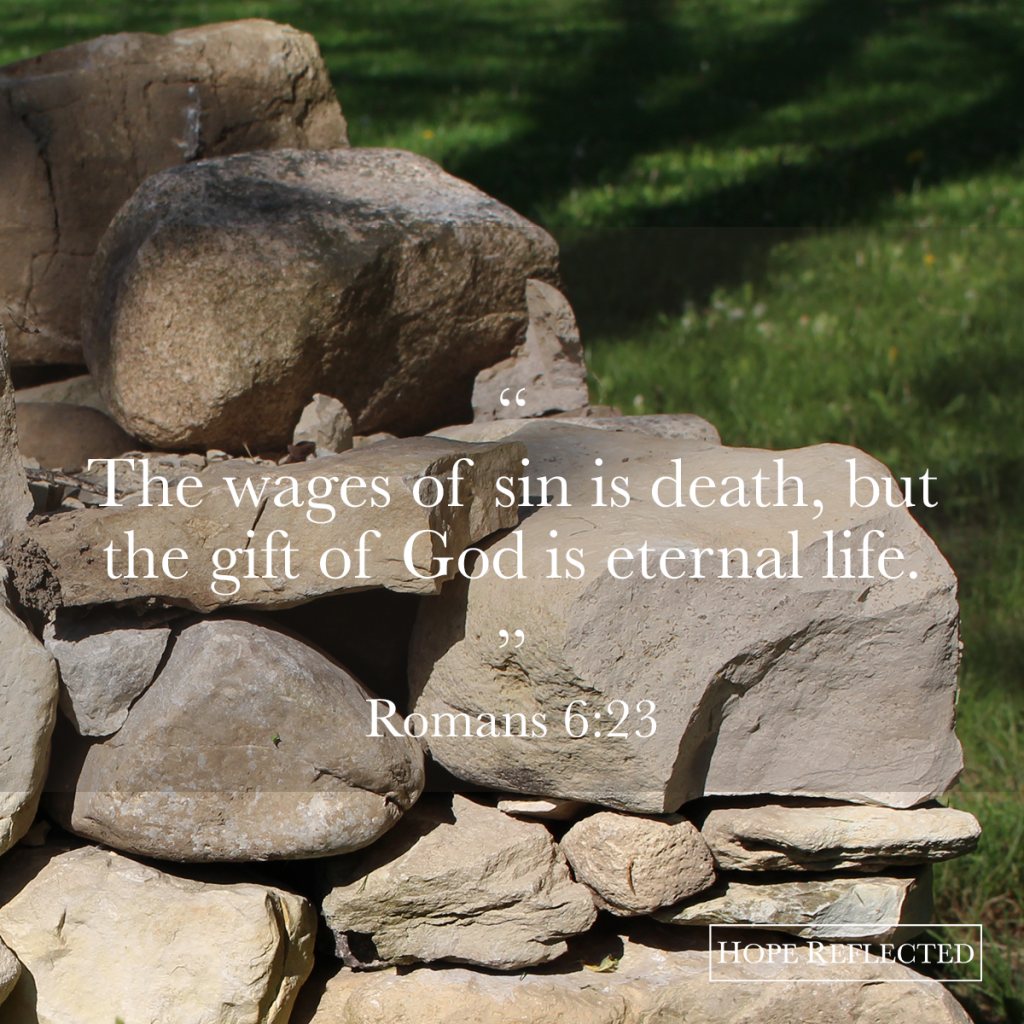 This Old House
Wes and I have a couple of good friends who are in the midst of a serious reno on a home they purchased earlier this year. By serious reno, I mean completely gutting the interior of the house and stripping it down to its bare bones, leaving only the exterior shell, and re-building it from the inside out. It's quite an undertaking, especially considering the risks involved with renovating an old home. When you buy an older home, you don't know what you're going to encounter. At an initial glance, the home may look like it's in relatively good condition – possibly needing some new flooring and a fresh coat of paint – but when you get in there and actually investigate further, looking under the surface, sometimes you realize that your reno needs a whole lot more attention than those surface details.
All this talk of renos really got me thinking –  isn't that just like us? On the outside, so often we appear to have it all together, while on the inside, we're struggling. We put on airs like we've got everything under control, while the reality is the complete opposite. We're all in desperate need of a Saviour.
Only Jesus can wash away our sins and make us white as snow. To put it in laymen's terms, only the Lord can do a complete reno on your insides, and give you that clean slate you've been searching for. Maybe you're wondering, "How can I, with everything going on in my life and all the bad decisions I've made, actually get a fresh start?" There is a way!
We must acknowledge God as the Creator of everything, and acknowledge our shortcomings. "For since the creation of the world His invisible attributes are clearly seen, being understood by the things that are made, even His eternal power and Godhead, so that they are without excuse, because, although they knew God, they did not glorify Him as God, nor were thankful, but became futile in their thoughts, and their foolish hearts were darkened." (Romans 1:20-21) Try as we might, without God, we're nothing. We were created by Him, and created to glorify Him.
Admit that we are all sinners, and we are all in desperate need of forgiveness. "For all have sinned, and fall short of the glory of God." (Romans 3:23) We're not worthy of God's love and forgiveness, and nothing we can do can make us worthy.
Acknowledge that God provided us with His Son, and that He is the only way to eternal life. "But God demonstrates His own love toward us, in that while we were still sinners, Christ died for us." (Romans 5:8) We've all heard John 3:16, "For God so loved the world, that He gave His only begotten Son…". God loves us so much, that He was willing to give the life of His only Son as the ultimate sacrifice for our sins.
Accept that it is only by asking forgiveness of our sins and claiming Christ as our Lord and Saviour that we will have eternal life. "For the wages of sin is death, but the gift of God is eternal life in Christ Jesus our Lord." (Romans 6:23) There's only one way to Heaven. It's not by good works, it's by believing in Jesus Christ as our Lord and Saviour and trusting Him.
Confess that Jesus Christ is Lord, and believe in your heart that God raised Him from the dead, and you will be saved. "That if you confess with your mouth the Lord Jesus and believe in your heart that God raised Him from the dead, you will be saved. For with the heart one believes unto righteousness, and with the mouth confession is made unto salvation." (Romans 10:9-10) There's one reason that we celebrate Easter each year; Resurrection Sunday, when Christ was raised from the dead!
Recognize that a personal relationship with Christ, not religion or ritual, is the only way to be saved. "For whoever calls on the name of the LORD shall be saved." (Romans 10:13) Many people confuse rituals and "religion" with the personal relationship that Christians have with Christ. The truth is, making Christ the Lord of your life is the only way you're guaranteed eternal life.
Realize that a personal relationship with Christ starts in your heart. "For of Him and through Him and to Him are all things, to whom be glory forever. Amen." (Romans 11:36) Good works won't get you to Heaven. That being said, when you have a personal relationship with Christ, you'll be inspired to live in a way that is honouring to Him, and this includes good works. It all starts in your heart.
Ready to walk the Romans road and get your own spiritual renovation under way? Follow the steps above; God loves you, and He is waiting for you!
Originally published as "This old house." Minto Express, Independent Plus, Arthur Enterprise-News, Mount Forest Confederate. April 20, 2017: 7. Print.