Written by H, Posted in Christian Living, Encouragement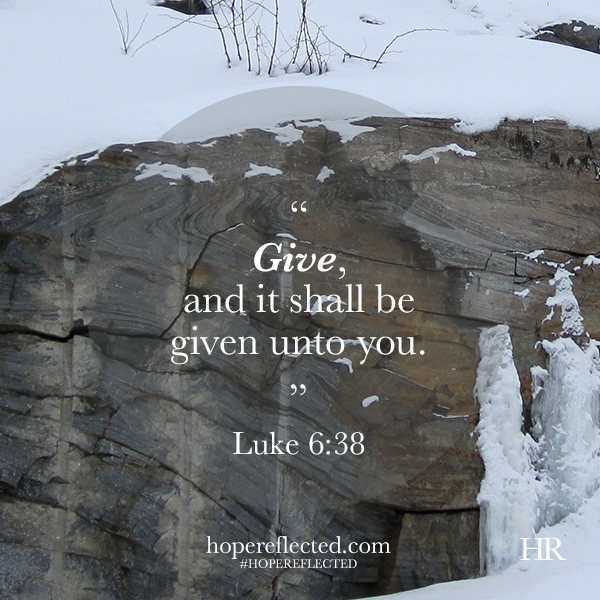 "Give, and it shall be given unto you." Luke 6:38
As we head into the season of giving, it's important to remember the true meaning of Christmas: God sent His Son to die on the cross so that we would have eternal life.
It's not the gift or how much we are able to give that matters; but rather how much love and the sincerity of our heart that we put into giving.
Proverbs 11:24-25 tells us, "One person gives freely, yet gains even more; another withholds unduly, but comes to poverty. A generous person will prosper; whoever refreshes others will be refreshed."
Ultimately, anything that we've been blessed with on this earth is a gift from God. This is an important thing to keep in mind when you consider how you'll give this Christmas.
"Give, and it shall be given unto you." Luke 6:38