Written by H, Posted in Christian Living, Encouragement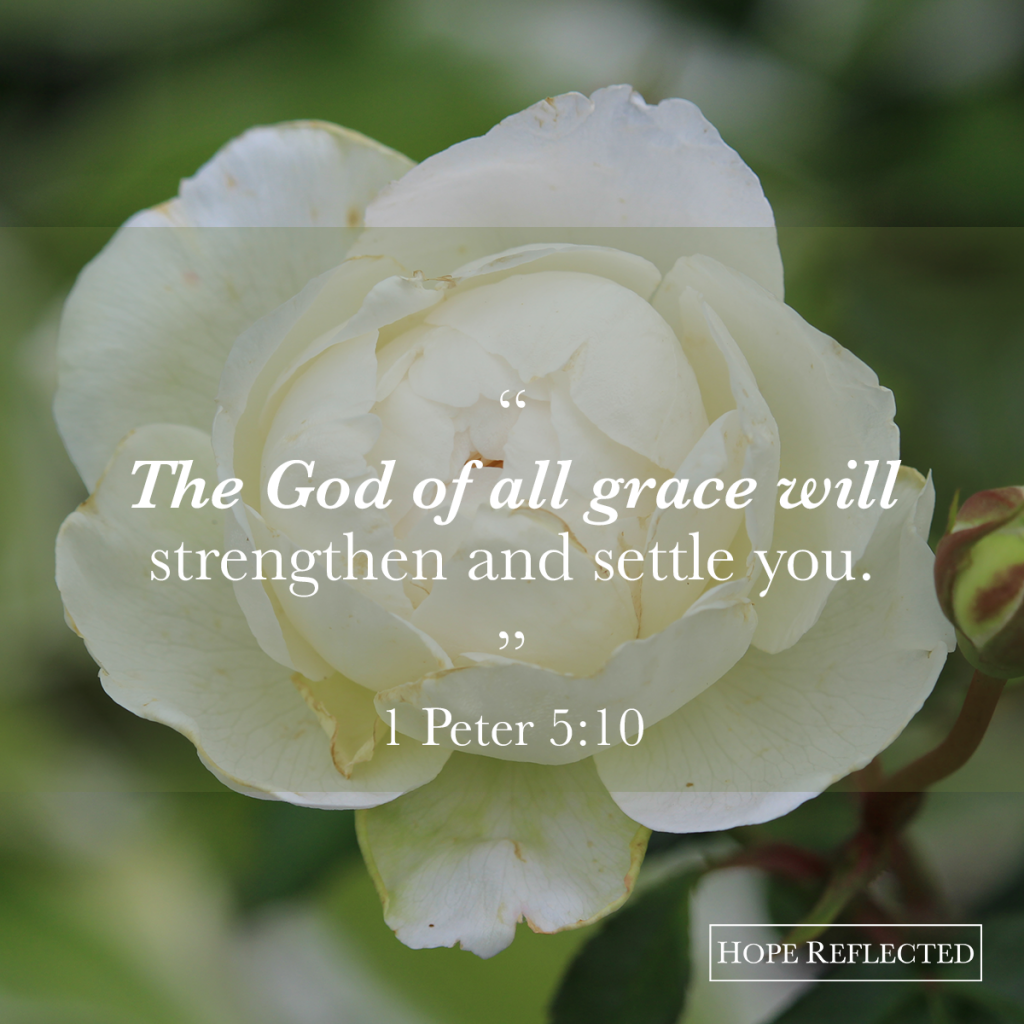 "But may the God of all grace, who called us to His eternal glory by Christ Jesus, after you have suffered a while, perfect, establish, strengthen, and settle you." 1 Peter 5:10
Not only do we serve the God of all grace as 1 Peter 5:10 describes Him, we are reassured of our Lord's countless virtues so many times throughout scripture (check out Psalm 18 if you're looking for an example).
The God of all grace — God is compassionate, full of mercy and truth, long-suffering (Psalm 86:15). He provides stillness and peace (Isaiah 26:3).
He has called us unto His eternal glory by Christ Jesus — The Saviour of the world has personally invited us to His eternal glory. I'm not sure that we will ever be able to fully comprehend just how amazing that is!
After you have suffered a while — When you accept Jesus as your Saviour, you're not guaranteed a life without pain or suffering. In fact, no wore than ever, Christians are persecuted for what they believe. Suffering is a part of this life. Just remember that this life on earth is only the beginning; I think we could all use the reminder to live with eternity in mind.
If you're looking for encouragement today, consider the above, and consider these encouraging facts from 1 Peter 5:10:
God will perfect you (Psalm 138:8)
God will establish you (Proverbs 16:3)
God will strengthen you (Philippians 4:13)
God will settle you (Exodus 14:14)
"But may the God of all grace, who called us to His eternal glory by Christ Jesus, after you have suffered a while, perfect, establish, strengthen, and settle you." 1 Peter 5:10