Written by H, Posted in Christian Living, Published Work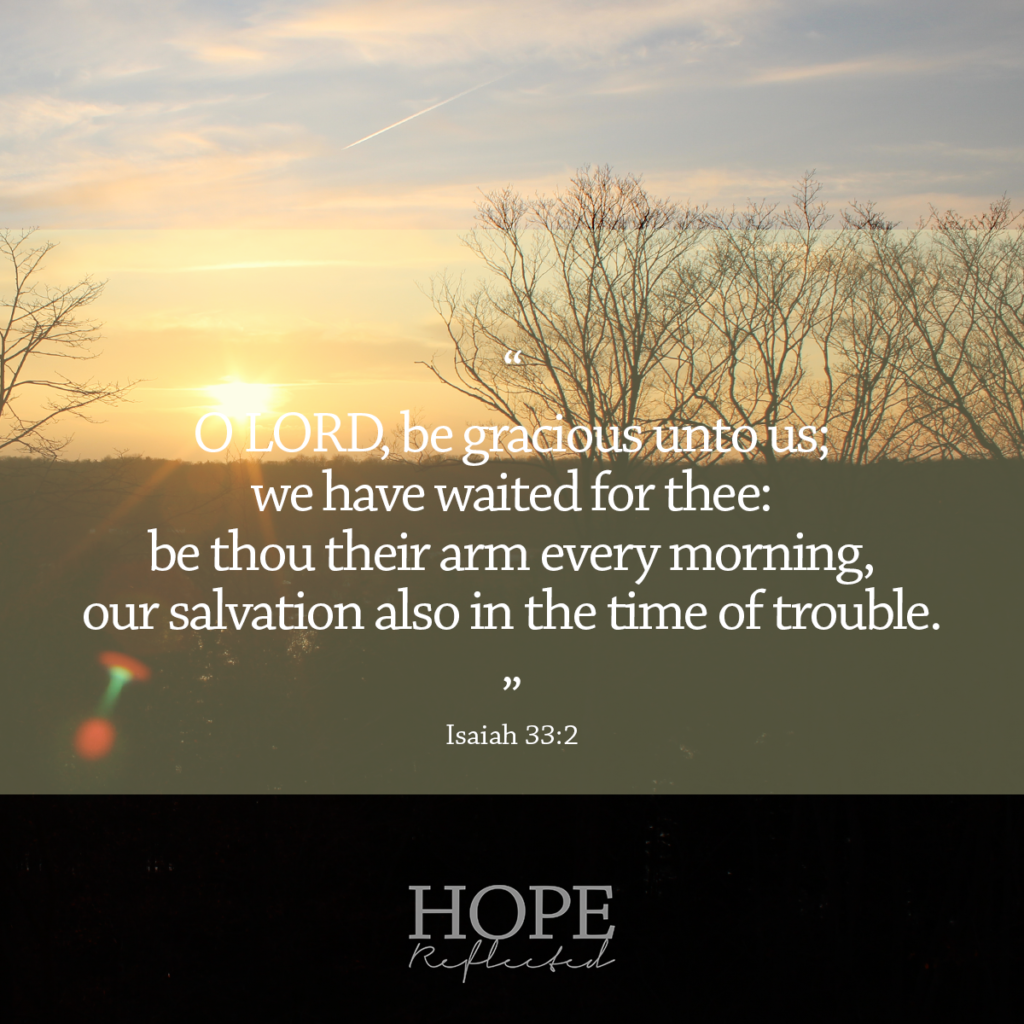 Anything new – be it a sunrise, a snowfall, or even a new year – brings with it a sense of hope and renewal. When we are discouraged, tested, and tired, we often start seeking something new. For Christians, we are quick to forget that the Lord offers us something new each day.
In the book of Lamentations, we read a reflection on the suffering of the Israelites as a result of the destruction of Jerusalem. While the start of the book speaks much of judgment and suffering, the third chapter has a distinct aroma of hope through God's mercies and compassions.
God's mercies and compassions are continuously renewed
"It is of the LORD's mercies that we are not consumed, because his compassions fail not," we read in Lamentations 3:22-23. "They are new every morning: great is thy faithfulness." Even in the middle of our discouragement, testing, and tiredness, God's mercies and compassions are new every morning. Even when the outlook is bleak, God's mercies and compassions are continuously renewed. As Matthew Henry said, "When we are in distress we should, for the encouragement of our faith and hope, observe what makes for us as well as what makes against us. Things are bad but they might have been worse, and therefore there is hope that they may be better." To put it as Paul poignantly wrote in 2 Corinthians 4:9, "Persecuted, but not forsaken; cast down, but not destroyed."
Though we often wake up with the wrong attitude, The Lord who changes not offers us His mercies. Because of His compassions we are not consumed. The problem is that rather than focus our attention to waiting on the Lord, we're more concerned about what's going on around us, and what could go wrong. We move in our own strength rather than resting in Him. Isaiah wrote, "O LORD, be gracious unto us; we have waited for thee: be thou their arm every morning, our salvation also in the time of trouble." (33:2). Are we looking to God in the time of trouble, or are we instead looking around us and being filled with discouragement? Times may be dark, but God is on our side. Nothing that happens in the world around us is a surprise to Him.
With God, we have the hope of something new
Until we change our behavior, we can't appreciate the Lord's mercies and compassions. Until we repent of our sin, and for grieving the Holy Spirit, we can't expect forgiveness. Until we stop looking down our noses and start picking up our cross daily, we are not capable of following God. Unless we pursue after Him, we cannot partake of His mercies and compassions. Though present times may seem as though we are wandering through a wilderness or desert land, we need to keep going. With God, we have the hope of something new. "Remember ye not the former things, neither consider the things of old. Behold, I will do a new thing; now it shall spring forth; shall ye not know it? I will even make a way in the wilderness, and rivers in the desert." (Isaiah 43:18-19).
Originally published as "The hope of something new." Independent Plus. January 14, 2021: 5. Print. Web.