Written by H, Posted in Christian Living, Encouragement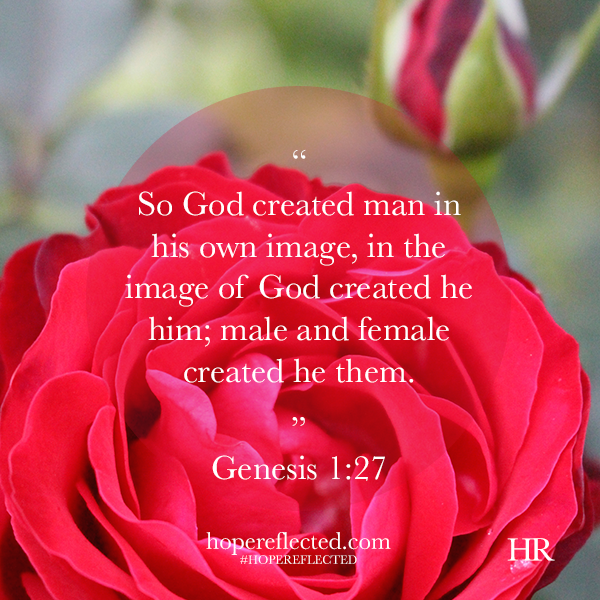 "So God created man in his own image, in the image of God created he him; male and female created him them." Genesis 1:27
If you ever feel discouraged, or like you're not good enough, remember this: God created you in His image. As Matthew Henry says in his commentary, "Man was made last of all the creatures: this was both an honour and a favour to him." And it's true! What an honour, what a breath-taking thought, to consider that we are created in God's image.
We are fearfully and wonderfully made (Psalm 139:14). God created us in His image. He has a beautiful, unique purpose for each of His creations; whoever He's made you, He has a purpose for you. If you know Christ as your Saviour, and you have a personal relationship with Him, you can rest assured that God will not allow anything in your life that's outside His will.
Need encouragement? Remember, you are created in God's image!
"So God created man in his own image, in the image of God created he him; male and female created him them." Genesis 1:27