Written by H, Posted in Christian Living, Published Work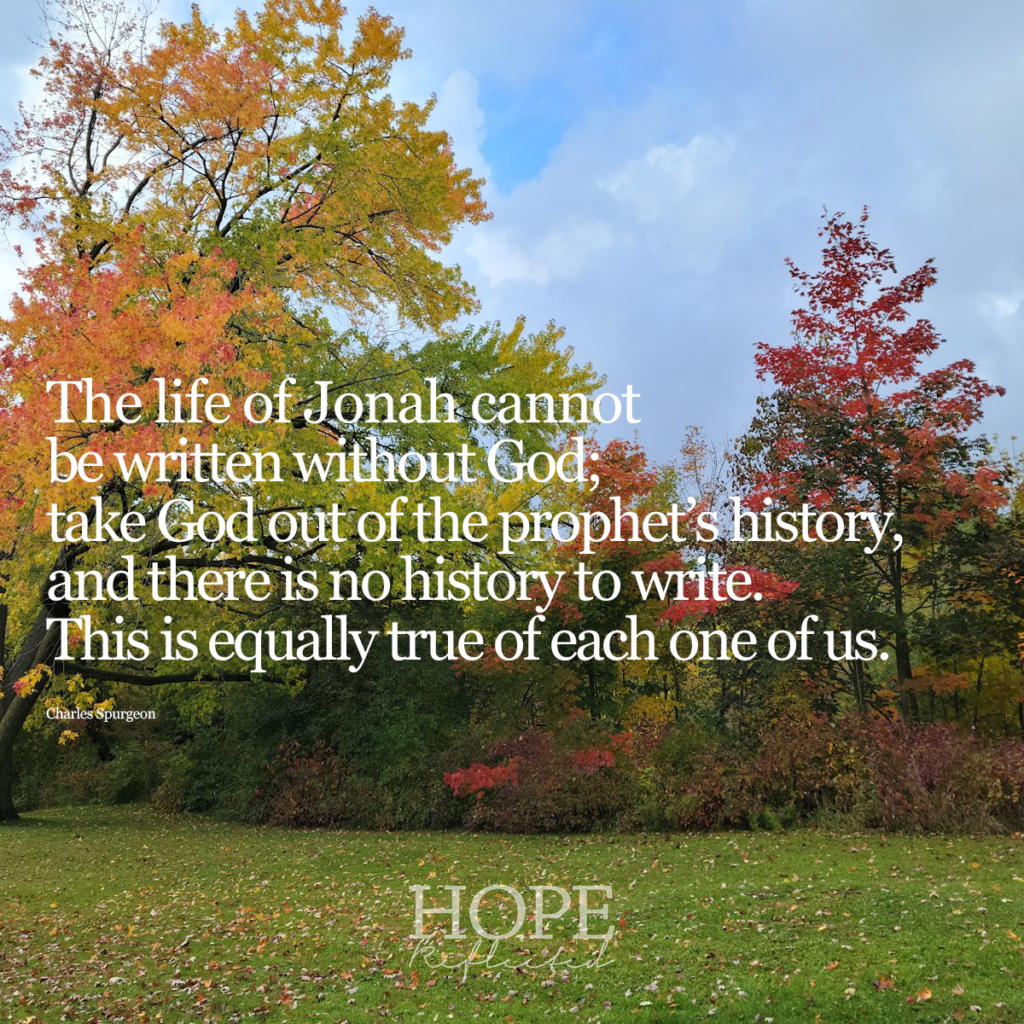 We can't get away with directly disobeying God
We are disillusioned if we think we can get away with directly disobeying God. Jonah learned this the hard way. He went to great lengths to avoid the task that God had laid out for him, and as a result endured unnecessary challenges and hardships. God had to bring Jonah into the depths of the fish's belly and the deep sea to bring Jonah to repentance.
God is judge and God is just
God may grant power to some for a season, but ultimately, God is judge and God is just. He will only allow the wicked to prosper for so long. When we look at the world around us and how evil seems to be prospering, it is easy to ask "How long shall the wicked triumph?" (Psalm 94:3). Rest assured that we are not the first generation to ask this very question! Look through the Bible and see that this question has been asked almost since the beginning of time.
Our focus shouldn't be on what the wicked are up to. This is difficult to remember, especially when the way of the wicked seems to dominate the headlines. We need to keep our eyes on the One who is the ultimate Judge. The workers of iniquity "shall soon be cut down like the grass, and wither as the green herb" (Psalm 37:2). Our Lord loves justice (Psalm 37:28), and He will judge the unrighteous (2 Peter 2:9).
Listening to God is always the best option
In the meantime, it's our responsibility to respond to God's call. Listening to God is always the best option. When we directly disobey God in an attempt to thwart His plans because He wants us to do something we don't want to do, it won't turn out well for us.
God's call to us
God calls us to fret not because of evildoers. He calls us to not be envious of how well they appear to be doing (Psalm 37:1, 7). We are to trust Him and keep doing good (Psalm 37:3). We are to delight ourselves in the Lord (Psalm 37:4), and commit our way to Him (Psalm 37:5). While the world around us is rushing and working, we are to rest in the Lord and wait patiently for him (Psalm 37:7). This does not mean that we sit by and do nothing. Quite the opposite, actually. We cannot wait on God without actively serving Him. And we cannot actively serve Him if we're busy focusing on what others are up to.
Jonah fought to flee the presence of God, but in the end he did acknowledge God. Jonah wavered in his faith, but God used circumstances and storms to grow his faith. Spurgeon wrote that "The life of Jonah cannot be written without God; take God out of the prophet's history, and there is no history to write. This is equally true of each one of us." No matter how low we sink, or how desperate we are to avoid doing what God has set out for us to do, God remains in control. Whether we make it easier or harder for ourselves is up to us.
Originally published as "Lessons from the life of Jonah, Part 2." Independent Plus. March 24, 2022: 5. Print. Web.