Written by H, Posted in Christian Living, Encouragement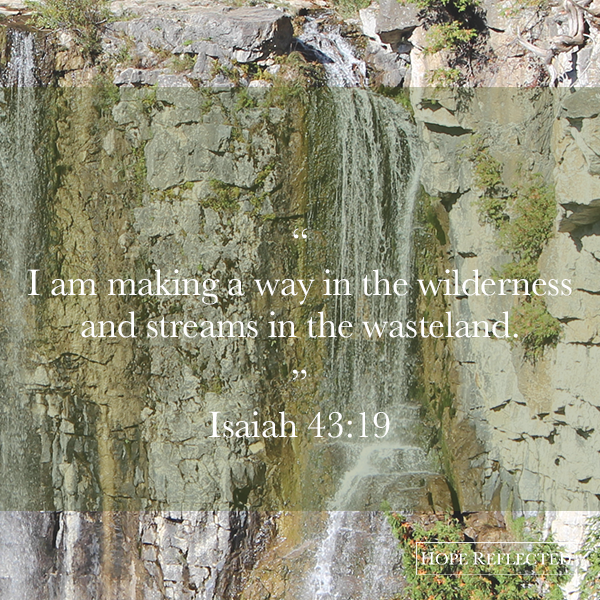 "See, I am doing a new thing! Now it springs up; do you not perceive it? I am making a way in the wilderness and streams in the wasteland." Isaiah 43:19
The beginning of a new year and a new week is a great time to draw encouragement from God's Word. Take some time to read about God's promises in Scripture so you can face this week with His strength.
If you are feeling defeated, overwhelmed, or without hope, take heart! When you make the choice to trust God, you will see that He does things that are beyond anything you can ask or think!
Isaiah 43:19 says, "See, I am doing a new thing! Now it springs up; do you not perceive it? I am making a way in the wilderness and streams in the wasteland."
Whatever wilderness you're facing, and whatever wasteland you find yourself in, put your trust in the One Who is bigger than any obstacle or problem you face!
"See, I am doing a new thing! Now it springs up; do you not perceive it? I am making a way in the wilderness and streams in the wasteland." Isaiah 43:19