Written by H, Posted in Christian Living, Wednesday Wisdom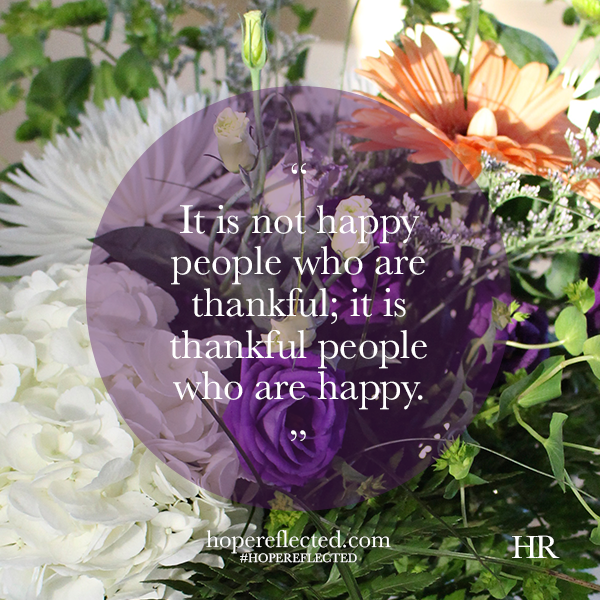 "It is not happy people who are thankful; it is thankful people who are happy."
Sometimes it seems that people have this misconception that happy people are the ones who give thanks and practice an attitude of gratitude. Really though, it's the reverse; people who practice an attitude of gratitude are the happy ones.
Take a few minutes today to count your blessings, and you'll be surprised at how the day starts to look up.
I love this verse, found in Lamentations 3:22-23, "It is of the LORD's mercies that we are not consumed, because his compassions fail not. They are new every morning: great is thy faithfulness."
God's mercies are new every morning and His faithfulness is great. Remember to take time to acknowledge everything He's blessed you with. Take time to give thanks, to acknowledge all the blessings in our lives and the kind acts of others.
If you're in the practice of keeping a journal, remember to note even the little things that happen in your life that make a difference. When you look back over your gratitude journal, you'll be encouraged at the Lord's goodness and provision in your life!
"It is not happy people who are thankful; it is thankful people who are happy."