Written by H, Posted in Christian Living, Encouragement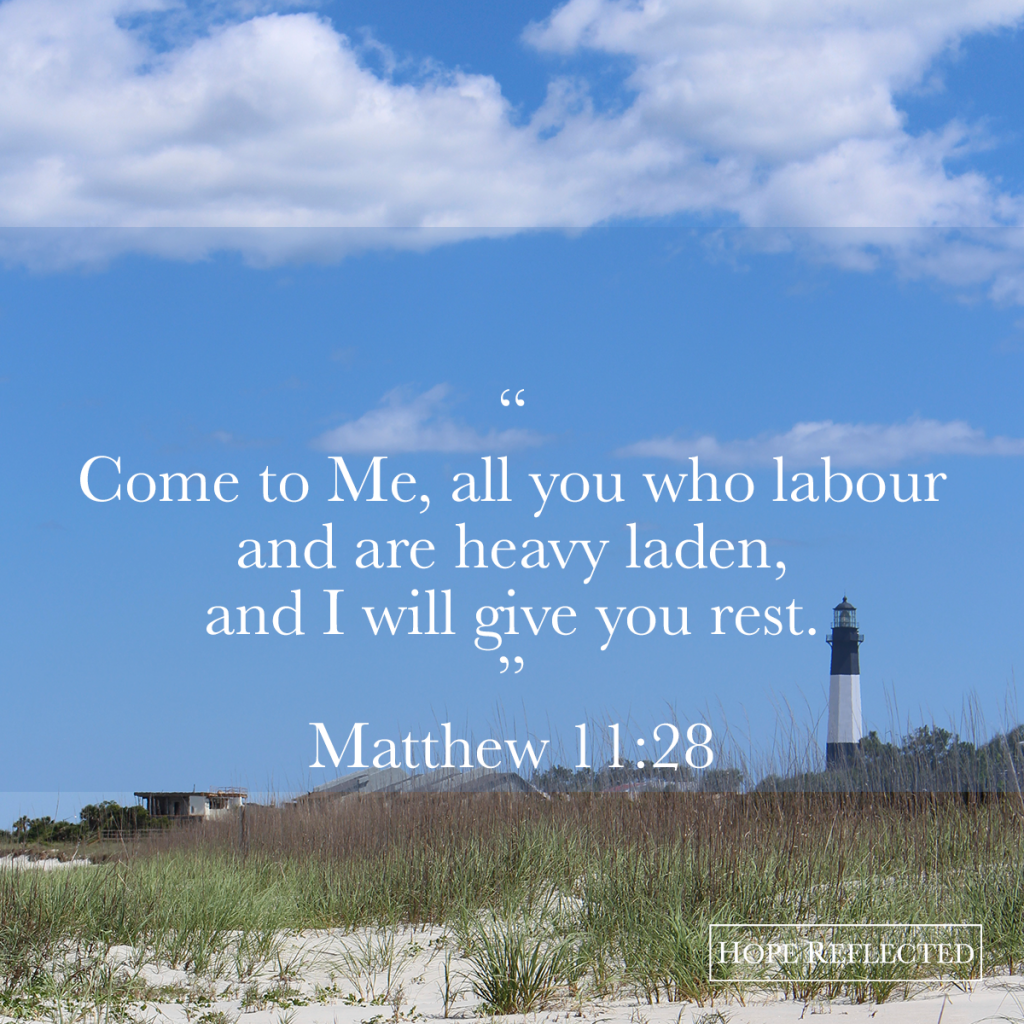 "Come to Me, all you who labour and are heavy laden, and I will give you rest." Matthew 11:28
You know how sometimes Monday morning can roll around and you wonder how on earth you're going to make it through another week?
More often than not, it seems that each of us has too much going on, that we're always running from place to place, just trying to get things done. While we're busy being busy, it can be so easy to forget that there is One who sees all and knows all. Jesus said in Matthew 11:28, "Come to Me, all you who labour and are heavy laden, and I will give you rest." There is no rest like the rest that Christ provides. There is no peace apart from Him.
You may recall in Isaiah 40:31 we are promised that "those who wait on the LORD shall renew their strength; they shall mount up with wings like eagles, they shall run and not be weary, they shall walk and not faint."
A.W. Tozer once said, "Sometimes when we get overwhelmed, we forget how big God is." No matter how much is going on this week, or how many tasks you have on your to-do list, fix your eyes on our Lord Jesus Christ, and He will give you rest.
"Come to Me, all you who labour and are heavy laden, and I will give you rest." Matthew 11:28