Written by H, Posted in Christian Living, Published Work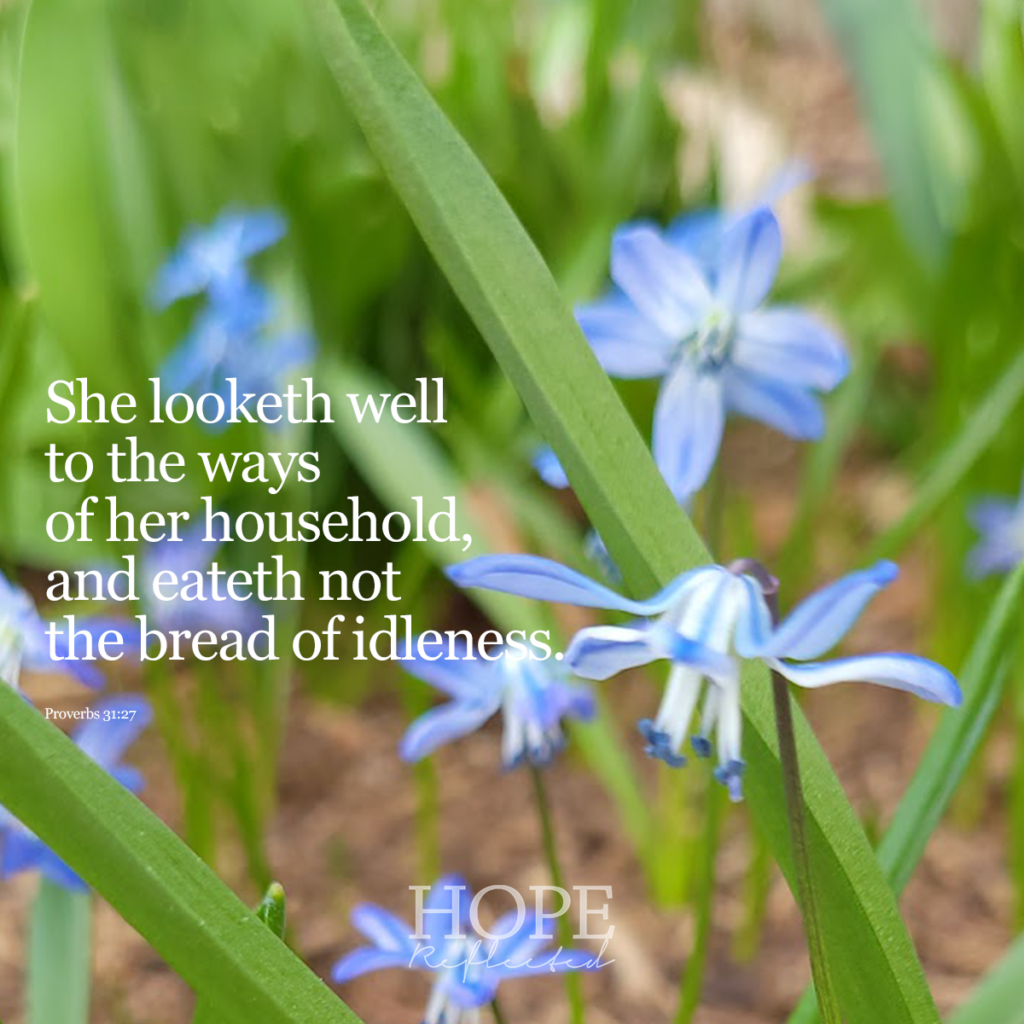 When we think of mothers, Ruth isn't usually the first mom who comes to mind.
We don't know much about Ruth's history previous to her being married to one of Naomi's sons, but we do know that Ruth's mother-in-law, Naomi, had a great influence in Ruth's life. Naomi's influence was so great that when Ruth's husband died, rather than return to her own family, Ruth chose to stay with her mother-in-law. 
Ruth was diligent, hard-working, and not afraid to get her hands dirty.
When describing the virtuous woman, Proverbs 31:13 says that "She seeketh wool, and flax, and worketh willingly with her hands." Ruth said to Naomi, "Let me now go to the field, and glean ears of corn after him in whose sight I shall find grace." (Ruth 2:2). Because of the Levitical law, ever year farmers in Israel left some of the grain in their fields for the poor to gather. Ruth took part in this program, to provide food for herself and Naomi.
Ruth also demonstrated a spirit of selflessness.
Ruth dedicated her life to serving her mother-in-law, Naomi. "She looketh well to the ways of her household, and eateth not the bread of idleness." (Proverbs 31:27). Ruth looked after her household and put the needs of another before her own. We read in Ruth's history that "she happened on a part of the field belonging unto Boaz," (Ruth 2:3). Ruth's coming to Boaz's field wasn't something that happened by chance; it was God who guided her there. Because of Ruth's willingness to work and to live a life of service to someone else, God worked in her life and blessed her in a great way.
Further, Ruth demonstrated wisdom.
"She openeth her mouth with wisdom; and in her tongue is the law of kindness." (Proverbs 31:26). In Ruth 2:7, we read that Ruth asked permission to glean and gather in the fields. She said, "I pray you, let me glean and gather after the reapers among the sheaves:" (Ruth 2:7). As part of the Levitical law, Ruth didn't have to ask permission to glean and gather, but out of respect, she did.
Ruth cared about a job well done.
Ruth provides an example of a woman who not only worked hard, but cared about a job well done. "She perceiveth that her merchandise is good: her candle goeth not out by night." (Proverbs 31:18). Ruth didn't know that she was being watched as she gleaned and gathered, but the quality of her work was observed by the reapers' supervisor, and reported to Boaz, the owner of the field. He was impressed. Because Ruth cared about the quality of her work, God used her to make an impression on the people around her. We never know who's watching how we live and how we work.
Ruth certainly wasn't born with all the advantages in life. We don't know who her mother was, but we do know that her mother-in-law had an incredible influence in her life, and was instrumental in the choices that led to Ruth being included as part of Jesus's genealogy.
Originally published as "An unlikely mother." Independent Plus. May 5, 2022: 5. Print. Web.