Written by H, Posted in Gardening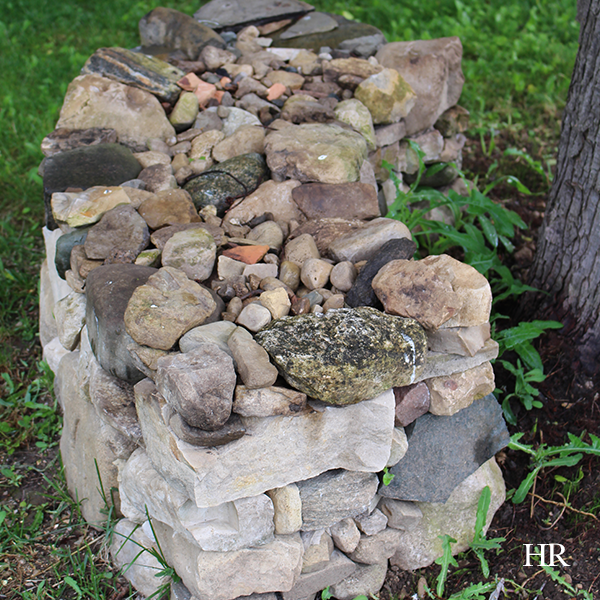 It's been a while since we provided an update on the DIY dry lay stone bench that Wes has been working on. [Side note: Please excuse the weeds; it's a work in progress, folks!] Last weekend, Wes was able to bring the project even further along, and we're at a point now where we've got to decide how we'll cap the bench.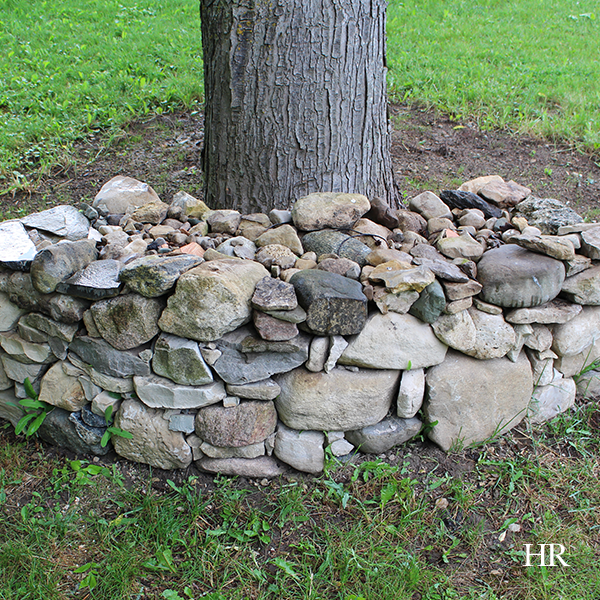 Our initial idea was to pour a concrete cap, however after some discussion and observation, — the wildlife in our yard seems to enjoy landing on the stone bench and using it as a favourite vantage point, — we're actually considering planting some grass or moss on top of our stone bench.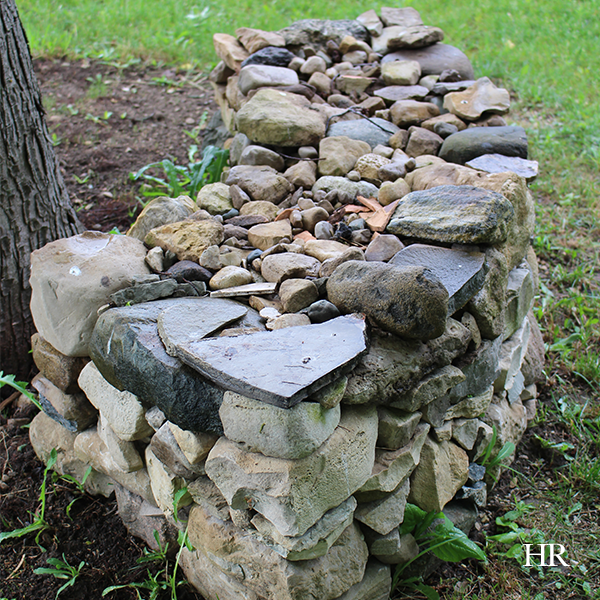 Wes's methodology behind using an earthy substance is that by growing grass on top, the grass will eventually go to seed and grow a new lawn base around the bench. If we plant moss, it would make an attractive and distinguished cushion for the top of our DIY dry lay stone bench.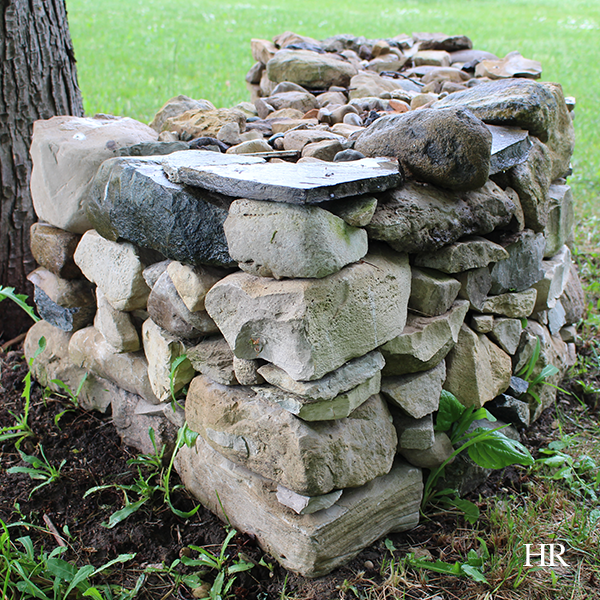 We've decided that this bench may only be for occasional human use, and more for the natural world to enjoy.
What are your thoughts? We've looked at a few European examples, which lend more to our latter idea. Would you cap our stone bench with concrete, grass, or moss?