Written by H, Posted in Christian Living, Encouragement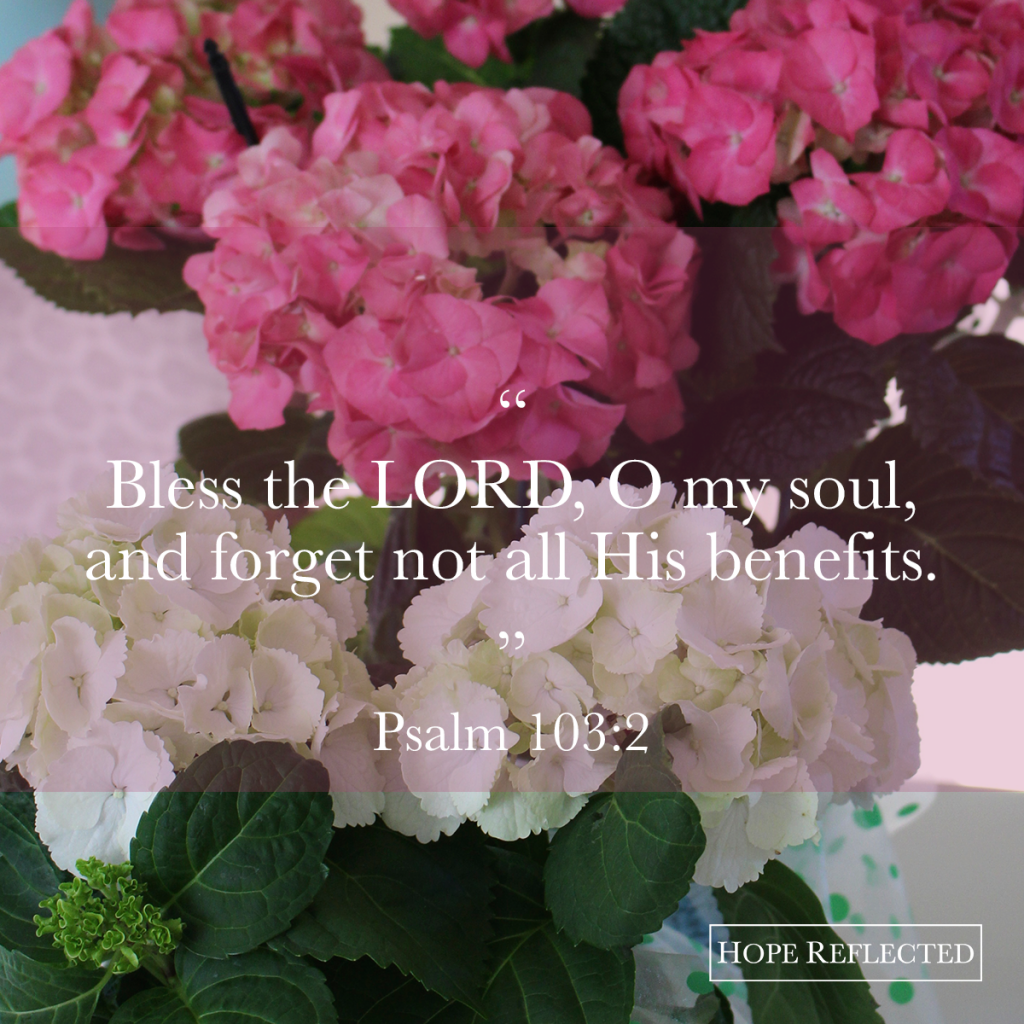 Bless the Lord, O my soul;
And all that is within me, bless His holy name!
Bless the Lord, O my soul,
And forget not all His benefits:
Who forgives all your iniquities,
Who heals all your diseases,
Who redeems your life from destruction,
Who crowns you with lovingkindness and tender mercies,
Who satisfies your mouth with good things,
So that your youth is renewed like the eagle's.

(Psalm 103: 2-5)
One of my favourite Psalms, Psalm 103, was written by David and is a twenty-two verse song of praise for the LORD's mercies. One of my favourite parts of this psalm is in verse two, when David says, "Bless the LORD, O my soul, and forget not all His benefits."
Forget not all His benefits.
It is so easy to forget about God's blessings. More often than not, we're more apt to express momentary gratitude for God's blessings and then lapse back into our bad attitudes, when in reality we would do ourselves a great favour by consistently living an attitude of gratitude.
Consider the children of Israel, who we read about in Old Testament. They would frequently forget God's blessings, and spent forty years wandering in the wilderness as a result of their complaining and grumbling. What about us? We can get so caught up in our everyday challenges that we neglect to give God praise. We put our focus on what's going wrong and we forget to give attention to everything that's right. Imagine what would happen if we took every negative thought captive and focused on counting our blessings!
Forget not all His benefits!
Bless the Lord, O my soul,
And forget not all His benefits:

(Psalm 103:2)