Written by H, Posted in Christian Living, Wednesday Wisdom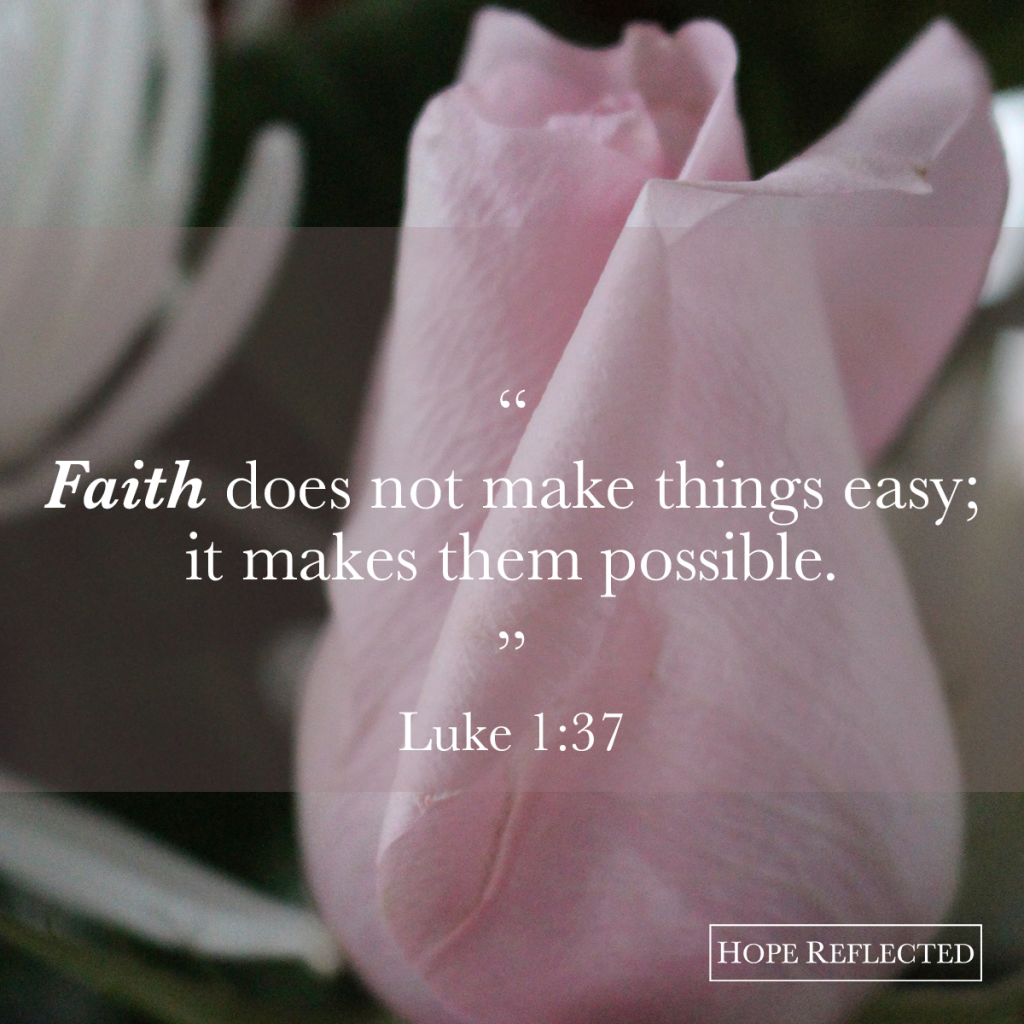 "Faith does not make things easy; it makes things possible." Luke 1:37
We know from reading the book of Hebrews that "Faith is the substance of things hoped for, the evidence of things not seen." (Hebrews 11:1)
Facts about faith:
Prayer, fellowship, and quality time in God's Word are the essentials of a strong faith.
Trust, assurance, confidence, and a firm foundation in Christ are the results of a strong faith.
Looking to strengthen your faith and your relationship with God? Get into His Word. Having a relationship with God doesn't always make things easy, but it makes them possible.
"Faith does not make things easy; it makes things possible." Luke 1:37