Written by H, Posted in Christian Living, Wednesday Wisdom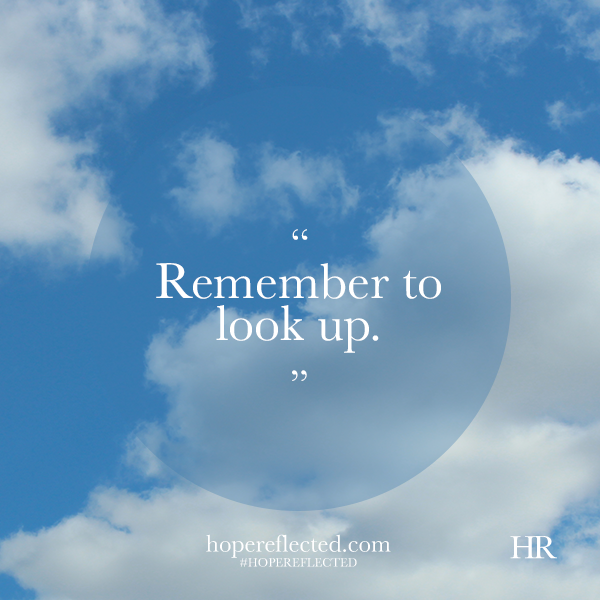 If you're constantly walking with your eyes on the ground, you're going to miss out on so much in life. Remember to look up; to take time to give thanks and count your blessings.
In today's edition of Wednesday Wisdom, I'm sharing some of my favourite Bible verses about the importance of remembering to look up.
Job 26:7 "He stretcheth out the north over the empty place, and hangeth the earth upon nothing."
Psalm 19:1 "The heavens declare the glory of God; and the firmament sheweth his handywork."
Psalm 36:5 "Thy mercy, O Lord, is in the heavens; and thy faithfulness reacheth unto the clouds."
Psalm 121:1 "I will lift up mine eyes unto the hills, from whence cometh my help. My help cometh from the LORD, which made heaven and earth."
Psalm 123:1 "Unto thee lift I up mine eyes, O thou that dwellest in the heavens."
Psalm 147:8 "Who covereth the heaven with clouds, who prepareth rain for the earth, who maketh grass to grow upon the mountains."
Isaiah 40:26 "Lift up your eyes on high, and behold who hath created these things, that bringeth out their host by number: he calleth them all by names by the greatness of his might, for that he is strong in power; not one faileth."
John 11:41 "And Jesus lifted up his eyes, and said, Father, I thank thee that thou hast heard me."