Written by H, Posted in Christian Living, Encouragement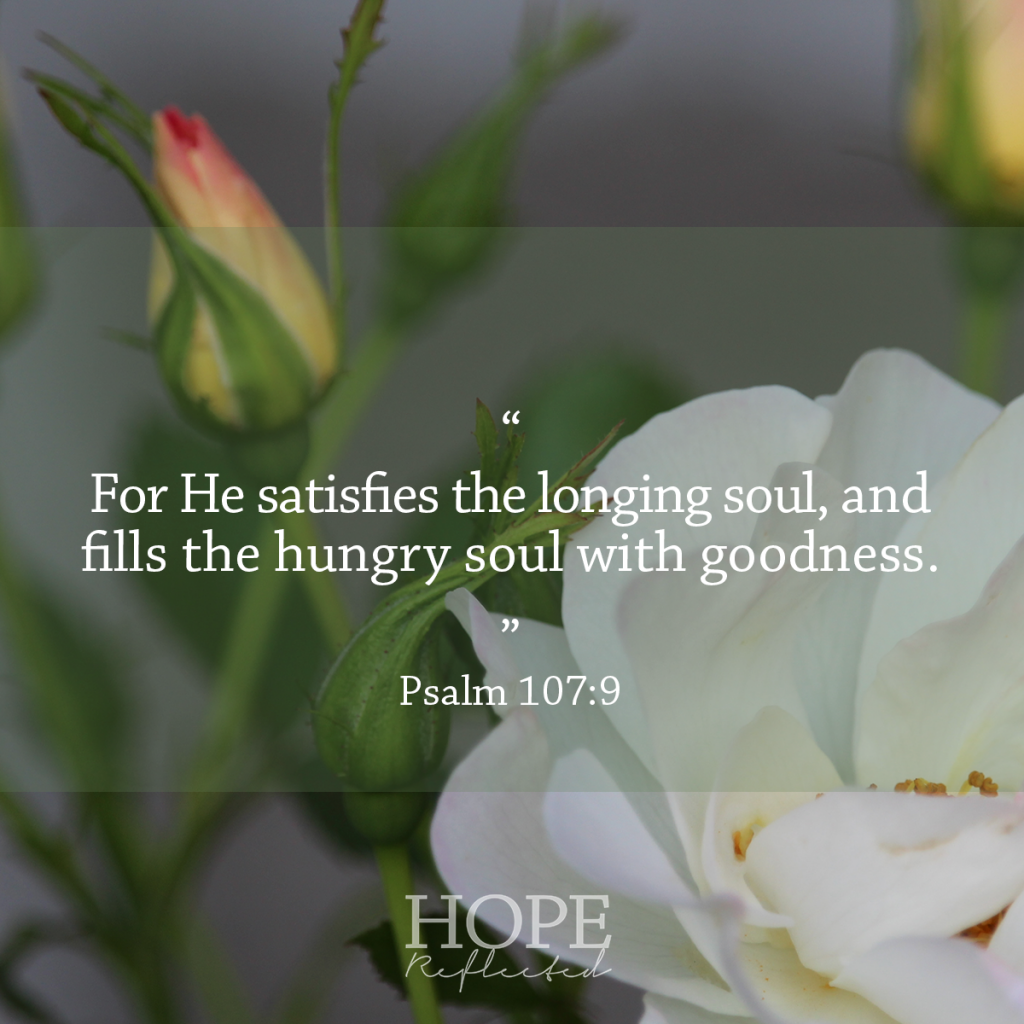 "For He satisfies the longing soul, and fills the hungry soul with goodness." (Psalm 107:9)
Contentment. You've likely heard the saying, "comparison is the thief of joy". Similarly, comparison is also the thief of contentment. It's not until you learn to love what you have that you'll learn to be content.
David wrote Psalm 107 as a prayer of thanksgiving to God. Thanksgiving is a huge key to contentment. I love Psalm 107:9, which reads: "For He satisfies the longing soul, and fills the hungry soul with goodness." You know that feeling of satisfaction when you're really thirsty, and you take a drink from a nice, tall glass of water? Or what about when you've working all day with little or no time to break for food, and you sit down to enjoy one of your favourite meals?
Having a relationship with God has a similar effect. Only God can satisfy the deepest longings of your soul, and only He can fill your hungry soul with goodness.
If you're looking for true contentment, consider these suggestions:
Keep your eyes on God
Give thanks, to God for all He's blessed you with, and to others when they impact your life
Don't compare yourself to others
Focus on the things that have eternal value rather than earthly value
The next time you catch yourself longing, look to God. Only He can satisfy the longing soul and fill the hungry soul with goodness. You'll only ever be truly content when you know the Lord as your Saviour.
"For He satisfies the longing soul, and fills the hungry soul with goodness." (Psalm 107:9)