Written by H, Posted in Christian Living, Encouragement
Set Your Heart to Seek the Lord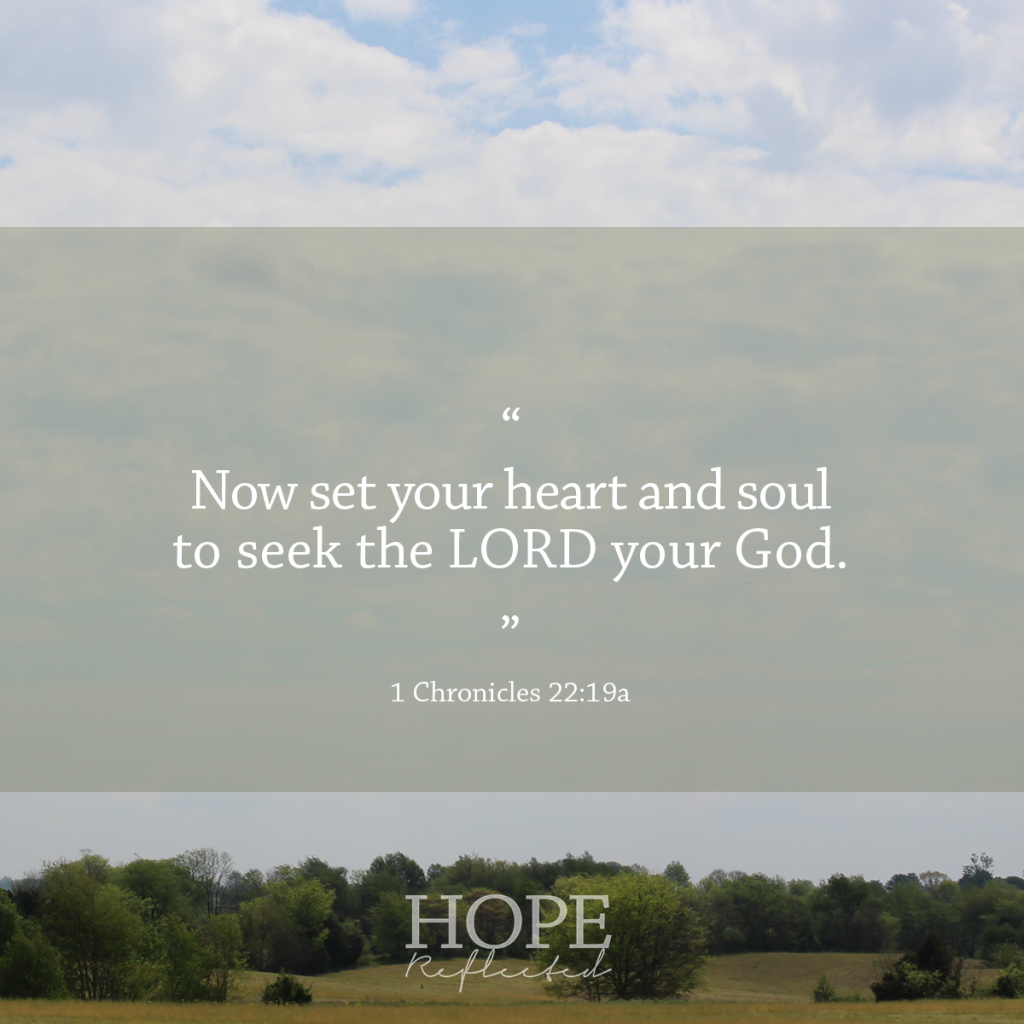 "Now set your heart and your soul to seek the LORD your God; arise therefore, and build ye the sanctuary of the LORD God, to bring the ark of the covenant of the LORD, and the holy vessels of God, into the house that is to be built to the name of the LORD." 1 Chronicles 22:19
The beginning of a new year is always a good time to reset and regroup, and to reconsider our priorities. The best way to do this is to set your heart to seek the Lord, and to purpose in your heart to keep your eyes on Him.
How do we set our hearts to seek the Lord? Make Him a priority! Choose a time each day that's set apart for Him. Communicate with Him throughout your day. Join a church with solid, Biblical teaching. Pray. Keep a prayer journal.
Happy New Year! May each of us set our hearts to seek the LORD first.