Written by H, Posted in Christian Living, Published Work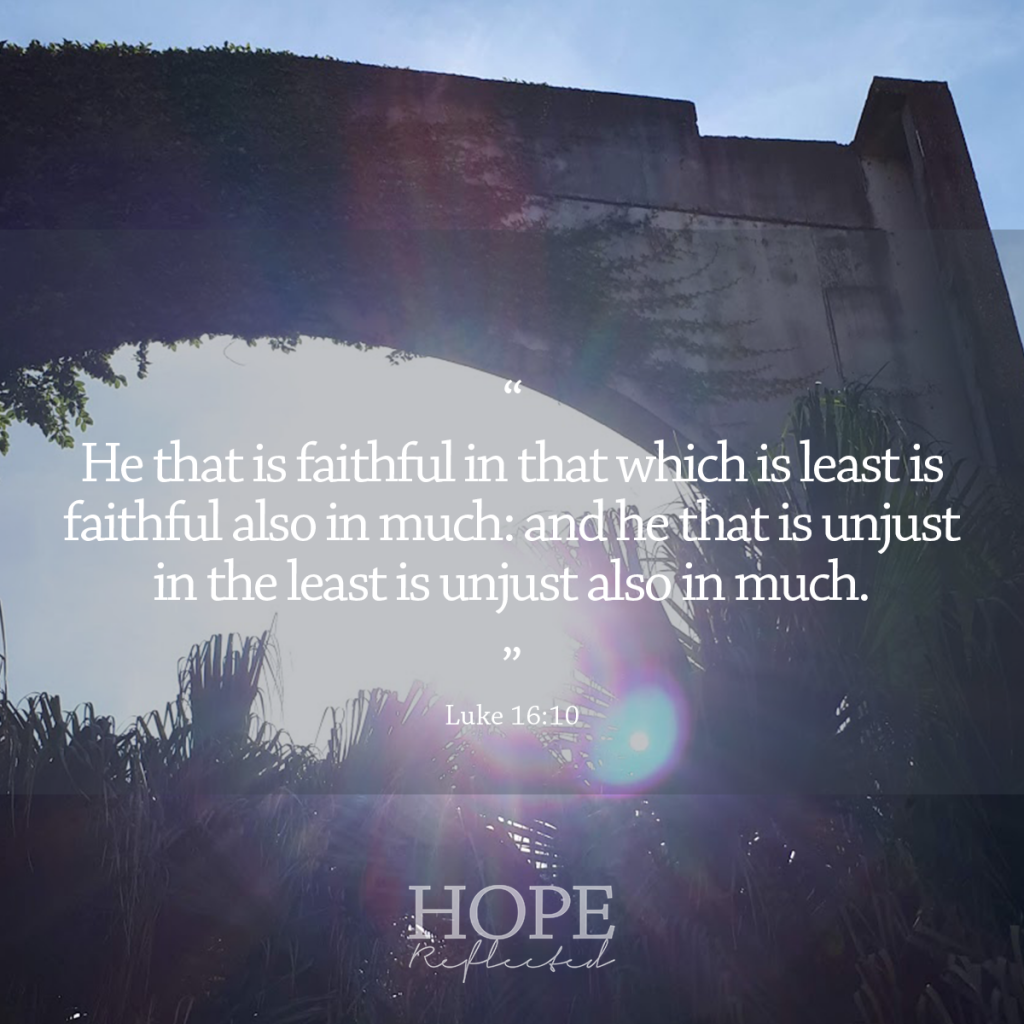 Don't underestimate the significance of small things
"Remember a small light will do a great deal when it is in a very dark place," D.L. Moody once said. Don't underestimate the significance of small things.
By the simple act of holding up his hands, Moses helped lead the Israelites to victory (Exodus 17:11). With the jawbone of a donkey, Samson killed one thousand Philistines and protected his people (Judges 15:16). Using a piece of scarlet cord, Rahab preserved her entire family from certain death (Joshua 2:18). By tithing two mites, the poor widow gave all that she had (Mark 12:42-44). By following a star, the wise men found Jesus (Matt. 2:9). The Bible is filled with the significance of small things, seemingly random things that don't strike us as that important – until God uses them for His glory. "If ye have faith as a grain of mustard seed," said Jesus, "ye shall say unto this mountain, Remove hence to yonder place; and it shall remove; and nothing shall be impossible unto you." (Matt. 17:20) All we need is faith that He is Who He says He is, and that He will do as He promises.
Faith as a grain of mustard seed
Speaking of small things, faith as a grain of mustard seed can be found along the narrow way, by the straight gate. Why is the way narrow, and why is the gate straight? If we think about it, the narrow way is not the popular route. People are always striving for more, trying to do something bigger and better, living large and getting ahead, making it to the top, looking out not for others but for self interests, self care, and success. Our Lord is the exact opposite of all that. Our Lord is all about the significance of small things, and that is how He lived His life here on earth. He was a true minimalist. He had no home, He looked out for others not so He could get ahead, but so He could get to the Cross. He became small and humbled Himself, and in doing so gave us the greatest gift we could ever receive: Eternal life in Him.
We must be faithful in the few
"He that is faithful in that which is least is faithful also in much: and he that is unjust in the least is unjust also in much." (Luke 16:10) If we aren't willing to serve in the small things, what makes us think that God will use us in big ways? To hear His, "Well done, thou good and faithful servant," we must be faithful in the few and see the significance of small things. When our initial thought is that something's too small to consider or to insignificant to make a difference, remember our Lord, Whose eye is always on the small things, even the sparrow: "Are not five sparrows sold for two farthings, and not one of them is forgotten before God? But even the very hairs of your head are all numbered. Fear not therefore: ye are of more value than many sparrows." (Luke 12:6-7)
Originally published as "The Significance of Small Things." Minto Express, Independent Plus, Arthur Enterprise-News, Mount Forest Confederate, Walkerton Herald-Times. September 26, 2019: 6. Print. Web.