Written by H, Posted in Christian Living, Published Work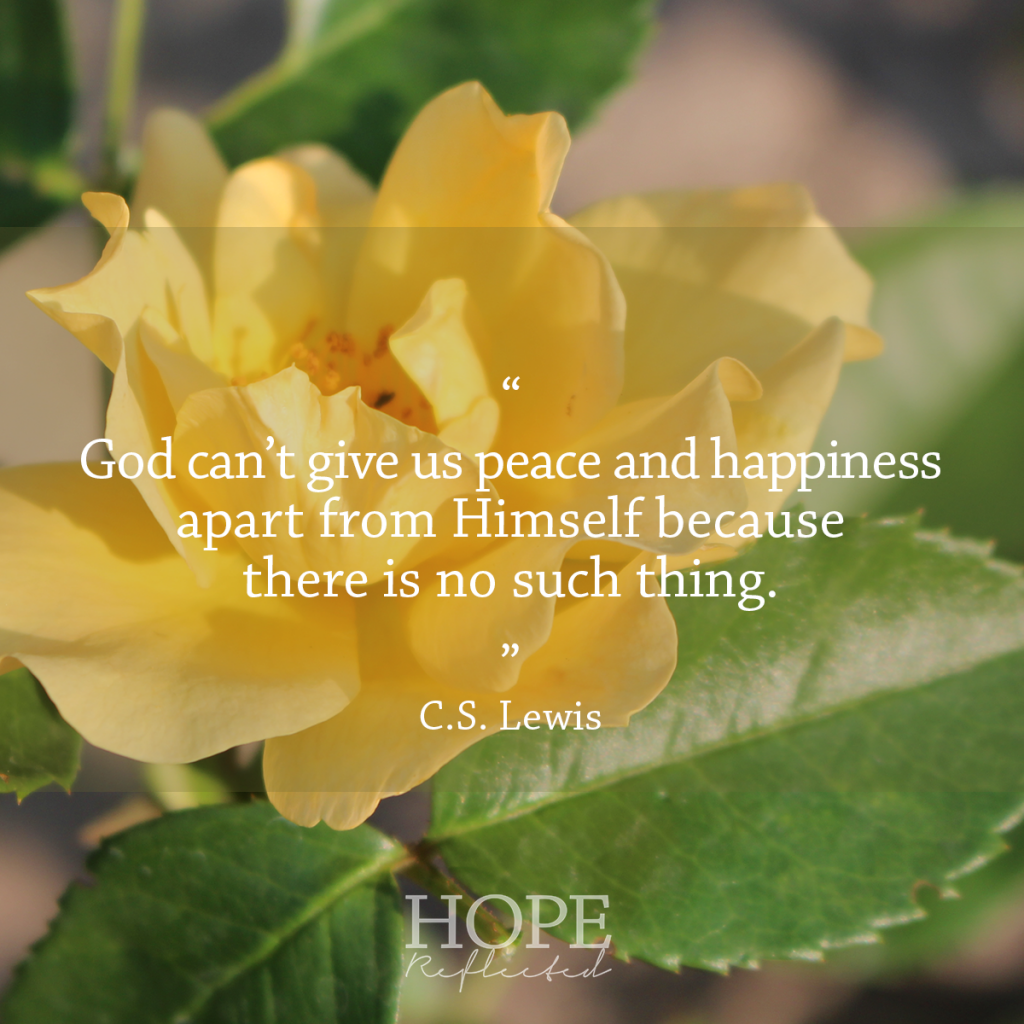 Seek Peace, and Pursue It
"Depart from evil, and do good; seek peace, and pursue it." (Psalm 34:14)
Seek peace, and pursue it. You can read through your Bible time and time again, and one of precious things about God's Word is that there is always something new there to learn, or a new time to learn something you may have heard hundreds of times over.
The word pursue is a verb, and to pursue something means to actively chase after it, to follow it, or to seek it out. "Seek peace, and pursue it," we're told in Psalm 34:14. Peace is something that we are to actively chase after, to follow, and to seek out. Peace, that freedom that we all so long for, is not something that will just show up in our lives; we need to actively seek peace out, to chase peace, to follow peace.
In some ways, it makes sense. There are so many people running down paths of yoga, minimalism, meditation, and "religion," chasing after some illusive idea of peace. They're seeking after something. Narrow is the way where true peace is found, however. There's only one true peace, as C.S. Lewis said, "God can't give us peace and happiness apart from Himself because there is no such thing." If you don't believe it, you've likely never given God a chance. As our Lord said in John 14:27, "Peace I leave with you, My peace I give to you; not as the world gives do I give to you. Let not your heart be troubled, neither let it be afraid."
Seek peace, and pursue it. When we have true peace in God, we'll also discover that there are other areas where we can pursue peace here on earth.
Pursue peace in your relationships. "Follow peace with all men…." (Hebrews 12:14) How often are we guilty of pretending or harbouring the things that bother us, rather than pursuing peace in our relationships? Sometimes pursuing peace means dealing with the difficult and uncomfortable topics so we can cross that bridge and get to the other side. Acknowledging hurts and offenses is often one of the most difficult topics to raise, but the alternative is a life spent bottling up and burying emotions, and we all know how that turns out. Colossians 3:13 instructs us to, "bear with each other and forgive one another if any of you has a grievance against another."
Pursue peace in your work. "Wherefore, beloved, seeing that ye look for such things, be diligent that ye may be found of him in peace…." (2 Peter 3:14) We're called to work diligently as unto the Lord, and sometimes the workplace is a place where we neglect to pursue peace. Maybe you always have to be right. Maybe you want to take matters into your own hands and prove that person wrong. Perhaps your co-workers talk about you behind your back. Regardless of your work environment, pursuing peace is just as relevant at work as it is at home. Pursuing peace doesn't mean that things will always be easy, however it is the right thing to do. Matthew 5:9 says that, "Blessed are the peacemakers, for they shall be called children of God." It could mean holding your tongue. It may mean letting someone else take the glory for your idea. It may mean showing grace even though others don't treat you kindly. To pursue peace in your work, remember that the Lord knows.
Pursue peace in your spirit. "Thou wilt keep him in perfect peace, whose mind is stayed on thee, because he trusteth in thee." (Isaiah 26:3) How do you pursue peace in your spirit? Philippians 4:6-7 gives us some great guidance on the topic: "Be careful for nothing; but in every thing by prayer and supplication with thanksgiving let your requests be made known unto God. And the peace of God, which passeth all understanding, shall keep your hearts and minds through Christ Jesus." Peace for your spirit is possible when you commit your anxieties, fears, and worries to the Lord. Peace is possible when you take your praises and requests to God. Peace is possible when you remember to give thanks to God.
Pursuing peace. There's only one way to have true peace, and that's when you have a relationship with the Lord. 1 Peter 3:10-11 says, "For he that will love life, and see good days, let him refrain his tongue from evil, and his lips that they speak no guile; let him eschew evil, and do good, let him seek peace, and ensue it." As C.S. Lewis said, "If you want to get warm, you must stand near the fire; if you want to get wet, you must get into the water. If you want joy, power, peace, eternal life, you must get close to, or even into, the thing that has them."
Originally published as "Seek Peace and Pursue It." Minto Express, Independent Plus, Arthur Enterprise-News, Mount Forest Confederate. March 22, 2018: 6. Print. Web.