Written by H, Posted in Christian Living, Published Work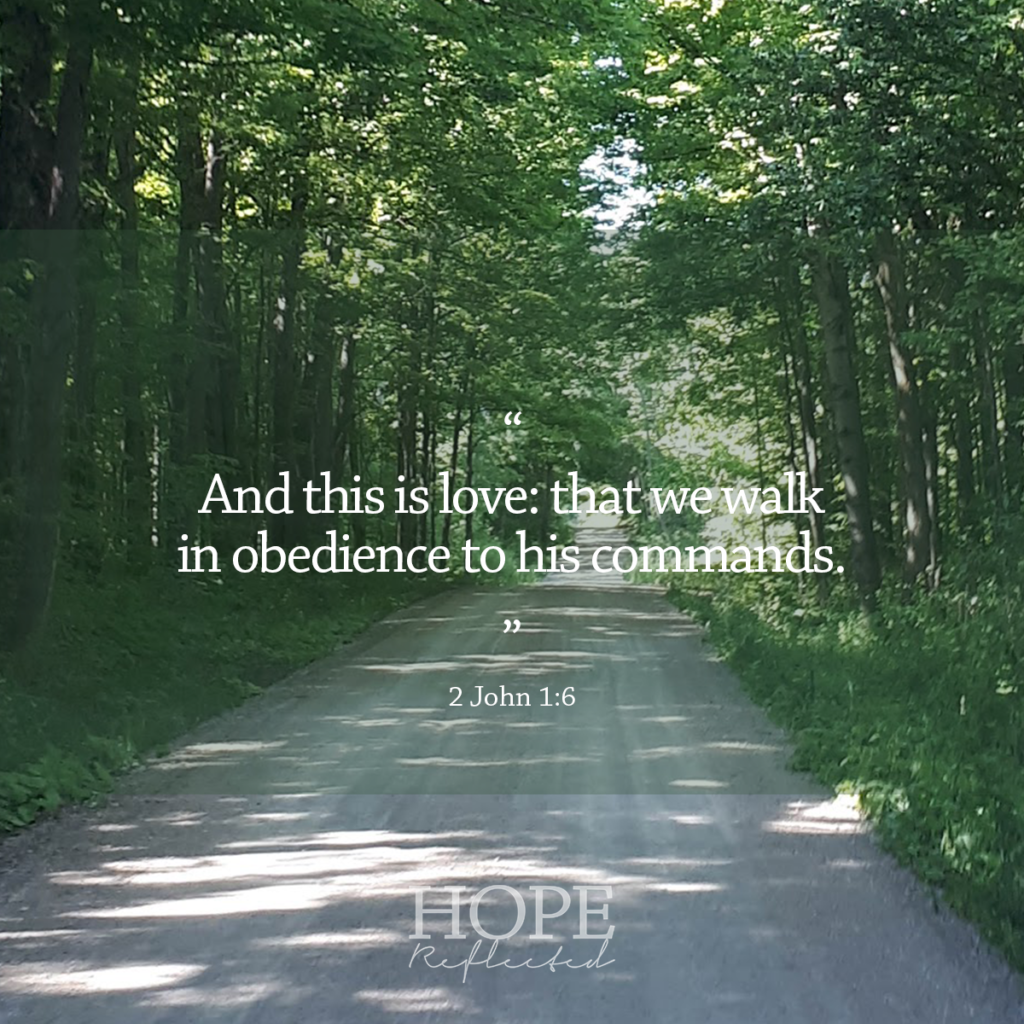 "To have Faith in Christ means, of course, trying to do all that He says. There would be no sense in saying you trusted a person if you would not take his advice."

C.S. Lewis, Mere Christianity
How often do we get caught up in the lip service of Christianity, forgetting the fundamental importance of the actions of our faith. Our obedience to God is the biggest, truest expression of our love for God. "If ye love me, keep my commandments," is what Jesus instructed us (John 14:15).
Why do we so often do the opposite, or delay in our obedience to God? We wait for a sign, we put Him off, and we neglect to realize that even delayed obedience is actually disobedience. "Know ye not, that to whom ye yield yourselves servants to obey, his servants ye are to whom ye obey;" Paul asked the Romans in his epistle to them, "whether of sin unto death, or of obedience unto righteousness?" (6:16). We become the slaves of whatever we choose to obey. Perhaps we don't even realize that we're being disobedient when we choose greed, jealousy, hate, bitterness, selfishness, worry, doubt, fear. Don't be deceived; these all make wicked masters.
Obedience requires a change in behaviour
We need to turn our bad behaviours around. When we find ourselves doubting how we'll get through something, may we remember: God says He will make a way for us, and make no mistake about it, what God says, He will do. "Behold, I will do a new thing; now it shall spring forth; shall ye not know it? I will even make a way in the wilderness, and rivers in the desert." (Isaiah 43:19). Nothing is impossible for Him!
When we're being hasty, losing patience, and rushing, may we recall: God calls us to "rest in him and wait patiently for him," (Psalm 37:7). His thoughts are above our thoughts, His ways are above our ways (Isaiah 55), and His timing is perfect. He is not trying to shortchange us, He is not going to let us miss out, rather God wants His best for us. "The LORD is good unto them that wait for him, to the soul that seeketh him. It is good that a man should both hope and quietly wait for the salvation of the LORD." (Lamentations 3:25-26).
Walking in obedience requires perseverance
When we want to give up because it seems a better solution than going through, may we retain: God says that He will fight for us. "The LORD shall fight for you, and ye shall hold your peace." (Exodus 14:14). He will not fail us; He will not forsake us (Deut. 31:6). He has promised that, "no weapon that is formed against thee shall prosper; and every tongue that shall rise against thee in judgment thou shalt condemn." (Isaiah 54:17).
We can only walk in love when we're walking in obedience. "And this is love: that we walk in obedience to his commands. As you have heard from the beginning, his command is that you walk in love." (2 John 1:6).
Interested in learning more about walking in obedience? Check out these articles about obedience to God.
Originally published as "Walking in obedience." Independent Plus. April 30, 2020: 5. Print. Web.