Written by H, Posted in Christian Living, Published Work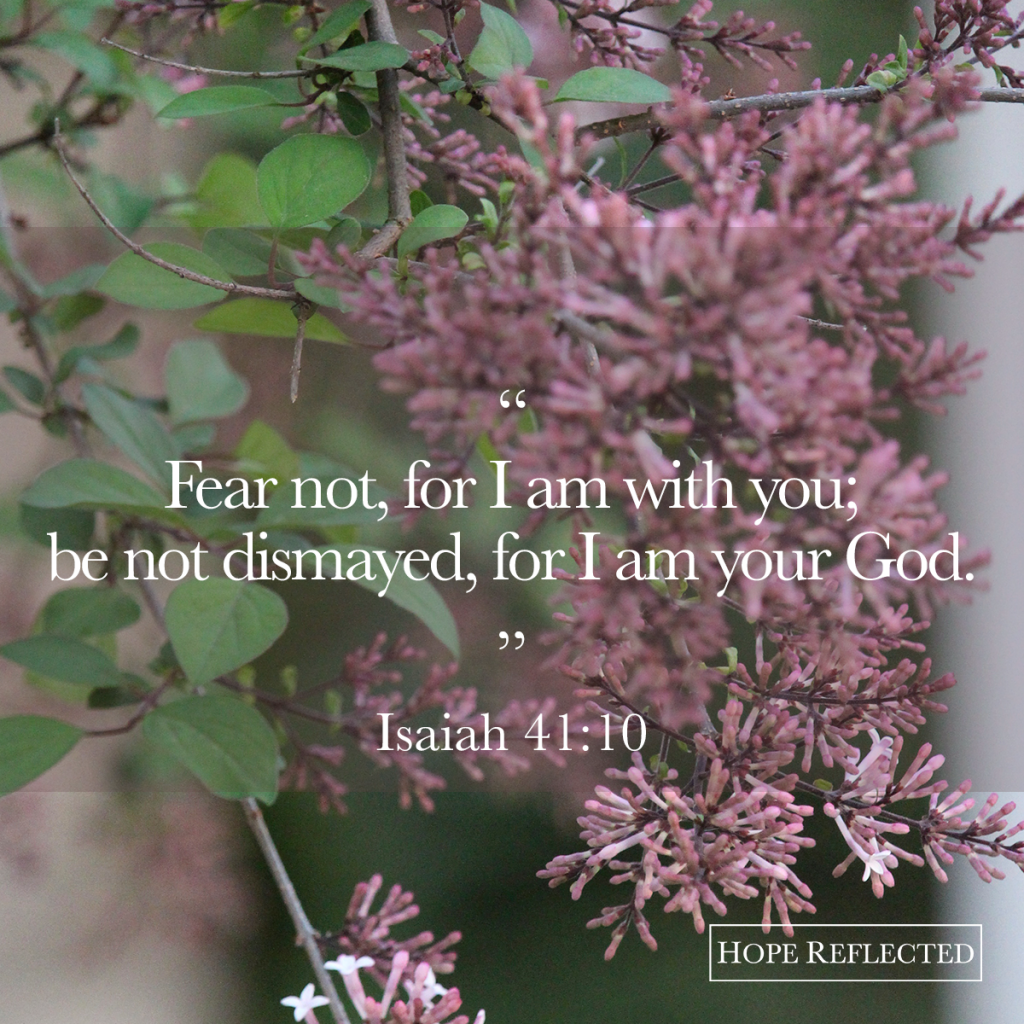 What to do in the face of fear
In Psalm 56:3, David says "Whenever I am afraid, I will trust in You." Note that he doesn't say "If I'm afraid," he says, "Whenever I am afraid." Fear is a natural part of life. It would be completely fake for someone to say that they've never been afraid and that they don't fear anything. Fear is normal. How we react to fear is what is truly important.
Three things to do in the face of fear:
Face your fears. "Though an army encamp against me, my heart shall not fear; though war arise against me, yet I will be confident." Psalm 27:3 Eleanor Roosevelt once said to "Do one thing every day that scares you." That quote has always resonated with me, because I'm a big believer that we gain confidence when we choose to face our fears and step outside of our comfort zone. Inaction breeds fear; action breeds confidence. In the face of fear, we should be confident. That's easy to say when the skies are sunny and the going's good. However, even when the rain is pouring and the road gets rocky, we can be confident because we trust the Lord. We have an anchor that will hold in the stormiest of seas. "Say to those who are fearful-hearted, "Be strong, do not fear!" Behold, your God will come… He will come and save you."" (Isaiah 35:4)
Focus on the Lord, not on your fears. "Whenever I am afraid, I will trust in You. In God (I will praise His word), in God I have put my trust; I will not fear. What can flesh do to me?" (Psalm 56:3-4) In this verse, David references trusting the Lord not once, but twice. He also references praising God's Word. It's important when we're afraid to put our focus on the Lord, not on our fears. Claim a verse, or two, or three (Psalm 56:3 is a good one!) that you can recite in times when you're afraid. Instead of putting energy into your fear, in those times turn it around and praise the Lord, tell Him of all the things and people for which you're thankful.
Feed your faith and move forward. "Fear not, for I am with you; be not dismayed, for I am your God; I will strengthen you, Yes, I will help you, I will uphold you with My righteous right hand." (Isaiah 41:10) The words "Fear not" appear 365 times throughout the Bible. Isn't that incredible? That's encouragement for every day of the year! We are told in God's Word to "Fear not" and the only way we can do this is to trust God and rely on His strength (when we do, He promises to help us!). One of my favourite psalms is Psalm 18, where in the first two verses, David claims the Lord as his strength, not just once, but twice. In the face of fear, feed your faith by claiming God's promises and calling upon His awesome characteristics. Only God can help you move forward and advance in the face of fear.
Wherever you're at, remember that God is with you! All we have to do is call upon Him and He will hear us. God is omniscient (He knows everything), God is omnipresent (everywhere at the same time), and God is omnipotent (God is the Ultimate Power and can do ANYTHING). Don't be afraid of tomorrow; God is already there!
Originally published as "What to do in the face of fear." Minto Express, Independent Plus, Arthur Enterprise-News, Mount Forest Confederate. May 11, 2017: 7. Print. Web.