Written by H, Posted in Christian Living, Published Work, Uncategorized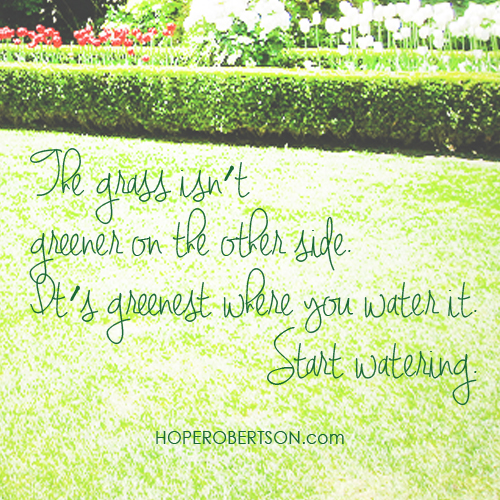 When we talk about habits, we tend to talk about bad habits. That being said, there are some really good habits we should all get in to and start practicing. I talk about five good habits in my Minto Express column this week.
Something I'm thankful for is having a core set of friends who share the same foundational beliefs, who challenge and exhort each other to live fully and count life's blessings. Recently, some of us have been making a more conscious effort to really jumpstart our joy. And it's working a little bit like exercise: When you have an accountability partner (or partners) who are into making effective, positive life changes, the changes are that much easier – and sometimes even fun – to implement.

Here are some habits that we should all develop and green light to positively impact our lives:

Be yourself. Judy Garland once said something along the lines of always being your best self, otherwise you'll end up being a second-rate version of someone else, and you'll never amount to your most truly awesome potential. I'm totally paraphrasing, but this is huge – not trying to be different on purpose, just being you.
Accept failures. Very difficult to put into practice. If I counted all the times I've failed or made a mistake… well, let's not go there. The point is, accept your failures, correct your actions, and continue to try. As Winston Churchill said, "Success is not final, failure is not fatal: It is the courage to continue that counts." Also, "Success consists of going from failure to failure without loss of enthusiasm."
Compete with yourself, not with others. The game of comparison and covetousness is a dangerous one. Learning to compete with myself and trying to be my best self every day is one way to avoid this. What's the old adage, "The grass isn't greener on the other side; it's greenest where you water it." So start watering.
Be real. A friend of mine shared this awesome calendar entry with me last week, which referred to speaking the truth in love. Wow. There are some difficult topics to discuss in this life, and addressing them with authenticity is key. Sure, authenticity can be arduous (and sometimes even awkward), but a few minutes of awkwardness is better than a lifetime of avoidance (or some other equally lame alternative)
Start living. Take it from the 14th Dalai Lama: "There are only two days in the year that nothing can be done. One is called yesterday, and the other is called tomorrow. So today is the right day to love, believe, do, and mostly live." BAM. That about sums it up. Don't put off to the morrow what you can do today. Sure, there are seasons when we have to practice patience, but always remember: Patience and procrastination are entirely different.

Wondering how to develop these positive habits and incorporate them into your life? One small step at a time, every day. "We are what we repeatedly do. Excellence, then, is not an act, but a habit." – Aristotle.
Robertson, Hope. "Some Habits Are Actually Good." Minto Express 12 March 2014: 5. Print.