Written by H, Posted in Christian Living, Published Work
In Ephesians 6, Christians are instructed to "take unto you the whole armour of God, that ye may be able to withstand in the evil day, and having done all to stand." (v. 13). We are not able to just throw on body armour and march into battle. In Biblical times, armour would have been first fitted and tried by whoever was wearing it into battle. A great example of this was David, who before fighting Goliath was dressed with Saul's armour. David took off the armour because he wasn't accustomed to wearing it. He was more comfortable going to battle wearing his own shepherd's dress and carrying his own staff rather than a sword.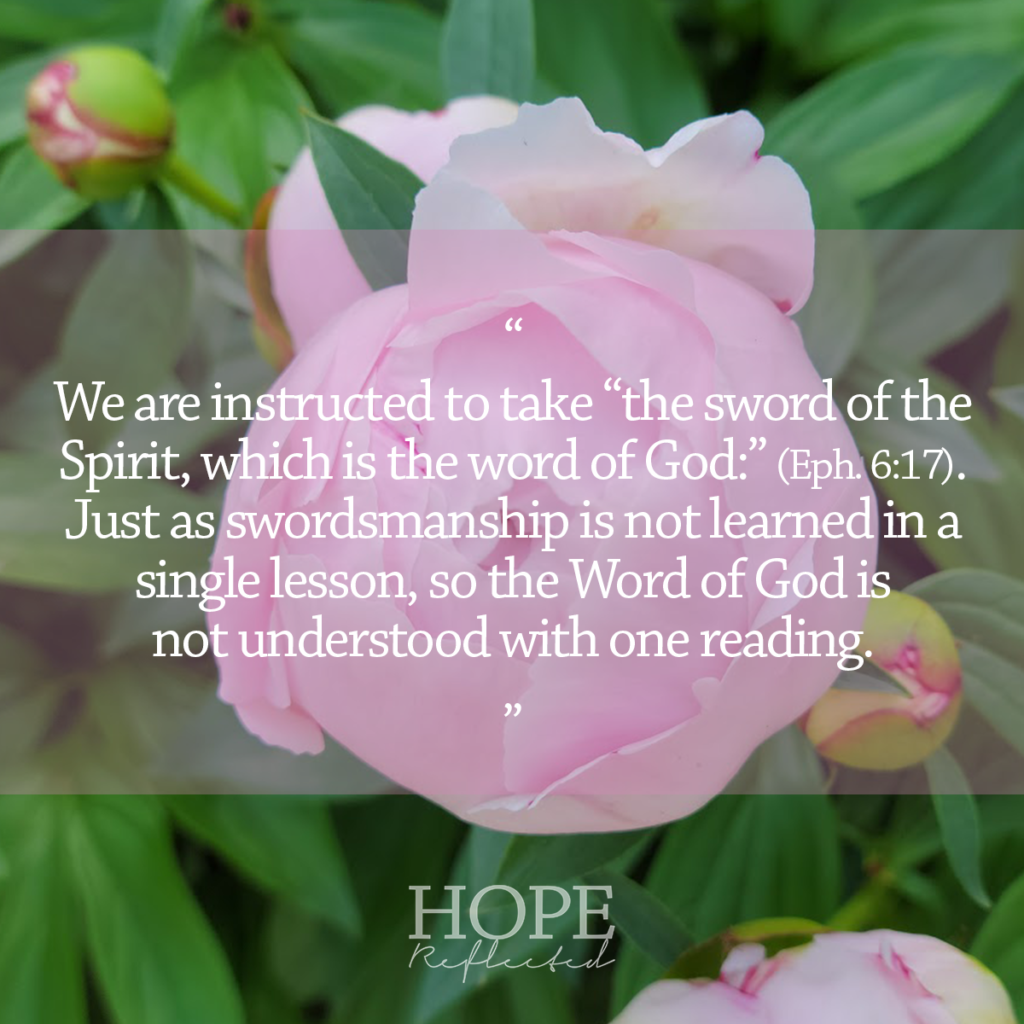 Meant to be read
Further in Ephesians 6, we are instructed to take "the sword of the Spirit, which is the word of God:" (v. 17). Just as swordsmanship is not learned in a single lesson, so the Word of God is not understood with merely one reading. The Bible, is meant to be read, re-read, and read through again.
We are halfway through the "new year", and many have already given up on whatever resolutions they may have started on January 1. Is daily devotional time one of these resolutions? Are we guilty of "giving up" on our reading because we find the reading too difficult, or we procrastinate for other activities that we deem more desirable? David wrote in Psalm 119 that he had "hidden your word in my heart that I might not sin against you." (v. 11). To hide God's Word in our hearts requires us to know and to memorize it, and we cannot know and memorize Scripture unless we are reading and hearing it consistently. If I didn't have a physical copy of the Bible, how many verses would I be able to recall to mind? The Bible is filled with encouraging promises and truths that are worth remembering, and it's a comfort to remind ourselves of these when we're in situations where we don't have the Bible near at hand.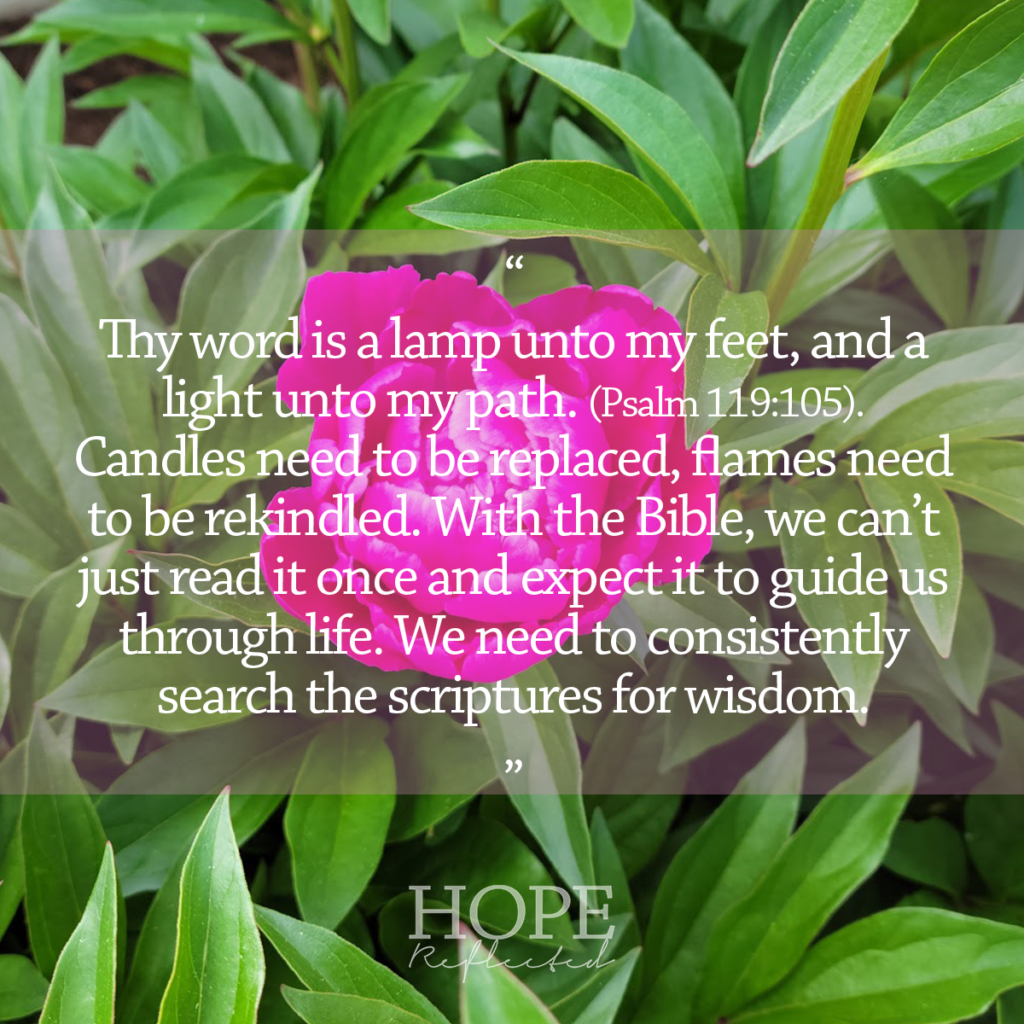 Consistently search the Scriptures
Further in Psalm 119, David wrote, "Thy word is a lamp unto my feet, and a light unto my path." (v. 105). Unlike the bright LED flashlights of today, lamps in Biblical times required lighting by flame. People weren't able to make an entire journey by lighting a lamp once. Candles would need to be replaced, flames would need to be rekindled. So it is with the Bible. We can't just read it once and expect that God's Word will guide us through life. We need to consistently search the Scriptures to find wisdom, to understand how we should properly respond to life's trials and troubles.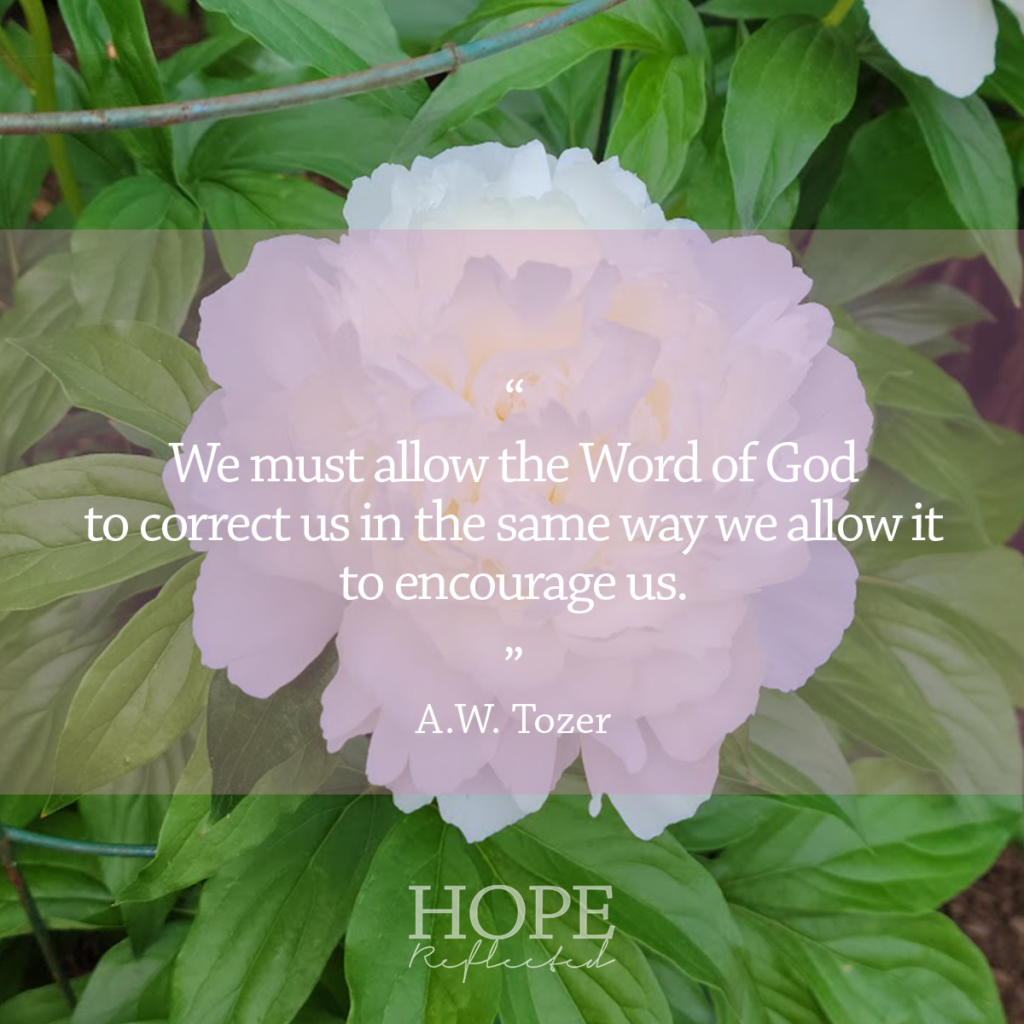 Beyond encouragement, we ought to look to God's Word to teach us as well. A.W. Tozer said, "we must allow the Word of God to correct us the same way we allow it to encourage us." Not only does the Bible encourage us, it's breathed out by God to teach, reprove, and train us as well (2 Tim. 3:16-17). "Visit many good books, but live in the Bible." (C.H. Spurgeon)
Originally published as "Sword of the Spirit." Independent Plus. January 28, 2021: 5. Print. Web.