Written by H, Posted in Christian Living, Published Work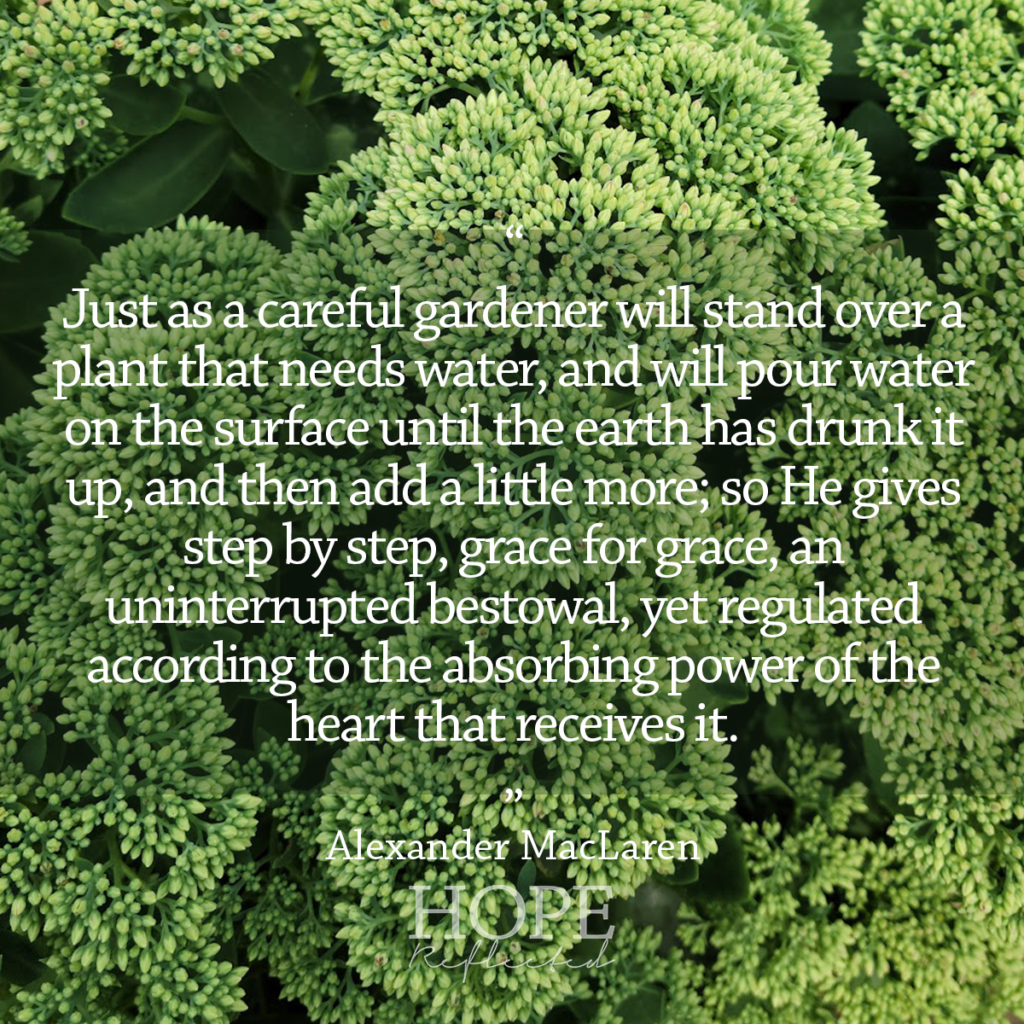 "And of his fullness have all we received, and grace for grace." (John 1:16)
Whether exercising, consuming too much salt, or working out in the heat of the summer, there are times when we get really thirsty for a glass of water. We drink until we're satisfied, or until we're thirsty again, and our bodies absorb all the water we need. Clean drinking water is important, and even more so is the body's ability to absorb water.
So what does any of this have to do with grace?
Just as absorption is an important aspect for our physical health, it's even more important when it comes to spiritual virtues. In his Expositions of Holy Scripture, Alexander MacLaren wrote that, "Just as a careful gardener will stand over a plant that needs water, and will pour the water on the surface until the earth has drunk it up, and then add a little more; so He gives step by step, grace for grace, an uninterrupted bestowal, yet regulated according to the absorbing power of the heart that receives it."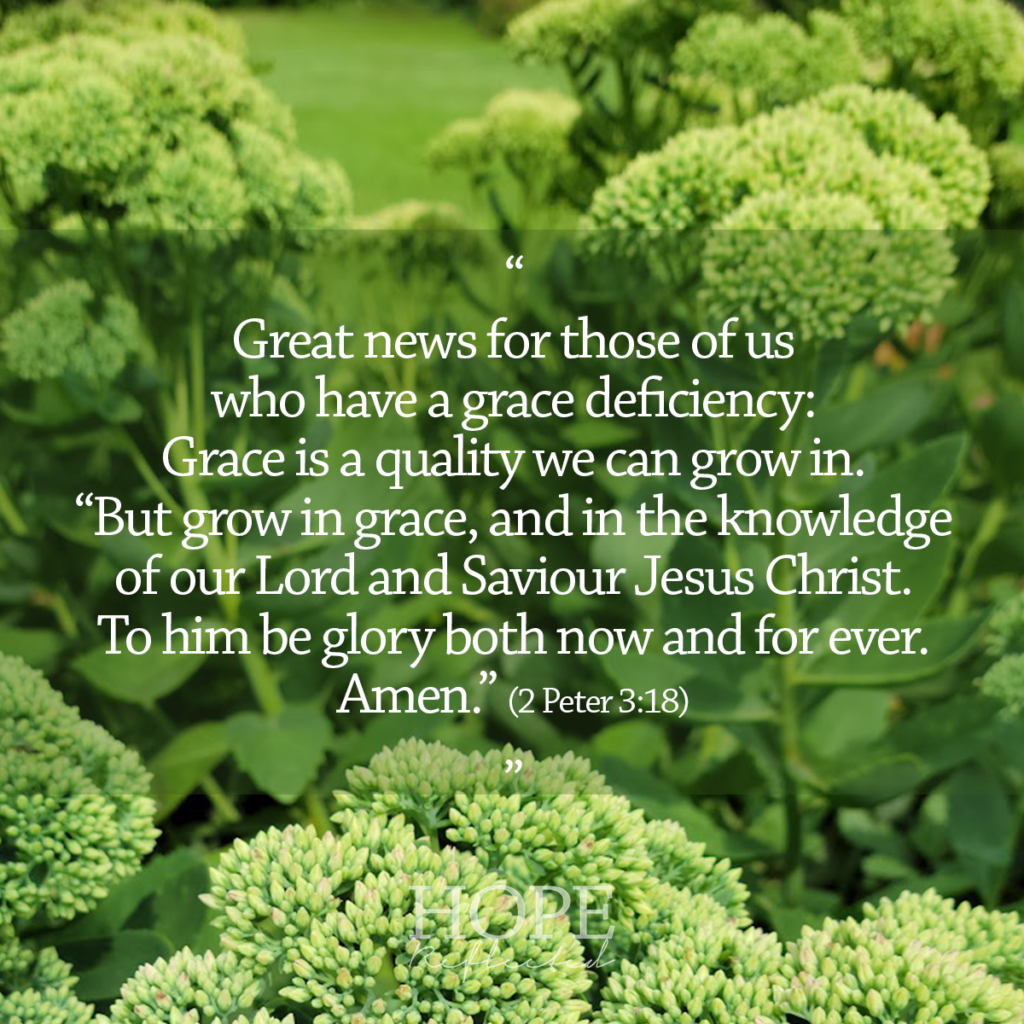 Grace is a quality that we can grow in
This is great news for those of us who have a grace deficiency! "But grow in grace," Peter encourages believers, "and in the knowledge of our Lord and Saviour Jesus Christ. To him be glory both now and for ever. Amen." (2 Peter 3:18). Earlier in 2 Peter, he writes that with growth comes fruitfulness (2 Peter 1:8). If we are ever feeling less than productive in our relationships with God and one another, we ought to do a check on the absorbing power of our heart. While our personal preference would have us do unto others as we think they deserve, we ought rather to give what is not deserved, just as God gives to us.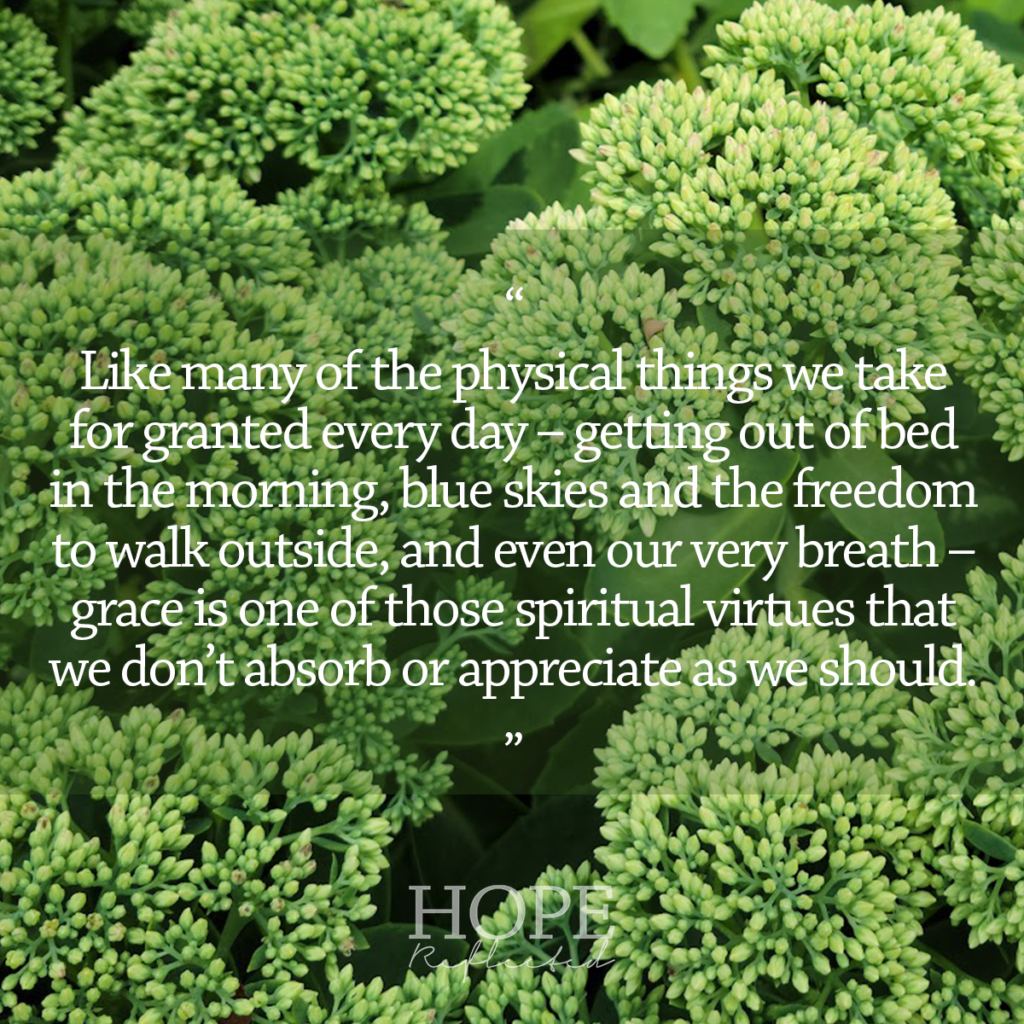 More great news about the gift of grace
More great news about the gift of grace is that it is something that we can abound in. To abound means not just to be full, but to be overflowing, not just to survive, but to thrive. Certainly this is not possible in and of ourselves – that would completely defeat the original purpose of grace – but overflowing grace is possible with God. "And God is able to make all grace abound toward you; that ye, always having all sufficiency in all things, may abound to every good work:" (2 Corinthians 9:8).
In order for us to abound in grace, we must be willing to give it away. As Matthew Henry said, "God gives not only enough for ourselves, but that also wherewith we may supply the wants of others, and this should be as seed to be sown." If we want to live lives with grace abounding, we need to be prepared to live lives that demonstrate grace faithfully and consistently to others.
Originally published as "The gift of grace." Independent Plus. May 6, 2021: 5. Print. Web.