Written by H, Posted in Christian Living, Published Work
A multi-functional mineral, salt comes in different forms and is used for many different purposes.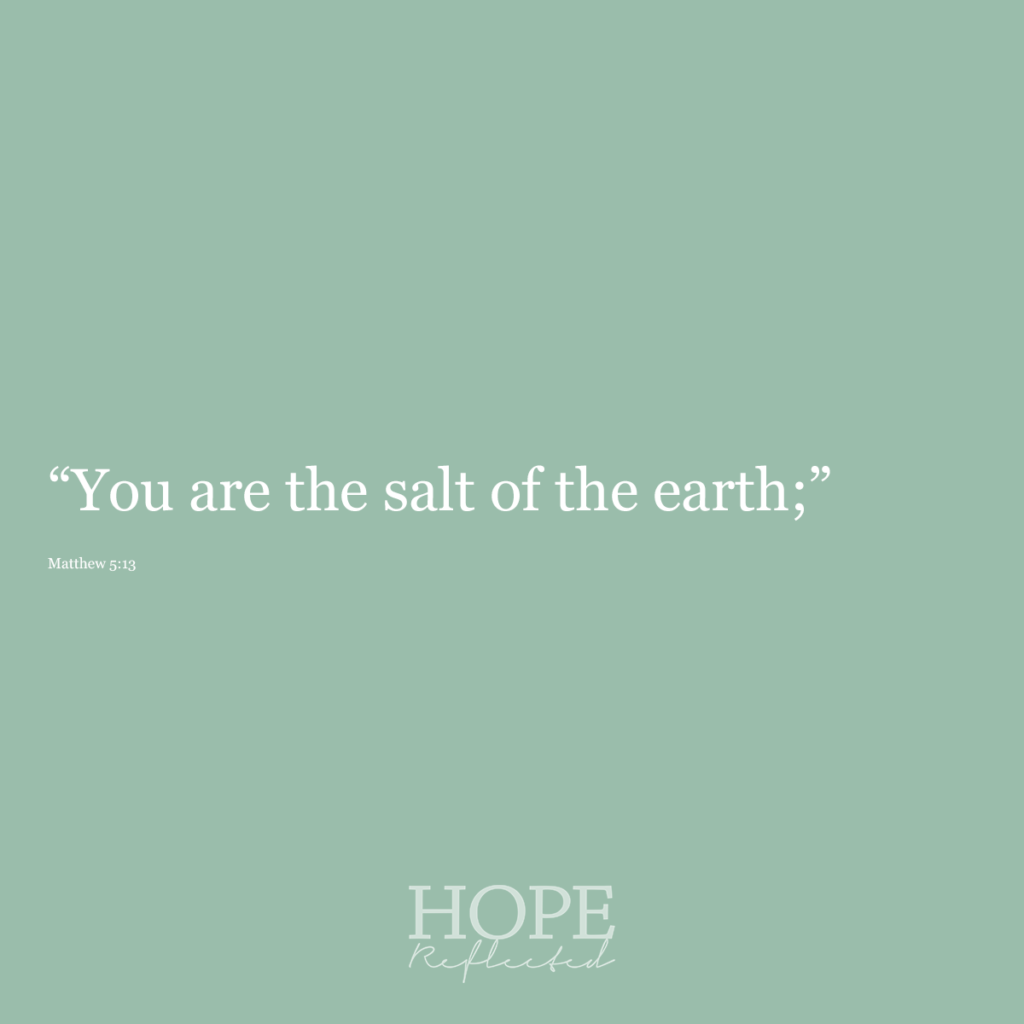 From preserving and flavouring food to home health remedies, salt has been used for thousands of years.
The process of "curing"
Before the days of refrigerators, people would preserve the shelf time of their meat by using salt. This process is called "curing". In Leviticus 2, God instructed Moses that every meat offering was to be given with salt. "And every oblation of thy meat offering shalt thou season with salt; neither shalt thou suffer the salt of the covenant of thy God to be lacking from thy meat offering: with all thine offerings thou shalt offer salt." (Leviticus 2:13). That's not to say that the Levites were offering up cured meats, but they were careful to use salt with every sacrifice. The salt acted as a cure, purifying the meat, so that the sacrifices that were offered were as clean as possible.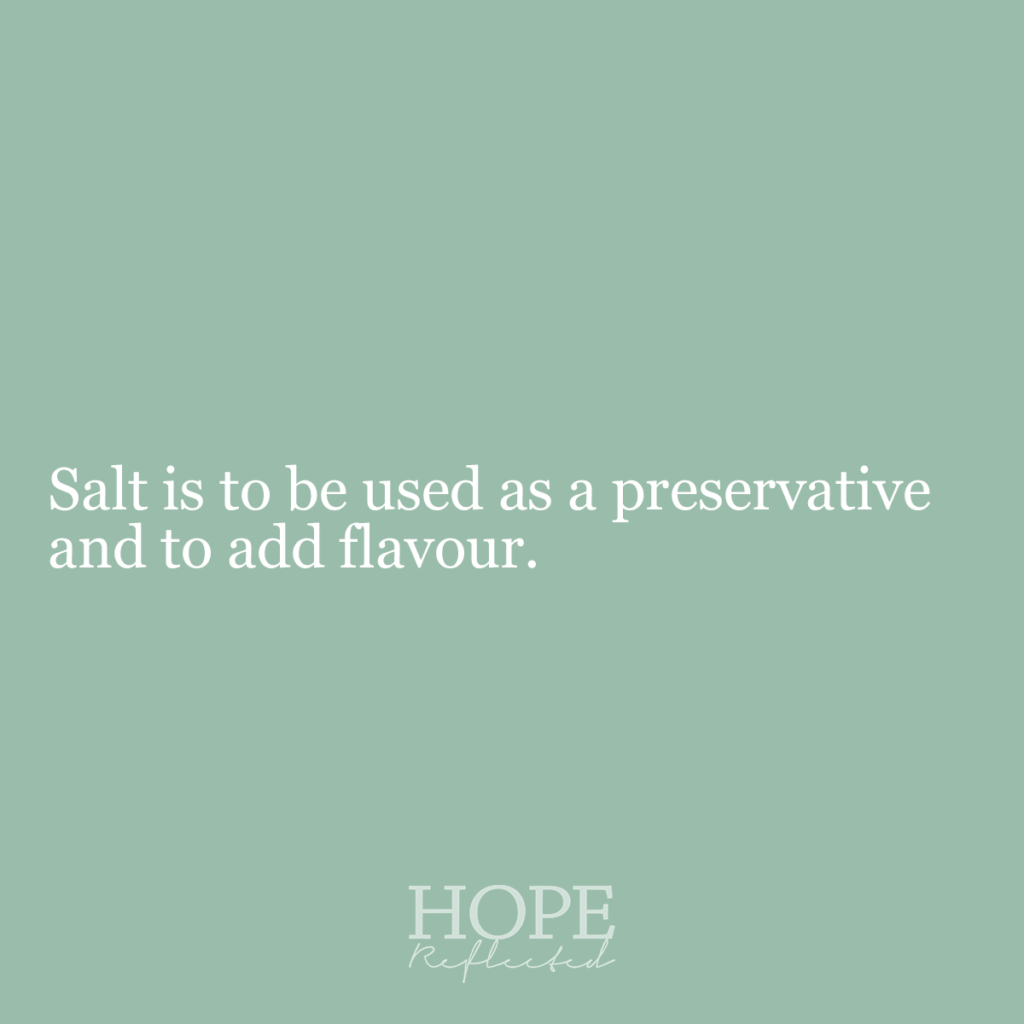 We are the salt of the earth
"…every sacrifice shall be salted with salt," Jesus said (Mark 9:49). Christ referred to us as "the salt of the earth:" (Matthew 5:13). We are meant for far more than blending in and being agreeable. Salt is to be used, both as a preservative and to add flavour. As Christians, we are meant to be a good influence on others, and to lead in thought and virtue, because our conscience is based in God's truth. We are not called to be influenced by the world, but rather we are called to influence the world.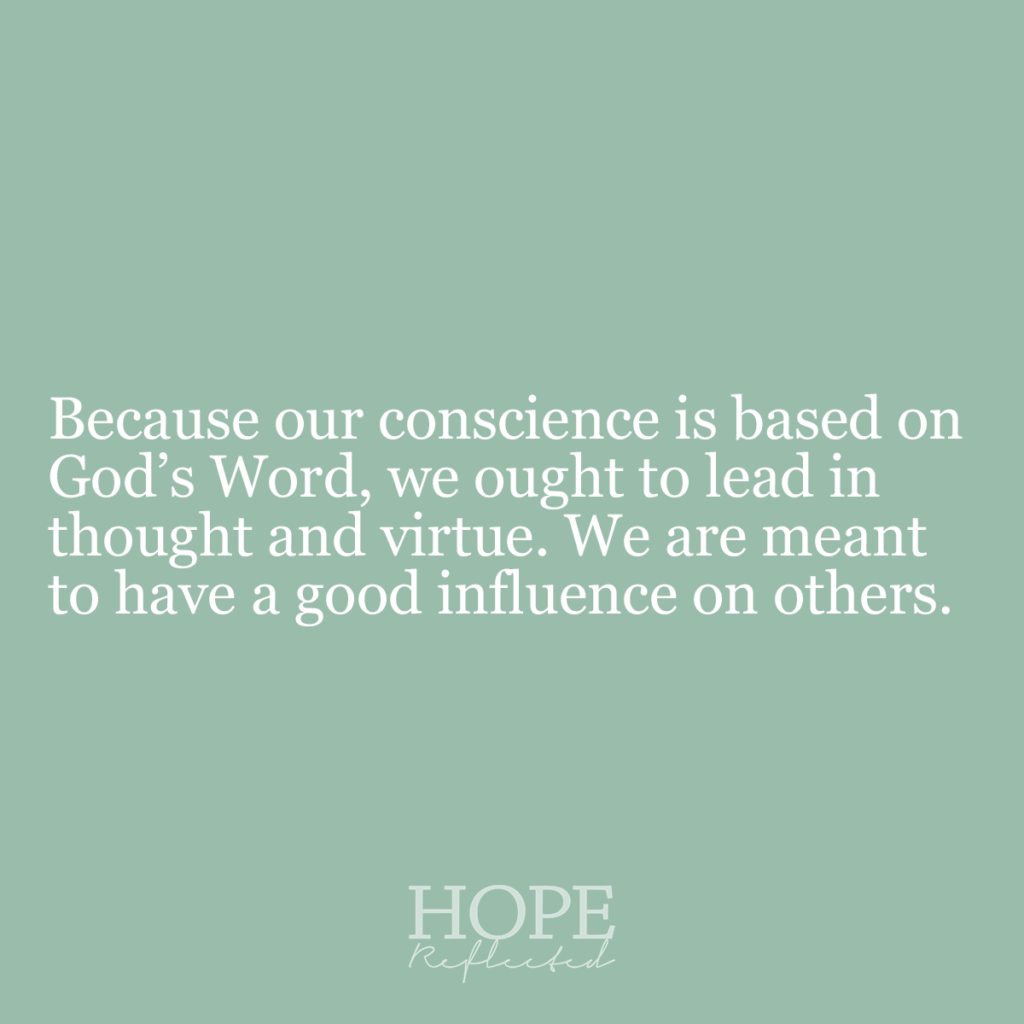 If salt loses its saltness
What did Jesus mean when He said "if the salt have lost his saltness, wherewith will ye season it?" (Mark 9:50). If salt loses its saltness, while it may still look like salt, it certainly doesn't taste like it, and what good is that? If you had such a salt in your kitchen, you'd probably throw it out, and you'd certainly never use it. So as Christians, if we stray from our faith, if we stop serving the Lord and start serving our own self-interest, we may still appear to be Christians, but we become useless.
God is not interested in using the Christian who is not living for Him. God doesn't want us to be mere spectators in this world; He wants us to be part of His story. The Christian who does not stand up for Biblical truth and have a backbone is not capable of Kingdom work. "Have salt in yourselves," Jesus said (Mark 9:50), "and have peace one with another."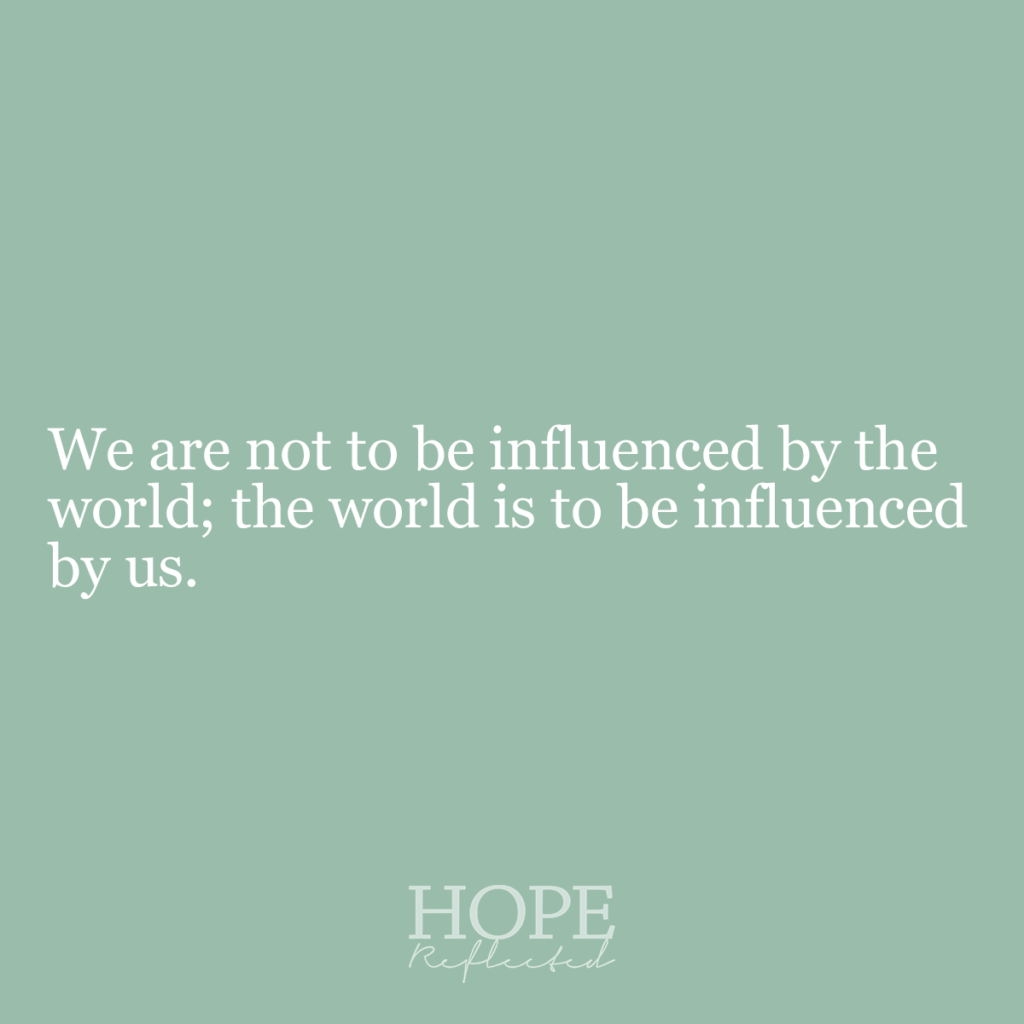 Stand out and stand up
As Old Testament sacrifices were seasoned with salt, so should we be in our lives and relationships. If we're living lives that are seasoned with salt, it should be obvious. Christians should stand out and stand up.
We should, not only through our words but also through our daily actions, exhort others to do the same. Paul wrote in his letter to the Colossians, "Let your speech be always with grace, seasoned with salt, that ye may know how ye ought to answer every man." (Colossians 4:6). To be seasoned with salt is to be sharp, that is not to say cold or harsh, but informed and eloquent.
Originally published as "More salt, please!" Independent Plus. January 13, 2022: 5. Print. Web.