Written by H, Posted in Christian Living, Published Work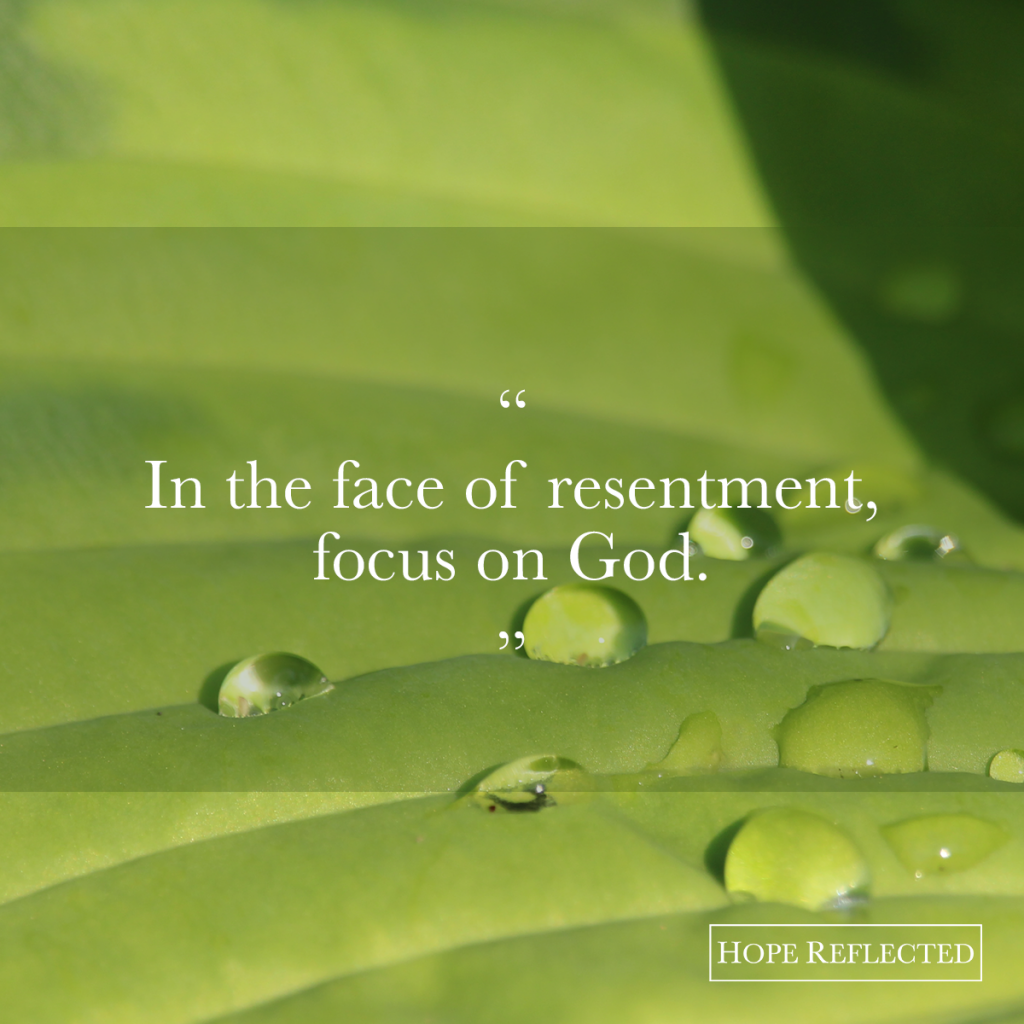 Resentment
The best navigation tool for our daily lives, the Bible is filled with several accounts that deal with resentment. As early as Eve, resentment has weaseled its way into many hearts throughout the years, including Job, Sarah, Jacob, Joseph, Saul… I could go.
The story of Joseph is a classic tale of resentment. Favoured by his father Jacob, all Joseph's brothers resented him. It wasn't anything Joseph did that caused these hard feelings, rather a reaction to their circumstances that caused Joseph's brothers to have ill will against him. They were so bitter and resentful towards Joseph that they sold him, and told their father that he was dead. It's a great example of how harbouring resentment can quickly get out of control if we don't put ourselves in check.
Joseph's brothers thought that by hurting him, they would cause Joseph to change his ways, and they also that hurting Joseph would somehow make themselves feel better and validated in their actions. And what happened? The exact opposite!
What I love about the account of Joseph is that no matter the difficulty or challenging circumstance (and he had several), Joseph refused to let resentment take root in his heart, and he continued to seek the Lord and to put Him first, no matter what. Joseph didn't get angry or bitter with his brothers and he didn't try to get revenge. In fact, he did quite the opposite.
While the Lord brought Joseph along a challenging – and ultimately an incredibly blessed – path, Joseph's bitter brothers endured hardship after hardship, including a famine that brought them face to face with their younger brother once more.
When they were reunited and Joseph realized that it was his long lost brothers standing in front of him, do you know what he did? Rather than seek revenge, he showed his brothers love. He demonstrated the love of Christ by forgiving his brothers for every hurt they had caused them. And in turn, God brought them back together.
When someone wrongs you, or intentionally hurts you, rather than breed resentment by focusing on what they've done or how you feel, look above and put your focus on the Lord. God is in control, and He is well aware of every circumstance and challenge you'll face in life.
In the face of resentment, when you choose God, there are many blessings.
God restores. "And the LORD restored Job's losses when he prayed for his friends. Indeed the LORD gave Job twice as much as he had before." (Job 42:10) It could be that someone's hurt your heart, or maybe done something deliberately to get under your skin. Rather than resent them, pray for them as a first reaction. God hears our prayers, and nothing is impossible for Him! Sometimes the situation we think is impossible to fix is a none-issue in God's eyes. Only God can heal the heart that's broken and restore relationships – and He does, often exceedingly abundantly above all we can ask or think! (Eph. 3:20)
God renews. "But those who wait on the LORD shall renew their strength…" (Isaiah 40:31) Even in our weakest moments, even in the times when we say to ourselves (and sometimes others) "I can't believe he did that!" and we let bitterness or resentment creep into our hearts, the moment we turn those feelings over to God, He will renew our spirit. David said in Psalm 51:10 "Create in me a clean heart, O God, and renew a steadfast spirit within me." To put it in perspective, David wrote Psalm 51 after he slept with Bathsheba. Nathan had just called him out for his sin, and David was feeling convicted. See what he did there? Rather than getting defensive or caught up, he confessed and asked the Lord to renew his spirit. And God did. He'll do the same for you and me.
God reveals. "The Lord opens the eyes of the blind; the Lord raises those who are bowed down." (Psalm 146:8) When you find yourself challenged with feelings of resentment, ask the Lord to reveal any wrongdoing in your heart and also in the heart of whomever you may be feeling resentful towards. God has a way of revealing our wrongdoings and convicting our spirits; we just need to have a tender heart to hear His voice. God will bless a teachable spirit. (Proverbs 13:18)
C.S. Lewis said that "to be a Christian means to forgive the inexcusable because God has forgiven the inexcusable in you." Praise the Lord for His forgiveness! Wherever you're at, and whatever you're going through, we serve a God Who is bigger than any problem or any resentment you may have.
Originally published as "Resentment." Minto Express, Independent Plus, Arthur Enterprise-News, Mount Forest Confederate. June 29, 2017: 7. Print. Web.