Written by H, Posted in Christian Living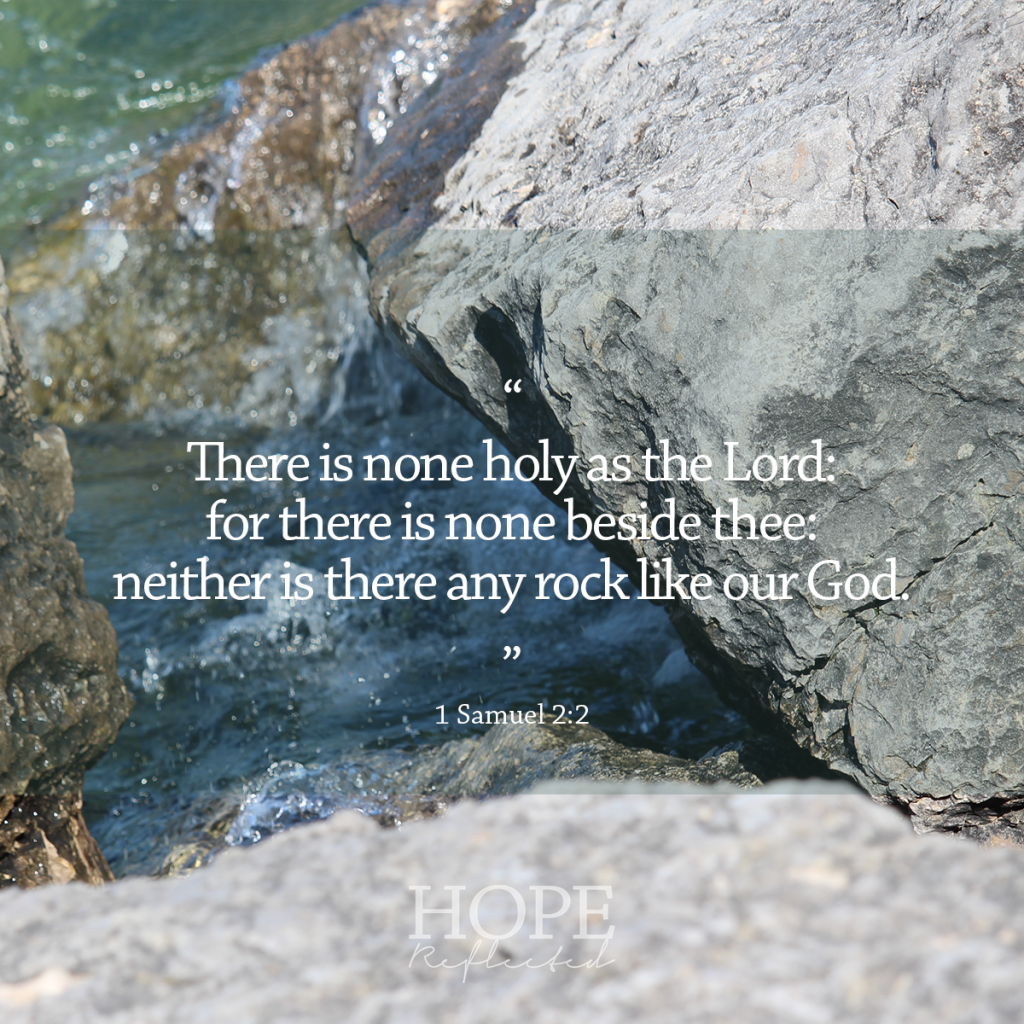 There are no two rocks the same
While there are guaranteed to be valleys as you journey through life, there are also going to be mountains that you have to climb in order to grow in to the person God wants you to be. It's important to remember as you're climbing that God is our Rock.
I don't know much about mountain or rock climbing, but what I do understand from my friends who climb and hike is that more often than not, how you get to the top is just as important and significant as the view you see when you reach the peak. Also important is what you're using as your foundation.
God is our Rock referred to in Scripture
In the Psalms alone, God is referred to as a "rock" more than twenty times. There are also many illustrations of rocks throughout Scripture. In Deuteronomy 32:13, we read about the honey from the rock; in Exodus 17:6 about Moses striking the rock at Horeb to provide water to drink; in Isaiah 32:2 that the great rock provides shadow and protection in the desert; and of course we're all familiar with the parable of the man who built his house on the rock (Luke 6:48).
In the cleft of the rock
Fanny Crosby, the famous hymn writer, wrote the classic hymn, He Hideth My Soul. "He hideth my soul in the cleft of the rock, where rivers of pleasure I see. He hideth my soul in the cleft of the rock, that shadows a dry, thirsty land… He covers me there with His hand." God is our Rock, the greatest rock, is also our greatest source of protection. He's also the foundation on which we build our lives. Without the proper foundation, nothing can be built correctly. In Psalm 40:2 David wrote, "He brought me up also out of an horrible pit, out of the miry clay, and set my feet upon a rock, and established my goings."
Neither is there any rock like our God
Rocks can be precious stones. In 1 Peter 2:4, Peter refers to Christ as "a living stone," that was rejected by men, "but chosen by God and precious to him." How often we as humans are quick to discard what we don't see as beautiful on the surface. God, Who looked at us in all our imperfection, chose you and I, to polish us, refine us, and bring us forth as gold. (Job 23:10) Rocks are fascinating things. No matter the shape, size, or even the colouring, there are no two rocks the same. "There is none holy as the LORD: for there is none beside thee: neither is there any rock like our God." (1 Samuel 2:2)
Interested in reading more about how God is our rock? Check out my column, "The Rock" for more encouragement about our firm foundation.
Originally published as "Rocks." Minto Express, Independent Plus, Arthur Enterprise-News, Mount Forest Confederate, Walkerton Herald-Times. May 23, 2019: 6. Print. Web.