Written by H, Posted in Christian Living, Published Work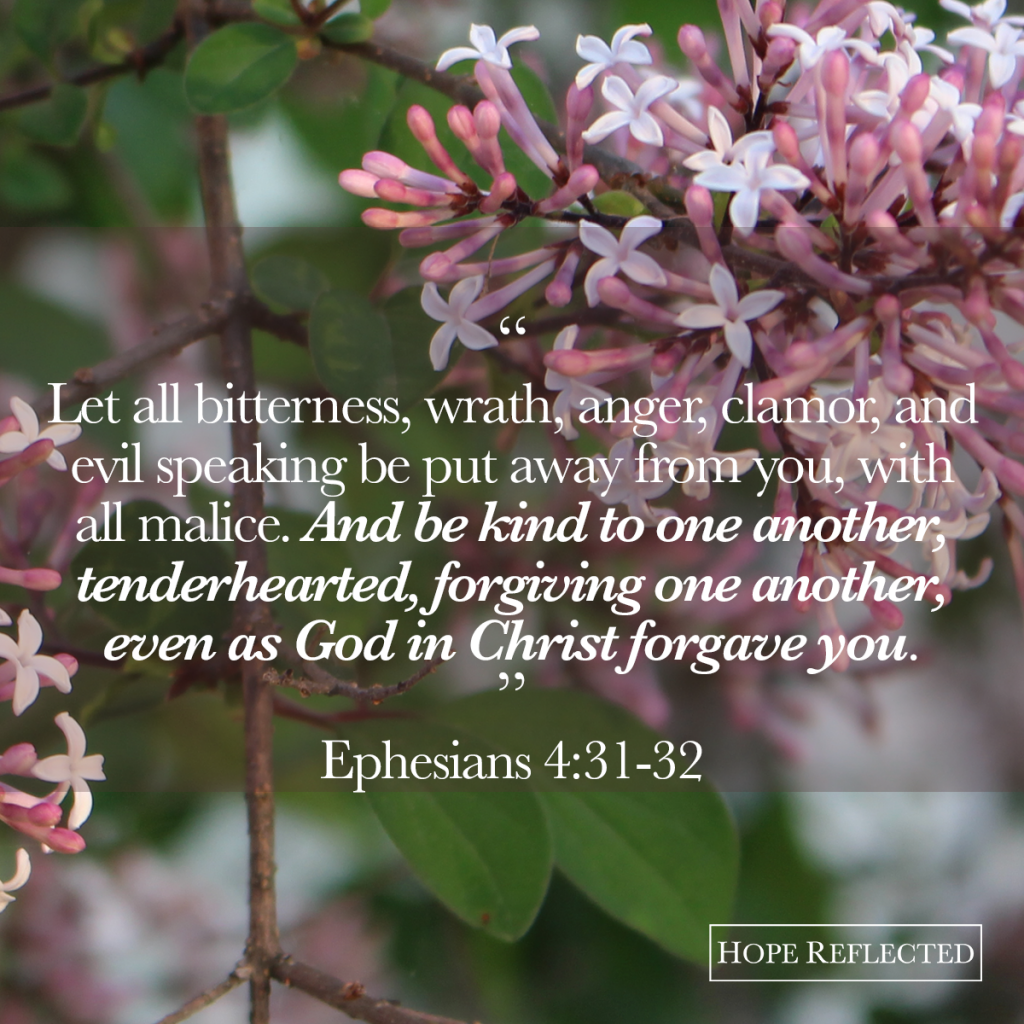 Cain and Abel. Saul and David. Hillary and Donald (OK maybe not so much the latter as Hillary did handle herself gracefully after Donald won the election). Bitterness. It dates back as early as the book of Genesis, and it's still consuming people to this very day.
Just saying the word sounds sharp. Bitterness blinds, blocks, hurts, and steals. Like its cousin comparison, bitterness is a thief. If you let it creep in, bitterness will steal your joy. You may think you're above being bitter, but guess what? You're not. Who can blame you? That person last week who gave you a back-handed compliment, you're right! It was rude and it wasn't fair. That person who purposefully tried to sabotage you and throw you under the bus? Of course you feel completely justified in not speaking to them. Bitterness. It's the antithesis of sweetness.
Last week when I came home ranting and raving about some rude comments that someone made, Wes (almost always the voice of reason) reminded me that while others may speak out of spite or selfishness, as Christians we're called to be careful about our reactions. While it may be tempting for me to get upset, or to carry hard feelings, ultimately the only person that it's going to hurt, is me.
Here's what I know about bitterness:
Bitterness makes you lonely.
Bitterness hurts other people.
Bitterness hurts you more than it hurts other people.
Bitterness blinds your eyes to beauty.
Bitterness bars your soul from love.
When it's put like that, bitterness kind of loses its attractiveness, doesn't it? So when we're feeling wronged or like someone's hurt us, or like the situation we're in just won't get better, what should we do instead of becoming bitter?
Pray about it. "And when ye stand praying, forgive, if ye have ought against any: that your Father also which is in heaven may forgive you your trespasses." (Mark 11:25) Is it another person or a certain situation that's caused you to feel bitter? Pray about it! Take it to the Lord and pray for the person who hurt you, and pray for the situation of which you're in the middle. Pray that God will help you forgive and move forward.
Put your faith and hope in God and trust His power. "And we know that all things work together for good to those who love God, to those who are the called according to His purpose." (Romans 8:28) No matter who hurt you, and no matter how huge that situation you're in may seem, God is bigger. Seriously. He made the sun, moon and stars. He is the One Who knows every grain of sand and every bird of the sky. He created you. Though you may not know it – or think it – He's got a reason for everything (Isaiah 55: 8-9).
Focus on the good – and right – things. "Let all bitterness, wrath, anger, clamor, and evil speaking be put away from you, with all malice. And be kind to one another, tenderhearted, forgiving one another, even as God in Christ forgave you." (Ephesians 4:31-32) Don't let your mind go where it shouldn't. Is it easy? Not always! Sometimes it seems like it would be easier to focus on the negative, but harbouring bitterness will only hurt you. When you catch yourself focusing on the negative, bring it back and focus on the good.
Let go, and let God. "Repay no one evil for evil. Have regard for good things in the sight of all men. If it is possible, as much as depends on you, live peaceably with all men. Beloved, do not avenge yourselves, but rather give place to wrath; for it is written, "Vengeance is Mine, I will repay," says the Lord. Therefore if your enemy is hungry, feed him; if he is thirsty, give him a drink; For in so doing you will heap coals of fire on his head." Do not be overcome by evil, but overcome evil with good." (Romans 12:17-21) Only the Lord can free you from your bitterness, so it's only by seeking Him that you will ever be free from your bitterness.
Don't get bitter; give it to God and get better. As Dave Willis says, "Bitterness and love can't live together in the same heart. Each day, we must decide which one gets to stay."
Originally published as "Bitterness." Minto Express, Independent Plus, Arthur Enterprise-News, Mount Forest Confederate. March 2, 2017: 8. Print.