Written by H, Posted in Gardening
Last year, Wes and I planted our first four rose bushes. While roses are delicate and relatively high-maintenance, we enjoyed our experience with the beautiful blooms so much last year that we planted a fifth rose bush (rosa hybrid pink promise rose) early on this season (beginning of May).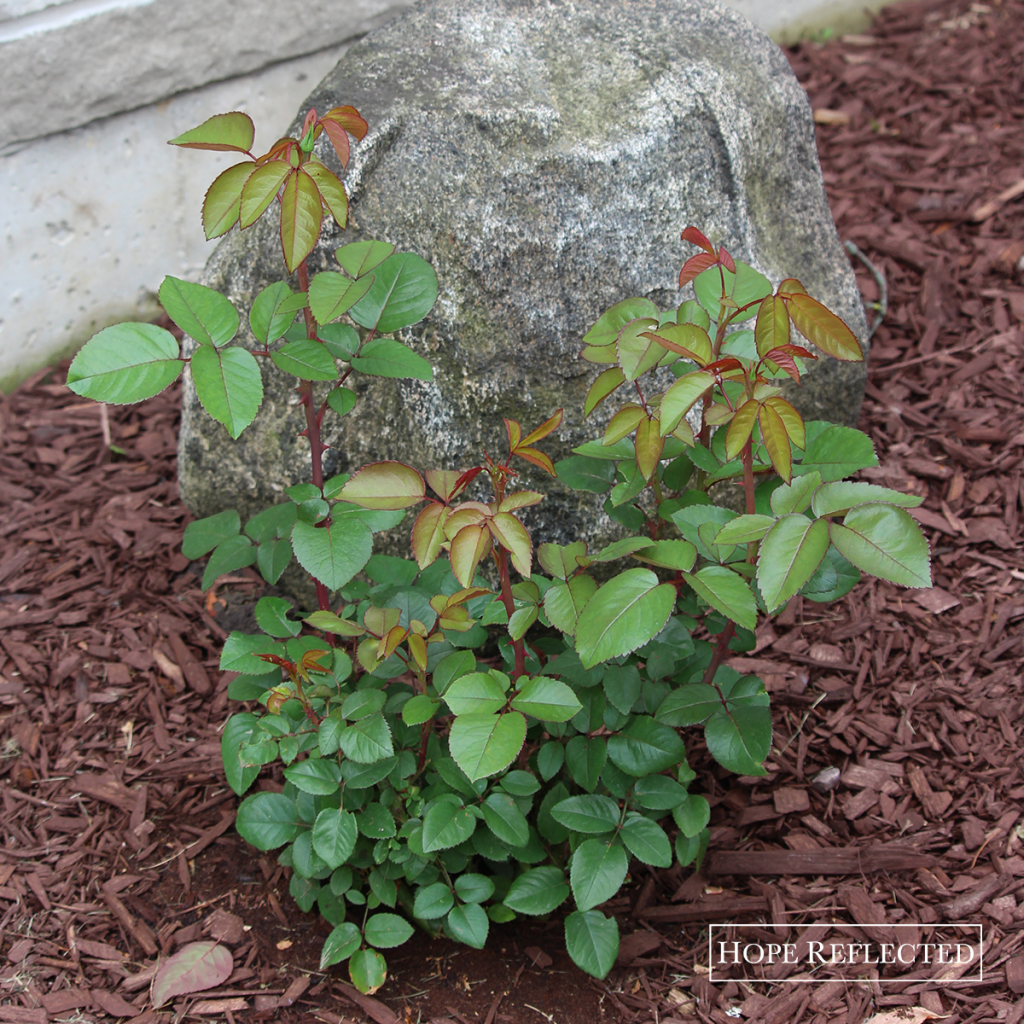 Planted in a different location of our garden than the other bushes, we were impressed with the rich green foliage of the Pink Promise hybrid tea rose from the very beginning. The pink promise rose bush was already about two feet tall when we purchased it, and with the addition of blooms, it continues to grow (this hybrid tea rose bush grows to be about 4 feet tall at it's maximum).
While initially I was so excited that the latest addition to our rose garden seemed healthy, it wasn't long before we noticed some clusters on the bush. After some research and polling my #gardenchat friends on Twitter, we realized we were dealing with aphids. You may know aphids as "plant lice", and whatever you call them, they're a total pest and they feed on new plant growth.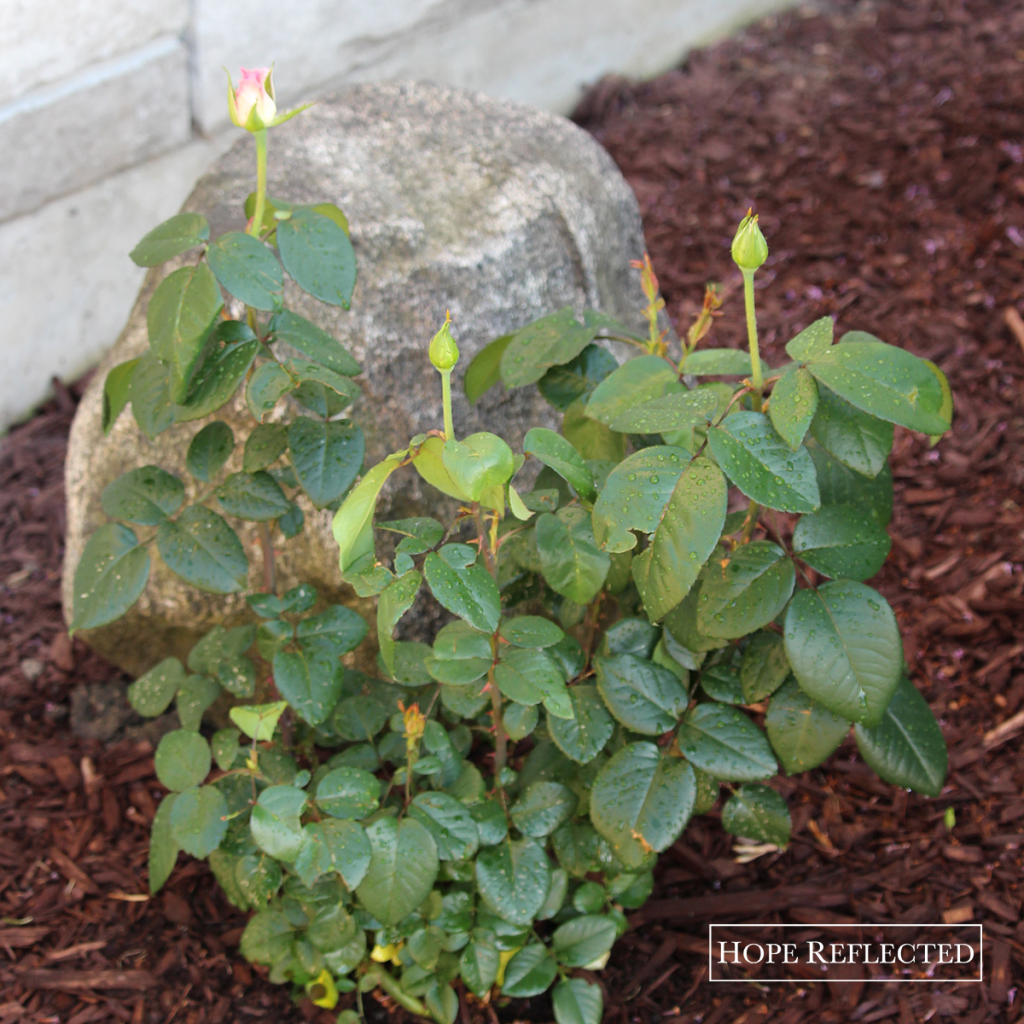 The good news is that a swift blast of water on the leaves and bloom of our pink promise rose bush seemed to get rid of the aphids. The problem is that they tend to come back. We've been keeping an eye on the pest situation, and we think we may be dealing with more than just aphids, as now we've got almost transparent spots on the leaves of our pink promise rose bush. From the experience with our other four hybrid rose bushes last year, I'm fairly sure we are dealing with sawfly larvae again.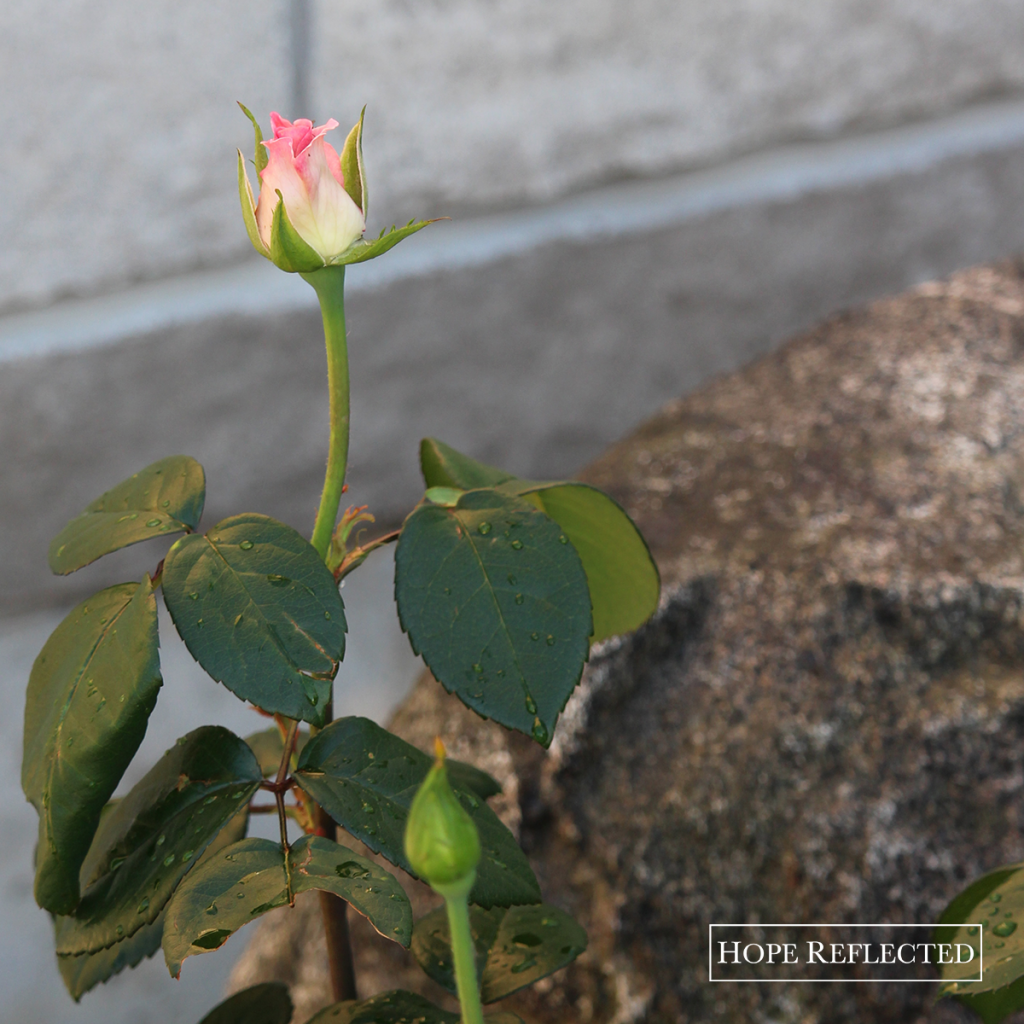 Besides the potential for pests, hybrid rose bushes are some of the most beautiful and rewarding plants to enjoy in your garden. There is something so satisfying about watching the development of new blooms on a rose bush that is both beautiful and inspiring.
Our pink promise hybrid rose bush has just produced its first bloom, and we are looking forward to many more throughout the summer.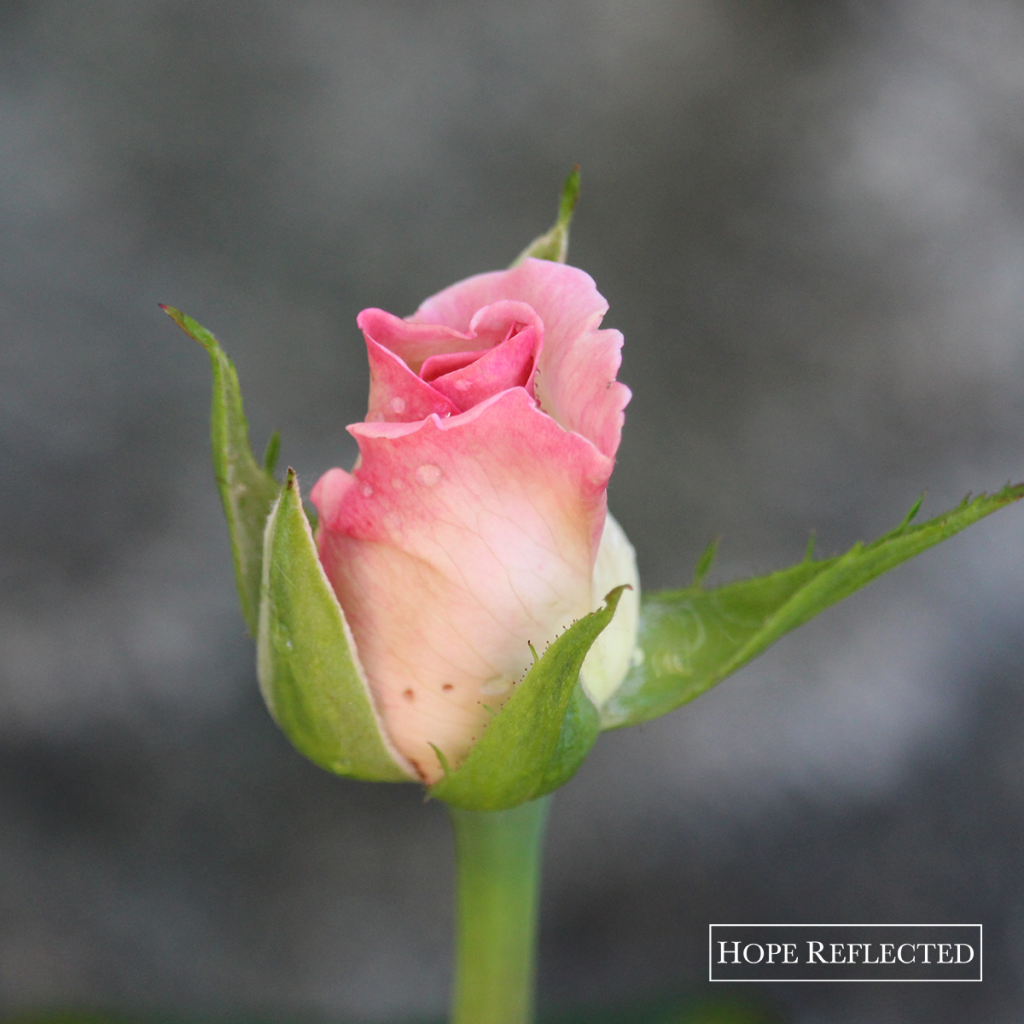 The pink promise hybrid tea rose requires 6+ hours of daily sunlight, which makes it a perfect fit for our front garden. The elegant pink flowers have a creamy white centre, and are a classic choice for cut roses (they work well in a floral arrangement or as a standalone bloom).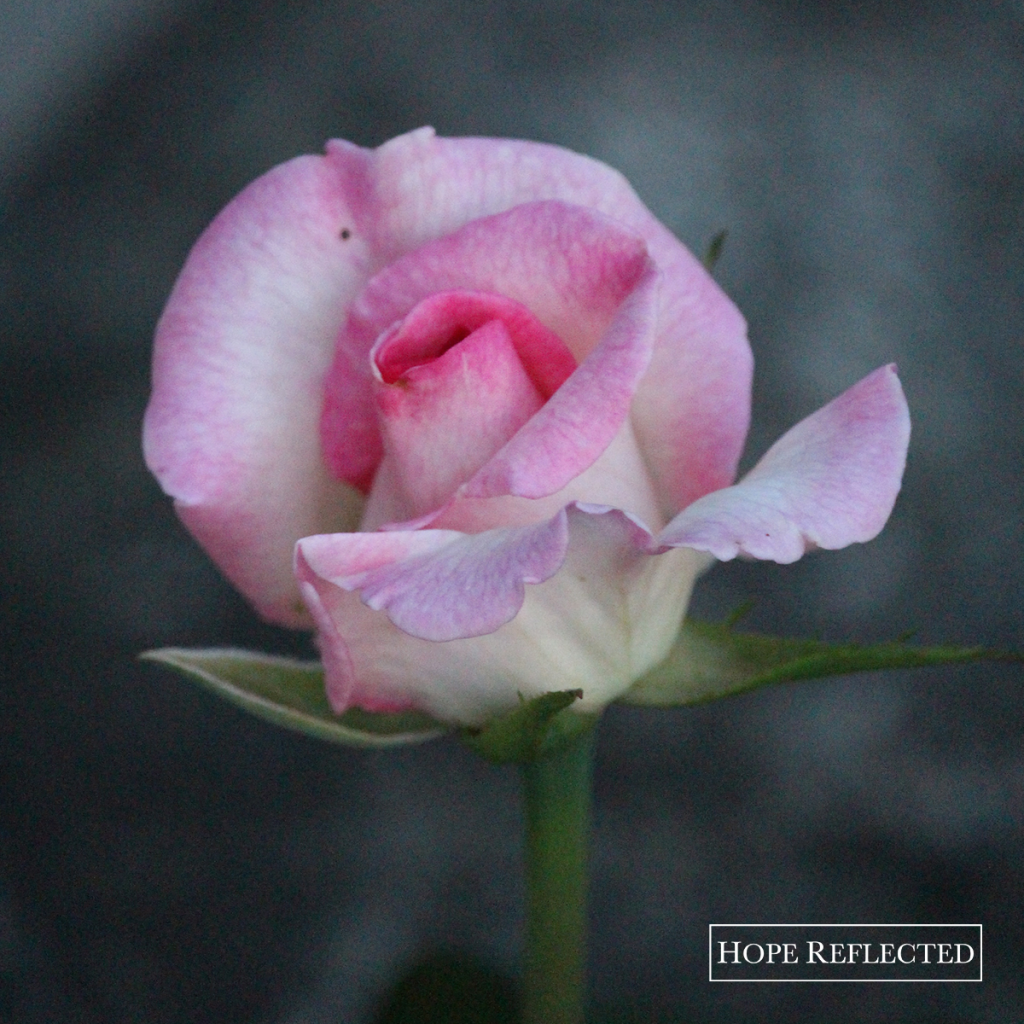 While we were promised that the pink promise rose is incredibly disease and pest-resistant, I've got to say between the aphids and the sawfly larvae that we put them in the same category as our other rose bushes: Delicate and high-maintenance.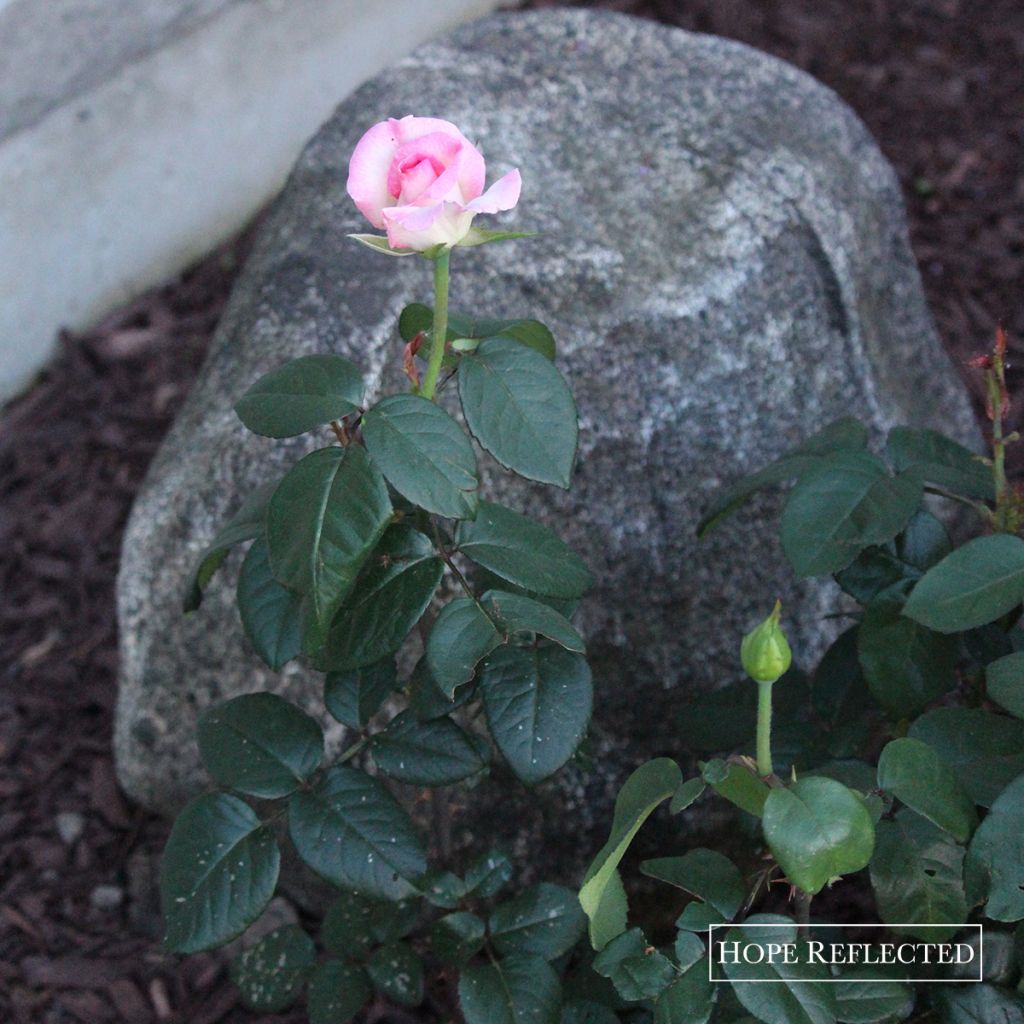 For more on our experience with roses, check out these posts on the other rose bushes in our garden: Our bolero floribunda roses, singin' in the rain roses, ten-ten hybrid tea roses, and our beloved Oscar Peterson roses.